Clovelly Juniors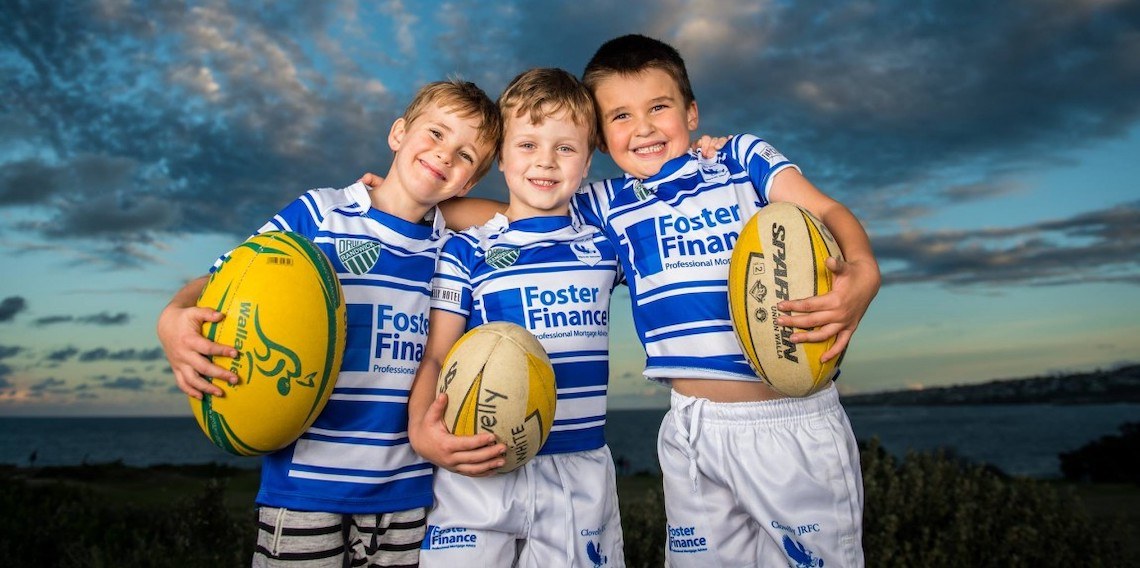 The Clovelly Club was confirmed at a meeting in 1961 chaired by Wally Meager, then president of the Randwick Rugby Club. Both Bill Marchant, who remained as President for 10 years and our first Life Member in 1971 and Tony Blomberg (then president of Coogee and also of Easts/Randwick Juniors) were instrumental in helping create the new Clovelly Junior Rugby Football Club.
In 1962 the Club fielded a single Under 10 team. The next season this grew to five teams and by 1969 there were 11 teams. The original jersey was black and white hoops with a red eagle and ball motif but these colours changed soon after to blue and white. The motto "Play to win….Learn to Lose" has never changed and a Club song was introduced in 1967. Training was initially at Coogee Oval but switched to Burrows Park and to this day the Eagles train at Burrows.
The Club has continued to grow over the years and remains the premier village club in Randwick Junior Rugby.
Some of the great names in rugby have played for the Eagles. They include Gary Ella, Chris Whitaker, Shawn Mackay, Eddie Jones, Shaun Foley, Morgan Turinui, Tim Clark and Jason Jones-Hughes.
Click here to visit the Clovelly Eagles website.
Click here to contact the Clovelly Eagles.