Finals 2 Wrap Up
Results, Reports & Highlights
Well the weekend that started so promisingly with a 4th Grade premiership win early on Saturday morning at Forshaw, ended in disappointing fashion, with the shock loss to our 1st Colts in a blizzard on Sunday afternoon at Rat Park.

With it, all Randwick Rugby teams have clocked off for 2020 – just in time for the Melbourne Cup. We would have loved to have lasted one more week and made the big dance at Leichhardt Oval on Saturday, but it just wasn't to be.

Still having all 8 teams in semi's, 3 grand finalists and a grade premiership, despite all that has been thrown at us has been a very satisfying year. Particularly when we didn't think we would get back on or stay on the field at all.

It was wonderful to see 4th Grade or 4rd Grade as they are now infamously referred to win a competition in the manner they did. For me it was a real mix of business and personal pleasure as GM to see a Randwick team winning a grade premiership for the first time since 2016, to see Finau Makamaka play his 100th club game for us and to watch my own son Jack play a significant role in the win with his great mates. It was all very fulfilling.

Congrats to coaches Joe Picone, John Catterson, Tom Wallace and managers Ian Holder and Alan Stutchbury for their efforts in keeping this team together and getting them to the winning post.

4th Grade is really the heart and soul of the club and we had to battle hard with other like-minded clubs to keep them in the competition this year. For mine, it was going to be over my dead body that these men were to be denied an opportunity to play this year and the quality and the excitement of the Grand Final on Saturday vindicated that.

On the other hand, it was disappointing to see 2nd Colts just go down in their Grand Final. As Pete's report suggests it just comes down to taking the moments in these big games and these talented youngsters will grow immeasurably from this experience.

In the 2nd Grade semi, the Wicks gave a great account of themselves, to just go down to the top ranked Sydney Uni team. This also signalled the end of Adam Freier's distinguished career in Myrtle green in his 200th game for the club. So long Hass!

On the other hand, 1st Colts went into battle against Easts with great expectations, but unfortunately got ambushed when the conditions conspired against them to display their true wares and abilities. Again, they will learn from it, and be wiser when similar opportunities arise in the future.

The Coaches Corner has our 4 finals matches reports, but our community corner is a tad quieter this week, but again we have plenty of retro jerseys and other merchandise stock just in for immediate purchase online at The Wicks Shop.

Also, NSW Rugby has organised a hot $49.00 ticket offer for all Randwick players and supporters for Saturday night's 3rd Bledisloe Cup Test Match at ANZ Stadium, Homebush. Click here to read the offer and follow the prompts to purchase your ticket online. Go the Wallabies!

So that is the footy done in a COVID year we will never forget and some would say never want to remember – except for 4rd Grade of course and the resilience we all showed as an entire club to complete it.

In the next issue we will do a season review and recognise everyone that contributed to the success of our club in 2020. Until then, I think I need a drink – so praise the lord and pass the sauce!

Up the Wicks!

Mark Harrison
General Manager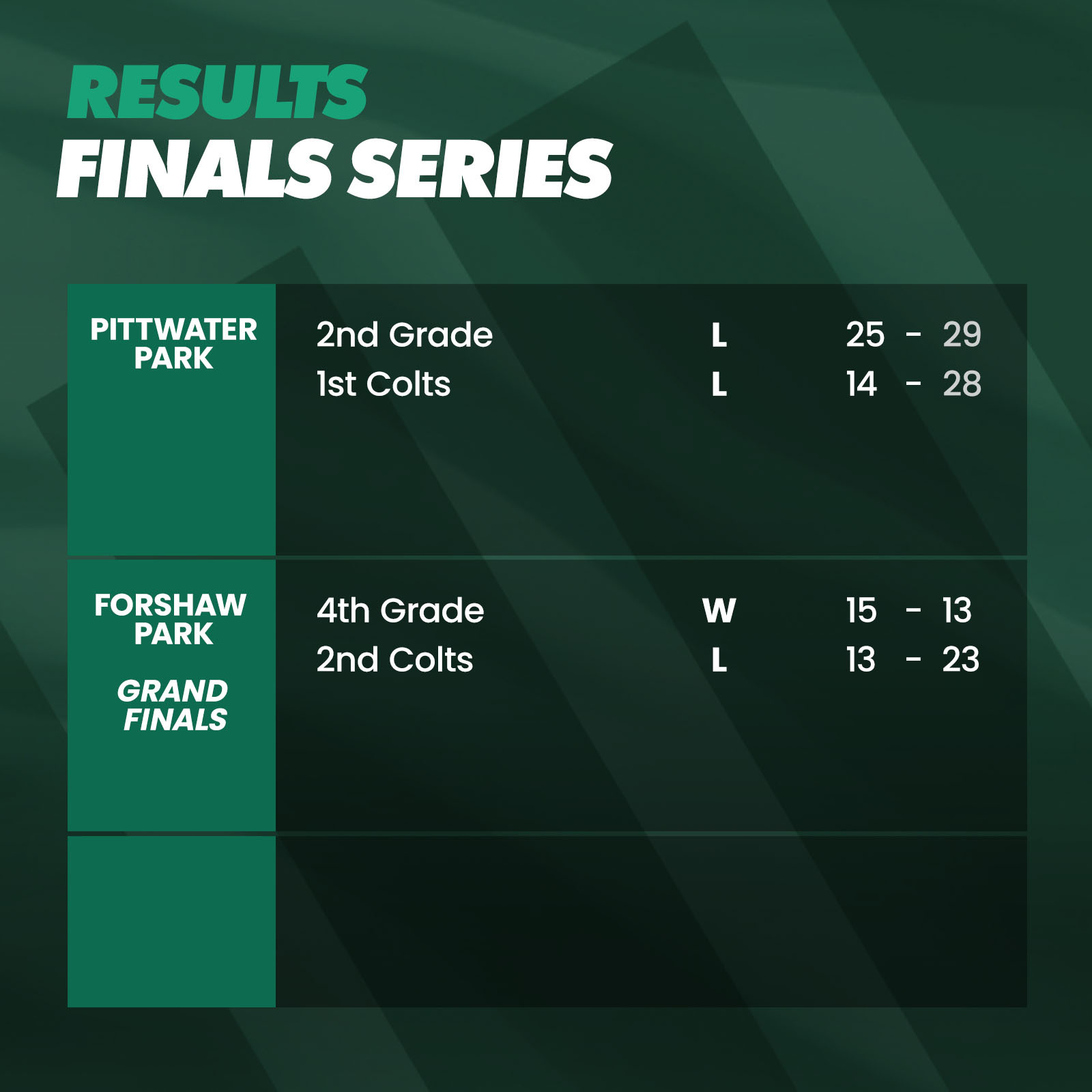 B2's Second Grade Semi Final Review:
After being rewarded for consistency throughout the regular season by finishing third and earning a second crack in the finals, Rat Park was the scene last Saturday for a clash with Sydney Uni and spot in the Grand Final.
In wet, windy weather, an extremely physical battle ensued. Looking to combat the set-piece structure and slow pace of game we know Uni crave, the challenge was to impose ourselves and take the opposition out of their comfort zone. More than anything - it was a chance for the group to demonstrate their true character after poor recent results vs. Easts and Manly. Despite struggling at scrum time, we headed to half time down 17-9, with Zac Carr booting three penalty goals.
Feeling confident and energised - the second half was an amazing, never-say-die performance I'll forever be grateful to be associated with, that pushed Uni to the brink. Tries scored by Tom Serhorn and Brooklyn Hardaker along with standout performances from Tyzac Jordan, Jesse Harris and Dec Leaney shouldn't overshadow a real team effort. Whilst the final score was 29-25, the game literally went well after the final siren as the men in myrtle green emptied the tank and just fell short.
Thanks to everyone for the support this season - particularly backs coach Peter Maddocks. There's no doubt the work behind the scenes led by Morgan Turinui, Mark Harrison, Melissa Stone as well as John Tuxworth and the board ensured we actually had a rugby season in challenging circumstances.
Huge thanks to fellow coaches, managers and support staff across grade and colts for a really enjoyable season - the future is bright and exciting times around the corner. Congrats to our 4th grade lads on the premiership as well!
Last but not least we also unfortunately farewelled Randwick legend Adam Freier, who played his 200th grade game. The legacy he leaves behind speaks for itself - we'll miss his experience and leadership but more importantly his lack of ego plus genuine passion for this great club. We wish Hass, Tamie and the girls all the best on their American adventure - next stop LA.
Up The Wicks!
Ben Rutherford2nd Grade Head Coach
Catto's Call - 4th Grade's Mega Grand Final Review
After an impressive week of training, 4rd Grade (as we are now known…) headed to Forshaw Park, confident and ready to take on the undefeated Gordon in the Grand Final.

Despite the disrespectful 9am scheduling, every player selected to start was excited to be there and those on the bench were keen to get their chance at some point too. The players who were not named in the squad, despite their obvious disappointment, also turned up to lend their support to their mates which was outstanding and led to a very positive feeling in the entire group all week.

COVID raised its ugly head on the eve of the match with our experienced prop Alex Iosefa forced into self-isolation and ruled out, which was a huge blow. Luckily, we were able to call upon on a player of the quality of Oli Barden at 7.30am in the morning to cover him.

Nerves were obvious in the early stages with a number of errors from both teams, as we dug in for the battle. Sadly, after just 4 minutes our fullback Cillian Monahan, who is a great attacking weapon, was injured and had to be replaced by Ryley Angles-Corke.

Disastrously Ryley, after only a few minutes on the field copped an accidental knee to the head and with blood pouring from a terrible cut, his day was over. Dr Paul said it was one of the worst wounds he had seen since Michael Cheilka was almost scalped against Easts over 20 years ago. He was replaced by Kevin Keane on the wing, with Jonny Mitsias moving to fullback, in what proved to be a positional change masterstroke.

The game than developed into a tough grind with neither side dominating the early stages. Gordon's strength is their forward play and set pieces, but our scrum was up to the challenge with Drew Ferguson, Nick Katsogiannis and Billy Finch holding their own, plus Sione Tovo, Joel Ellis and Sam Connor leading the way at the breakdowns.

After another 10 minutes of grinding football, eventually some good hard running from Tom Weatherall, Jerry Morkos and Finau Makamaka celebrating his 100th club game in myrtle green, all applied real pressure on Gordon. Then after sustained work from the forwards, the backline spun the ball wide beautifully to Christian Nanai, who still had plenty of work to do, but crossed in the corner to take us to a 5-0 lead after 20 minutes.

Then soon after from a Gordon clearing kick, Jonny Mitisas gathered the ball at pace and weaved his way through the defence to run 70 meters to score an absolutely brilliant individual try. Jack Harrison converted and we shot out to a 12-nil lead with 5 minutes to half time.

Gordon appeared dazed and we just had to play smart to protect this lead into the break. However, we dropped the kick-off and invited Gordon back into the match, which they gleefully accepted by scoring a converted try. A few more errors saw them pressuring our line again after the bell sounded, but we somehow managed to keep them out to lead 12-7 at the break.

The momentum had completely swung to the Highlanders and continued early in the second half as we were forced to defend our line yet again. Gordon received a penalty in front and took the points reducing our lead to 12-10.

Throughout the game the cover defence was superb with Jack Harrison, Ben Howard and Ben Duckworth all making critical try saving tackles. Christian Nanai and Kevin Keane were strong on the wings.

The injury toll was mounting with our entire starting front row all forced off midway through the second half. The new front row of Tim Reeves, Jum Woodhill and Oli Barden was not to be outdone and dominated the scrums pushing Gordon backwards on a number of occasions, yet were not rewarded by the referee. The experienced Alex Harrod and James Beaufils also entered the fray bolstering our 2nd row along with the Lolo brothers to give us extra punch.

In all 9 of the 10 reserves got a run and made a huge impact in the game. Regrettably, Sef Smith a dedicated trainer and player, missed out due to the match circumstances.

Gordon received yet another penalty in front of the posts and kicked the goal, hitting the front for the first time 13-10 with 10 minutes remaining.

Our boys returned fire and on the back of good defence and direct running we dominated possession and territory. After pressuring the Gordon line with 5 minutes left, we caused Gordon to falter and finally received a penalty close to the posts. Some tense moments followed with the strong wind blowing the ball off the tee twice, before Jack Harrison, who had clinically steered the team around the park throughout from fly-half, calmly kicked the goal to retake the lead 15-13.

The final five minutes seemed to go on for ever, but fortunately we dominated territory and camped ourselves in their quarter. We just had to maintain possession by taking no risks, but inexplicably tried to pop a ball, which gave Gordon a final chance with a scrum 10 metres out from their own line and the ball was fed as the full-time siren sounded.

A miracle play was required and the Gordon fly half obliged with a cross field kick from his goal line which was regathered by the Gordon winger in full flight on his 22-metre line. The only Randwick player in front of him was Jonny Mitisas at full back, and he did enough to slow him down for Wes Lolo to finish the tackle off and time for our cover defence to arrive to put pressure on the ruck.

As Gordon went to attack again, Jack Harrison rushed up quickly in defence to make a huge tackle forcing the ball to be knocked on and it was game over. The mighty 4s survived to win 15-13 and secure the Henderson Cup and the 4th Grade premiership for the first time since 2009 and in the toughest of tough years.

It was Gordon's only loss of the year and at our previous match at Coogee Oval, albeit with a severely under strength team, they belted us 41 nil. So, it was a famous victory and the celebrations back at South Maroubra Surf Club and later at Coogee Oval were immense.

Congratulations to our entire squad of players, coaches, managers and support staff across the club on a fabulous season – it really takes the village to win a 4rd grade title.

Up the Wicks!

John Catterson
4th Grade Co-Coach
Pete's Colts Review:
2nd Colts Grand Final vs Gordon

It was a wet and windy Forshaw Park that greeted the 2s Colts team, to take on Gordon in a bizarre 4pm kick off. It seemed an eternity since 4rd Grade were victorious here 6 hours earlier.

Gordon were coming off a huge win in the semi-final the week prior against Easts and their confidence was high, but the early signs were promising as we mounted pressure.

Gordon defended well and we traded penalty goals to be locked at 6 all just on the half time break – courtesy of our dead-eye kicker James Clout. However, a bit of push and shove resulted in the touch judge wanting to get his head on the CLUCH TV coverage and he decided to come in from the other side of the field from where the non-event actually happened. As a result, Gordon were awarded a the softest of soft penalties and took a 9-6 lead into the break. Even our normally mild-mannered and poetry reading GM, was looking like he was about to combust in frustration.

Our forwards were collectively matching it with Gordon in the set pieces and in the centres Ben Zucchiatti and Mitch McKay were continually making yards on every carry, so we were right in the match.

The second half continued in the same fashion with both sides looking for field position. After a number of opportunities and sustained pressure our captain Barnaby Bickmore-Hutt finally barged over for the first try of the match, which James Clout converted to take the lead 13-9.

We had field dominance and many more opportunities to shut Gordon out, but due to poor execution, taking the wrong options and then an absolutely game changing ref's call when we were 1 metre out from their tryline and poised to score - the door was left ajar.

Sure, enough the momentum swung and Gordon were piggybacked down the field struck courtesy of a poor 5 minutes from us and back to back penalties. Gordon to their credit then scored an excellent try under the posts and took the lead 16-13 with only a few minutes to play.

With now nothing to lose we were forced to roll the catch-up football dice and after the bell Gordon scored again, to blow the final score out to 23-13 and certainly not a true reflection of such a close game. However, congrats to the Highlanders – they proved too good when it mattered and richly deserved the title.

Lucas Dorrell was absolutely immense for us and the best player on the field according to many good judges at the game.

Colts football is about development and these young men are not the finished product yet by any means. In reality qualifying for Grand Finals take years of cumulative effort to get into them, but it only takes moments to decide the outcome – sadly for us, some of these key moments misfired which sealed our fate on Saturday. These boys will learn from the experience and will be much better equipped to handle it next time. Particularly as many of this team will back up in Colts again next year.

So, a brave campaign came to an end and what a battle it has been in such a traumatic year. Whilst I know they are very disappointed, we have to be extremely proud of these boys for all their efforts and resilience – considering this COVID season has gone for virtually 12 months.

Massive thanks go to the coaches Brett Gilbert and Rob Hoyles for their dedication to this team and the colt's program in general. Also, to our manager Nick Dowd for his time and assistance all year. Thanks to everyone for your support too. Up the Wicks!

1st Colts Semi Final vs Easts

If you thought Forshaw was chilly, it was positively balmy compared to what awaited our 1st Colts in their much-anticipated semi-final at Rat Park on Sunday against Easts.

Driving rain and a southerly gale resulting in freezing conditions, set-up to bring Easts into the game with their grittier style of football and aggression. Certainty it was no help to our traditional brand of running rugby and slick backline movement – so I had uneasy feeling going into this game, despite beating the Beasties by over 30 points only 2 weeks prior.

Our plan was to get the wind at our backs in the second half which skipper Saxon Gillies ensured by winning the toss. However, unsurprisingly when these two clubs meet It always becomes a ferocious and personal battle and so it became here. After Ellis Hawker was just stopped short of scoring, after a long break in the first few minutes, Easts then totally dominated territory and possession with a very simple but effective kick and chase strategy, using the wind to pin us down in our 22.

It was a herculean effort in defence by our boys to prevent Easts from scoring and they were literally camped on our line for the last 10 minutes of the half. Despite dodging that bullet, we lost Ellis Hawker to the sin-bin just on half-time, which would prove to be pivotal early in the second half. The ref had obviously forgotten he had had awarded us a knock-on advantage just prior! Where's Ricky Stuart when you need him!

Despite this, a nil all half time score line felt like a lead as we had the gale at our backs in the second half, but it was also clear at oranges that the defensive effort had taken a huge physical toll on our boys.

We planned to reciprocate the Easts approach by using the wind to gain territory, build pressure and the grind them into errors. However, the first 10 minutes of the second half proved to be disastrous, as we dropped balls, poorly executed exit plays and our scrum dominance deflated on the back of a broken hand to our in-form prop Toa Suluka, saw the beasts completely ambush us.

A try 30 seconds after halftime where the Easts 9 cleverly exposed the hole Ellis would have been defending to score, not once, but twice to set up a try. This was followed by a penalty try from a scrum and then a charge down try from a poor kick return – which despite not being grounded at all, had us down a staggering 21 nil.

By this stage, with everyone losing their heads, even Kipling was seen rushing to the bar for a heart re-starter! He needed a defib after Easts were awarded another penalty try from an innocuous kick chase contest gone pear-shaped and Hugo Carr sin-binned as a result, to rub insult into injury and we were now 28 nil down.

Like the very good side we are we didn't lie down and showed great heart to fight back with 2 tries both to replacements Gage Phillips, who again created something out of not much and Lucas Dorrell backing up from his heroics the day before in the 2nd Grand Final.

Unfortunately, we ran out of time and a shell-shocked Wicks side was knocked out by our mortal enemy. It was a disappointing end for a team which such title aspirations, particularly after finishing the regular season as Minor Premiers.

All credit to Easts, they handled the wild conditions way better and executed their game plan perfectly. However, I am not sure who was more shocked – them or us by the result.

Similar to 2nd Colts the day prior, there are key learnings we all need to take out of this game so that when the same conditions or pressures are applied in the future individuals are better equipped to handle it. In terms of rugby development there is nothing like experience at the coalface.

It was clearly not the result we hoped for, but this is an incredibly talented group of young man who have enormous futures ahead of them in the game and at Randwick Rugby. I really thank the boys for the opportunity of working with them and for their dedication in a season that has been like no other and hopefully will never be again.

Finally, I would like to sincerely thank Nath 'Coma' McMahon and Nick Kellaway for all their unbelievable coaching efforts all year and Graham Neville for his immense managerial expertise.

Up the Wicks!

Peter Dumbleton
Colts Director

The editor would like pay huge credit to Peter Dumbleton for his immeasurable efforts running our entire Colts program and with this side. The Professor has been absolutely incredible so well-done too mate!
Community Corner
Retro Jersey's & Merchandise - More Stock In!

Due to incredible demand, more stock of the time-honoured Wicks Long Sleeve Cotton Retro Jersey has arrived in all sizes and is ready for immediate purchase.

The 2020 edition of the Retro Jersey is now available to order online at 'The Wick's Shop'
With stock now on hand, your order will be dispatched the next business day.

Plus, aside from Retro Jersey's, we also have restocked the following Wicks items:
Replica Jerseys (babies to adults)
Puffer Jackets (adults)
Puffer Vests (adults)
Training Singlets (kids to adults)
Basketball Singlets (kids to adults)
Stubby Holders
Plus, we have some new items;
Budgy Smugglers (kids to adults)
Training Shorts (kids to adults)
Myrtle Green is hot this summer, so make sure your order quickly to avoid any disappointment or to get an early start on your Christmas Shopping!

Up the Wicks!