It's been another uber busy week as the rugby season really begins to heat up.

In Super Rugby action it was a tough night at the office for the Waratahs against the Brumbies in the big match at Allianz Stadium last Friday. But what a debut it was from our young prodigy Max Jorgensen. I must admit to missing the game as my wife cunningly convinced me it was on at Accor Stadium, so was I somewhat surprised to arrive at Homebush and find Ed Sheeran was playing and not the Tahs. Anyway, that's my story and I'm sticking to it.

We farewelled another successful edition of the Junior Academy at their final session on Saturday morning at Coogee Beach. Next stop was to help host the Brumbies post-match recovery session at Clovelly Beach with thanks to Clovelly Surf Club. It was great to catch up with the old Randwick brigade of Pete Samu, Tom Wright and Ben O'Donnell. Clearly Cloey is more inviting to swim in than Lake Burley Griffin.

Also, in Coaches Corner as promised we will hear from Club Coach Morgan Turinui, who gives you an update on the season. It's obviously been a slow week in breakfast bar sales as Morgan's report is exhaustive and well worth the read-on grade coaching appointments, new players to the club or those prodigal ones returning, our rep player reach and general insight on our preseason.

It was great to see our Grade boys make a return to the field in 2023 at the iconic Kiama Sevens last Saturday and make the final – which was a fantastic effort. Coach Holies expands upon the day that was by the seaside in his report.

We also have a report from Coach Tessa on the Colts 7s program and their experience training with the Australian Women's 7s team in recent weeks.

This weekend is the calm before the storm and the final time off before the season kicks off in earnest, with 3 weeks of trials and then the competition commences on April 1.

In Community Corner, we review our really successful Girl Play Rugby Event recently held at Coogee Beach, congratulate our Partner in Sport Coogee Surf Club on their amazing performances this week at the NSW Surf Lifesaving Championships and mourn the loss of former First Grade player from 50/60's period Warren 'Wazza' Hurt who passed away in the early hours on Tuesday morning on his 83rd birthday. Vale Warren.

Our Annual Lunch on Friday, March 17 at Dockside is almost sold out and there are literally less than a dozen seats left now. No more marketing from me on this - its commit to go by clicking here and enjoy or live with eternal regret if you don't'.

However, I am shamelessly happy to continue marketing season tickets and supporter gear from the Wicks Shop, with a month to go to Round 1. Please continue to support.

Plenty to see here, so six again and play on. Up the Wicks!

Regards
Mark

Mark Harrison
General Manager
Randwick DRUFC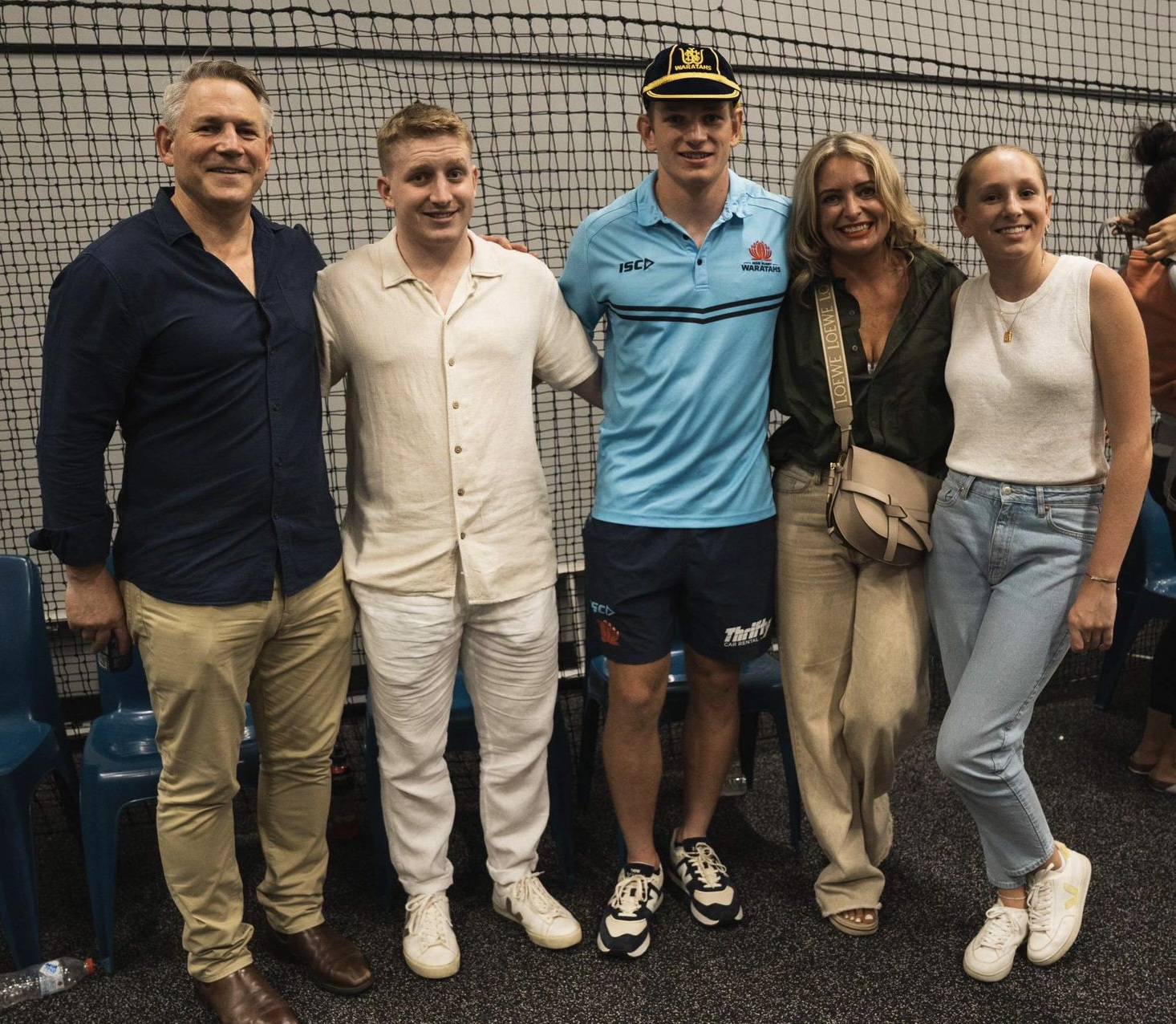 KEY EVENTS AT COOGEE OVAL FOR YOUR DIARY
First Home Game at Coogee: Round 3 - Saturday April 15 v Norths
Anzac Commemoration Match: Round 4 - Saturday April 22 vs Easts
Ladies Day: Round 6 - Saturday May 7 vs Two Blues.
Back to Randwick Day Weekend: Friday May 26, Ex-Players Reunion from 5pm at Clovelly Surf Club & Saturday May 27 vs Eastwood at Coogee Oval.
More details on each day/event will be released in coming weeks via email, on our website and social platforms, so please keep an eye out for it.
Coaches Corner
Morgan's Season Update
On the coaching front all will have seen the appointment of Steve Hoiles as First Grade Head Coach. We are excited to formally announce that Steve's assistants will be Ben Hand and Rob Horne.

There are some deliberately similar attributes that make these two great additions to our First-Grade coaching cohort. Both have had outstanding professional playing careers, have outstanding technical and technical knowledge but most importantly both are outstanding humans that will exhibit and demand consistently elite behaviours within out Top Squad.

In 2nd Grade Matt Clarke will assume Head Coach duties with two of our 2022 1st Colts coaches Connor Weetman and Damien Tyson stepping up to join him.

Rob Hoyles takes over 3s with Jon Delaney, a former grade premiership winning coach who we welcome back to the senior club, after taking some time out coaching the the Warriors. Another premiership winning coach Tom Wallace moving up from 4s to complete that trio. Club institution Joe Picone and Lachlan McKay continue in 4s, with a few senior players attempting to maneuver themselves into player/coach roles to assist.

Our young aspirational brigade of players is making their mark in broader Super Rugby squads across the country. Jayden Blake, Charlie Worthington, Seb Buchanan, Jack Barrett, Mathias Jensen, Nick Chan, Angus Websdale, James Hendren, Jaydon Viliamu and Mitch Watts have all benefited from full time training opportunities and involvement in State A programs.

Following the family bloodlines Max Jorgensen's joins us in 2023 and his Super Rugby debut was hard to miss, so we congratulate him on his Waratahs cap. Plus the always impressive Ben Dowling should get the chance to debut for the Tahs this weekend against the Fijian Drua in Melbourne, after being named in the 23. Congrats Ben.

We also congratulate Jack Barrett, Max Jorgensen, James Hendren, Mattias Jensen and Jaydon Viliamu who were also recently selected in wider the Junior Wallabies Squad.

2022 1st Grade captain Ben Houston has returned from an offseason with the Wests Tigers an improved physical presence - a smart tactical move knowing the NRL loyalties of our new head coach!

There are a host of new names (and accents) at training this year and some of our older campaigners appeared through the treeline at Latham on Tuesday and Thursday nights a little earlier than past years, so numbers are strong.

I don't want to single out any of the new recruits, but many are of first grade quality and I'll let them convince you with their performances. Suffice it to say they've been working hard in preseason and to a man are very aware of the ethos of our Club and are already contributing to it.

Congrats to the Randwick team who competed in the Kiama 7s, a return to the scene of past glories for the Club. Of zero prep or warm up tournaments, the team was outstanding all day making the final only to fall short against a good Two Blues side. Being too good for a couple of Shute Shield adversaries throughout the day certainly doesn't hurt and is a good indicator of where we are at.

A group of 70 Grade and Colts will travel to Bowral Rugby Club next weekend to take on both the Brumby Runners (Brumbies B side) and the Tuggeranong Vikings Club. Some deliberately tough and non-Shute Shield opposition for us to test ourselves again. We then tackle Gordon in an all-club trial on March 18.

It will be good to blow the cobwebs out and after a long, arduous and productive pre-season the players and coaches can't wait to get back out on the field in myrtle green.

We look forward to your support again in 2023. Up the Wicks!

Morgan Turinui
Club Coach
Hoilesy's Kiama 7's Report
For the first time in 8 years Randwick entered a team in the Kiama 7's, which is considered the premier club 7's tournament in Australia.

While we didn't get too much time to prepare specifically for a 7's tournament, we did enter confident that we had a good squad of talented players who had trained hard all summer along with the rest of the club and would do well.

Our first round in the premier men's division saw us take on Box Hill from Melbourne who had some really experienced 7's players in their squad, but we started really well & ran away with a 31-5 win. This game was a confidence booster, before we took on Norths who have consistently been a top performer on the club 7's circuit over the last few years.

We recorded a tough 14-12 win which highlighted the guy's commitment to defence. This was the most pleasing aspect of this win. Our final pool game V Uni Norths from Canberra, was a good display of attacking 7's and we won 41-10.

This victory gave us top spot on in our pool and placed us against Manly in the semi-final. Similar to the Norths game, this was a tough but exciting game which saw the lead swap over several times. In the last few minutes of the game our guys showed some excellent determination defensively which resulted in a couple of turnover tries getting us 21-12 victory and a spot in the final. There we would face the Two Blues who have a great 7's record over the last few years and have won all the tournaments played in 2023.

The final started well for us going up 5-0, but against the run of play, the Two Blues scored a runaway try off our mistake on the halftime bell to see us all locked up. Looking back, considering the weight of territory and possession we had, not leading at the break would prove to be decisive.

At 12-12 with 90 seconds remaining, we had our chances, but the Two Blues much bigger troops won the battle of the kick offs and eventually scored two late tries off a couple of our errors to deservedly win the final 24–12.

As the first hit out for the club this year in Grade there was plenty of promising signs to take out of the trip to Kiama. We saw a determined, fit, defensively tough and committed Randwick side do themselves and our club proud. I'm confident we will see lots more of those traits throughout the 2023 season.

Up the Wicks!

Steve Hoiles
1st Grade Head Coach
Tessa's Colts 7's Campaign Report
Our Colts also had a crack earlier in February, playing in two 7's tournaments at Charlestown up at Newcastle and then over at Rat Park.

We were really fortunate to be invited to have a number of contested training sessions against the Australian Women's 7's team as part of our build-up for these events and also to assist their build up for the Sydney 7's. We thank Tim Walsh for this brilliant development opportunity and experience.

These highly competitive, controlled contact scrimmages gave our boys some great lessons on the nuances of the 7s form of the game, and also gave the guys a great benchmark for professionalism and training habits. According to unofficial scorekeeper Harley Taylor, our Wicks boys finished ahead on the scoreboard on each of these opposed sessions.

Our first assignment was at the Mick "Whale" Curry Memorial 7s at Charlestown. A win (vs Gordon), a draw (vs Hunter) and loss (vs Warringah) in the 3 pool matches, was just enough to scrape into the semi-finals.

We lost 2 players to injury in the opening matches, reducing us to 11 healthy bodies on a 33 degree day, which made things pretty tough in our semi-final against Gordon, and we were eliminated in a tight match.

The following weekend we backed up at the Col Crawford (not as good as Suttons) Warringah 7's at Pittwater Rugby Park and got off to a flying start.

Went undefeated in the pool stages with wins against Warringah (17-5), Gordon (33-14) and West Harbour (19-0) finishing top seed for the semi-finals where we faced the hosts in the semis, which is always a tough assignment up at Hillbillyvile.

However, while leading 7-5 our halfback got red carded for a tip tackle. Shortly after we got yellow carded again for an intentional knock down, and we were down to 5 men.

We leaked 3 tries in this time and the game was done. It was a gutsy performance under very difficult conditions, but the numbers disparity was too much to overcome, and eventually we lost 33-17.

We played well across both weekends, but luck deserted us at the business end of these tournaments, however it was a very enjoyable experience.

Up the Wicks!

James Tesoriero
Colts Head Coach
Community Corner
Girls Play Rugby Event & Training Details
It was a Magical morning at Coogee Beach recently for our Girls Play Rugby event on Saturday, February 18 with a big turnout by girls of all ages.

It was great to have our local member for Coogee Dr Marjorie O'Neil, Waratahs Coach Chris Whitaker, Australian 7s stars Bienne Terita and the Levi sisters Maddie & Teagan, plus our Club Women's coach Ben Higgins all there to support and coach the girls.

However, we particular thank Magic President Ben Whitaker and Randwick Juniors President Adam Baker for all their efforts to pull this all together. It was a combined initiative by Randwick Seniors, Juniors and Magic to grow the game and ongoing opportunities for female players in our area.

Our Magic Girls commence training next Monday night March 13 at Nagle Park from 5.30pm, so all are welcome to come and give it a go. Full details are in the poster below.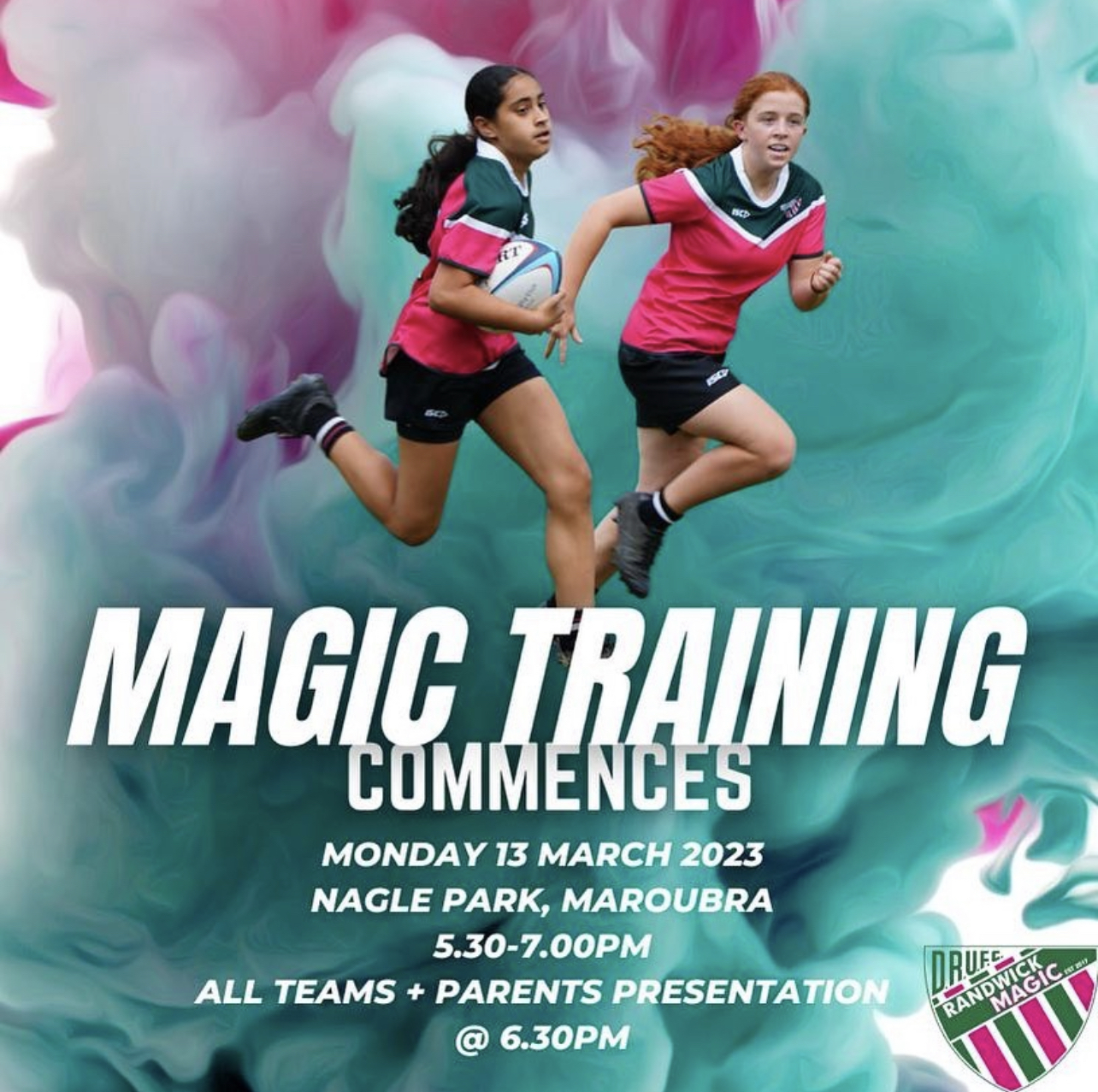 Vale - Warren 'Wazza' Hurt
It's with great sadness that Randwick DRUFC advises of the passing on Tuesday of the very talented and popular Randwick ex-First Grade player, Warren 'Wazza' Hurt. Warren fought a brave two-year battle with cancer and finally succumbed 2 hours into his 83rd birthday at Mona Vale Hospital.

Wazza was a tough centre and fullback who played 148 club games from 1957 to 1965, scoring 8 tries, 3 goals and 3 penalty goals [39 pts]. He played in 25 first grade games from 1959 to 1962 and was a member of the 1958 and 1959 reserve grade grand final winning sides. In retirement he coached Randwick junior teams for many years.

He maintained close ties with many of his old team mates and this eclectic group meet on the last Friday of every month at Centennial Park to solve all the problems of the rugby universe and beyond over a morning coffee. They all mourn the loss of a great mate and a true gentleman.

The celebration of Wazza's wonderful life will be held next Wednesday, March 8th at Frenchs Forest Bushland Cemetery at 1.30pm. The post-match function will be held at Belrose Hotel Hews Parade, Belrose from 3pm to 6 pm.

Warren, was a loving family man, so on behalf of all at Randwick Rugby, we extend our deepest sympathy to his wife of 60 years Dawn, his children Andrew, Felicity and James, his 4 grandchildren and great grandchild, his extended family and many friends across the rugby community.

RIP Warren. God bless you, your family and many mates. Up the Wicks!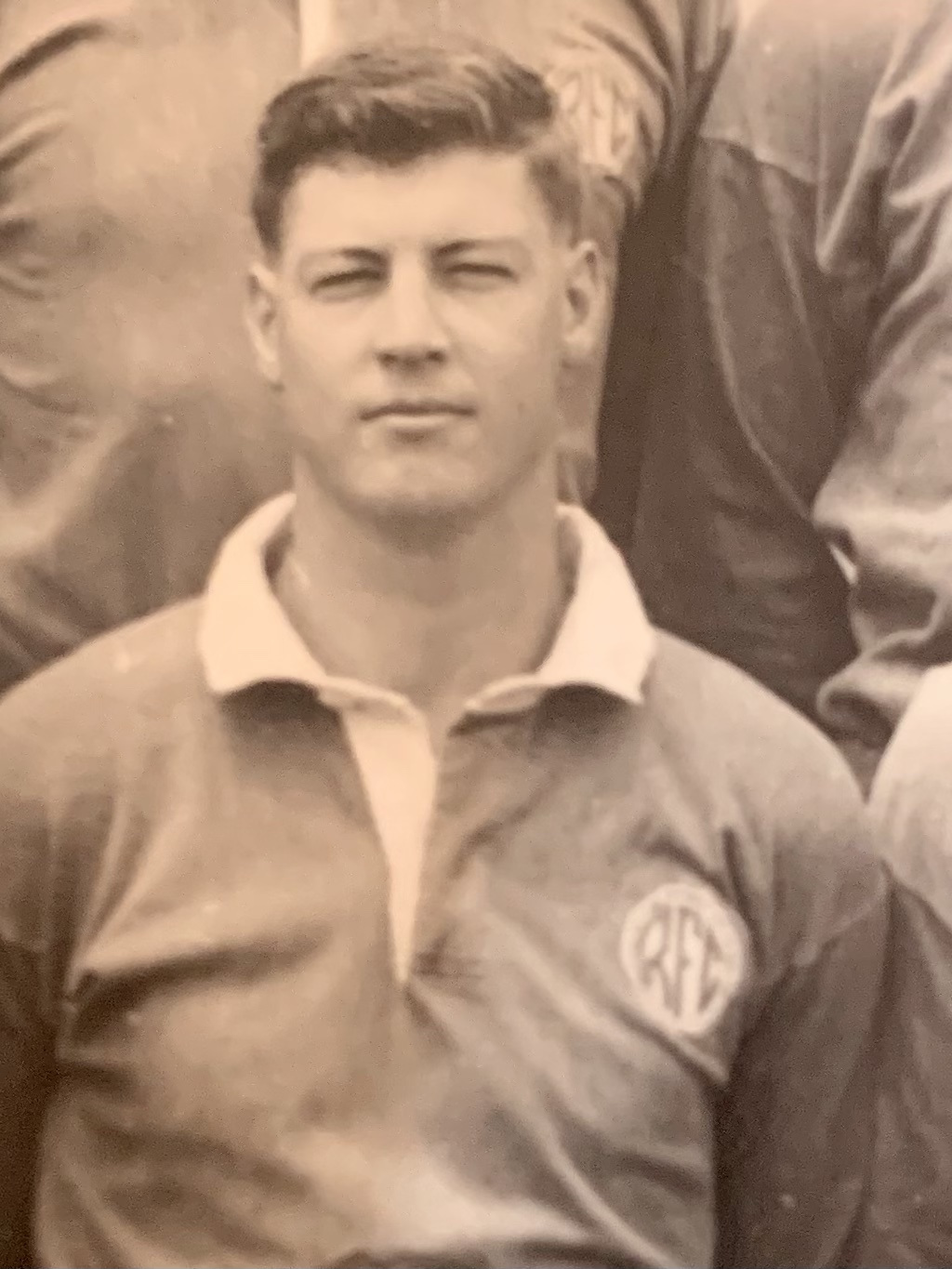 Coogee Surf Club - State Titles Dominance!
Congratulations to our partner in sport Coogee Surf Club, on their phenomenal performances so far in the 2023 NSW Surf Lifesaving Championships currently being held at Manly and Freshwater Beaches.

The bar was set extremely high by the Coogee Minnows kids who finished in 2nd place overall in the State Junior Titles, bringing home a staggering 33 medals. So massive congratulations to all the boys and girls on their efforts.

Many of our Randwick Juniors also excelled at these championships, including the Under 13 Beach Relay Team containing 4 Randwick Warriors players who won the gold medal. Well done, Richy, Kobi, Darragh and Cam!

We wish all the Coogee Masters and Open Competitors all the very best as their events continue today and into weekend. Go the Two Blues!