The preseason is in full swing at Latham Park and at various beach venues early on a Saturday. We have had really strong attendance at training and joining the usual suspects, a heap of new players across the grades have arrived to have a crack with us. We have also had our Junior Academy cranking, so there are lots of Wicks of all ages, sizes and sexes working hard over the summer period.

In that vein, we also have some high-quality recruits coming to bolster our ranks even further, which Club Coach Morgan Turinui will tease us on in his preseason report and outline how we are shaping up in general for 2023. Read on for those pearls of wisdom from Morgs.

In terms of the 2023 Season Draw, we have also now locked in our key events to support our home games at Coogee, such as Back to Randwick, Ladies, Indigenous Days and the like. Full details on what events and when they are being held also outlined in this edition.

We were also recently proud to host the Lloyd McDermott Indigenous Junior National 7's selection trial at Latham Park. And wow what talent was on display across the 70 Under 17 boys and girls, who greatly impressed those there. It was well organised by our own life member Tom Evans, who does a mammoth job in giving these opportunities to all these youngsters. Thanks to Randwick City Council for their support of this day as well.

Last Wednesday night at the fabulous Crowne Plaza, Coogee Beach, we held our Annual Christmas Party for our much valued sponsors and key commercial partners, specifically to thank them for their ongoing support of Randwick Rugby. They were entertained by MC Morgan and our special rugby guests Chris Whitaker, Izaia Perese & Christian Yassmin and a great night was had by all. Thanks once again to all our sponsors – we greatly appreciate it

Speaking of social events, just a reminder that we have confirmed the date for 2023 Randwick Rugby Annual Lunch to be held on Friday, March 18 at Cockle Bay – so save that date in your calendar. It was a cracker last year, so watch this space for more details in coming weeks.

With Christmas now only 18 days away, Mel from marketing has lots of fab ideas for gift shopping at The Wicks Shop - with new ranges and supplies of our very cool supporter gear just arriving and already selling well online.

Mel and Gina will also have the gift shop open in person as follows, so that there is no hassle for Christmas delivery of items:

Latham Park: Wednesday Dec 7 (today), from 4.30pm to 7.00pm
Coogee Oval: Thursday Dec 15, from 12.00pm to 3.30pm
Coogee Oval: Tuesday Dec 20, from 12.00pm to 3.30pm

Plus, we have also released our 2023 Season Ticket Packages (Sayle Season & Out of Town) in time for Christmas and they have been marching out the door based on the quality of the games we will host at Coogee next season. To order your Season Ticket click here.

So, there are plenty of gifting options for Christmas for any fair dinkum lover of the Myrtle Green.

In Community Corner we have a few sick Wicks who we would like to send a cheerio to including Damien 'Duck' Maree, Lorraine Gaffney and also Gary Pearse who have encountered some serious health issues. We congratulate Phil Kearns on being inducted into the NSW Sports Hall of Champions and also Patrice's son, current Wicks player and coach Jack Harrison, on his engagement to the very lovely Cassandra.

Also, we send our love to the people of Forbes and the surrounding areas in the Central West who have once again been devastated by flood - that puts a heavy tack at Coogee Oval, which might disrupt a few games into sharp perspective.

Much ground to cover this week. So read on and enjoy.

Up the Wicks!

Regards
Mark

Mark Harrison
General Manager
Randwick DRUFC
Morgan's Preseason Mail
Preparations for the 2023 season are well underway, with this being our 5th Week of pre-season. Simultaneously making our players better footballers and better athletes has been the focus.
On field, intensive skill acquisition and execution under fatigue has been coupled with improving running capacity via conditioning games and some old school (yet still effective) gut busting hill sessions - that Coogee has to offer in abundance.
Attendance this early in pre-season has been the best it's been for many years with at times over 100 grade and colts age plus some of our UNSW counterpart womens players sweating it out at Latham. With the appointment of Steve Hoiles as 1st Grade Head Coach the increase in intensity has been immediately noticeable.

Having someone with Steve's knowledge add to our program and push us harder into the recruitment/retention space on a full-time basis, has already achieved excellent outcomes. We will break for Christmas at the end of next week and return in early January to step it up again.
Watch out for a series of announcements prior to Christmas on both coaching appointments and also on player additions to bolster our Top Squad, in particular some top quality tight 5 recruits and high-class backs.
Players and staff are hard at work to make sure the outstanding base built over the past few years continues to grow and our Club's deep run into this year's finals series across all grades, can be turned into even more premiership success in 2023.

Have a Merry Christmas and Up the Wicks!

Morgan Turinui
Club Coach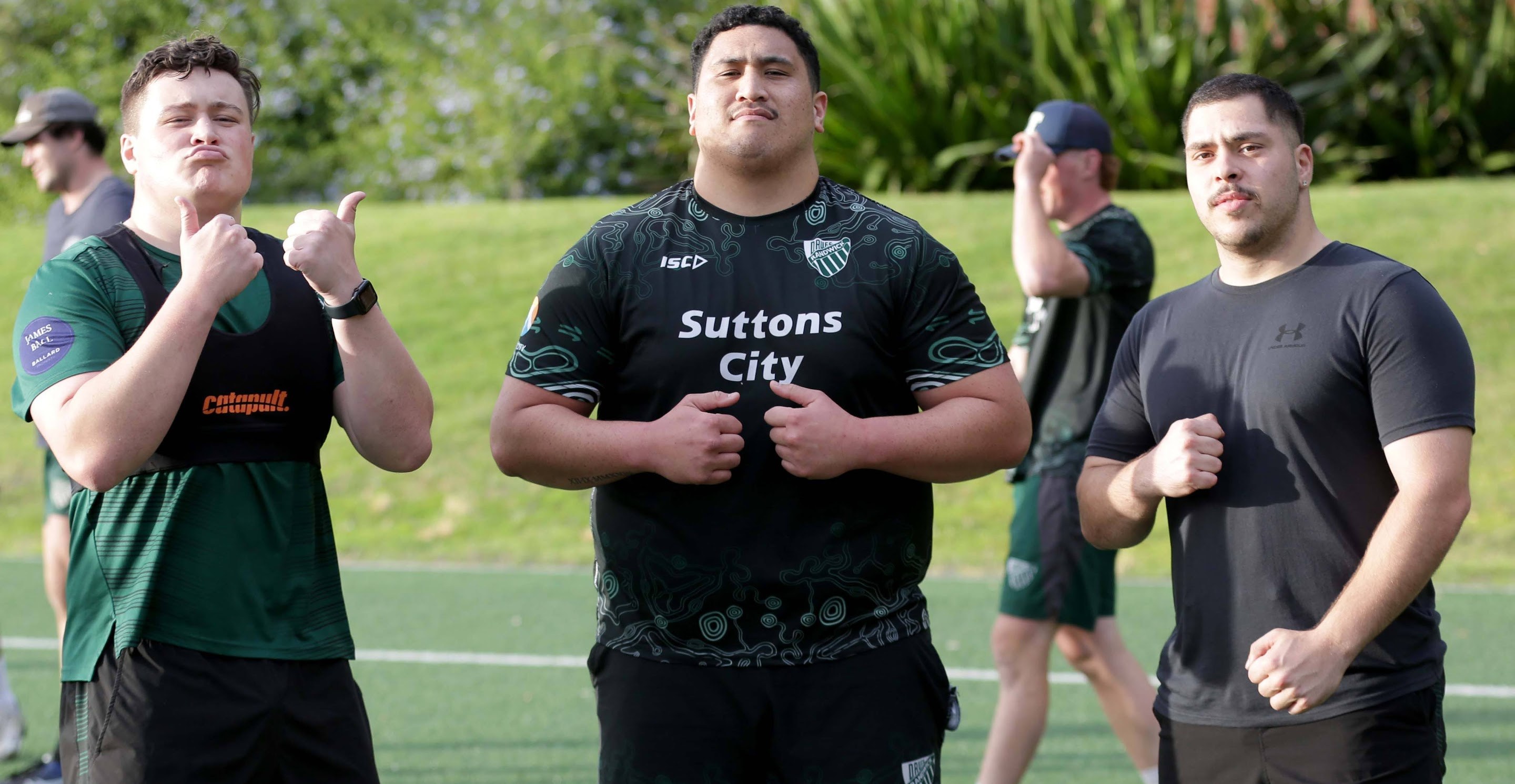 2023 SHUTE SHIELD SEASON DRAW
With the Season Draw now released for 2023, as below, we have also confirmed the following dates when our major events will be held in conjunction with our home matches at Coogee Oval. So, while you have that diary out, please lock these in your calendar for Back to Randwick, Ladies, Indigenous Days and the like.
| | | | | |
| --- | --- | --- | --- | --- |
| Round | Date | vs | Venue | Special Event |
| Round 4 | 22 April | Easts | Coogee Oval | Anzac Day |
| Round 7 | 13 May | Two Blues | Coogee Oval | Ladies Day |
| Round 9 | 27 May | Eastwood | Coogee Oval | Back To Randwick Day |
| Round 11 | 17 Jun | Gordon | Coogee Oval | Coogee Surf Club Day |
| Round 12 | 24 Jun | Sydney Uni | Coogee Oval | Indigenous Round |
| Round 17 | 29 Jul | Souths | Coogee Oval | Randwick Juniors Day |
We also plan to hold our Wicks Old Boys reunion on Friday May 26 in the evening, prior to the Eastwood Round 9 match, so we can make it a Back to Randwick Weekend as we did this year.

Up the Wicks!
SPONSORS & VIP FUNCTION
Last Wednesday night at the fabulous Crowne Plaza, Coogee Beach, we held our annual Christmas gathering for our much valued sponsors and key commercial partners, specifically to thank them for their ongoing support of Randwick Rugby.

The night was also attended by our staunchest local allies including: Dylan Parker, the Mayor of Randwick City, Dr Marjorie O'Neil, the State Member for Coogee, and Michael Daley, the State Member for Maroubra.

The evening was MC'd by Club Coach Morgan Turinui and all guests were warmly welcomed by our President John Tuxworth.

We also had a terrific rugby panel along to entertain everyone, which included, Chris Whitakercurrent Tahs Coach and former playing legend. He was joined by Izaia Perese, current Waratah and Wallaby, who will make his Wicks debut in 2023, along with our star winger Christian Yassmin and self-proclaimed 'Lebanese Lamborghini' - the 2nd leading try scorer in the Shute Shield in 2022.

A great night was had by all and again we sincerely thank our sponsors and commercial partners for their ongoing generosity and for all they do for us.
2022 RANDWICK DRUFC ANNUAL GENERAL MEETING (AGM) REMINDER NOTICE
The 100th Annual General Meeting (AGM) of the Randwick District Rugby Union Football Club will be held on Wednesday, December 14, 2022 at Crowne Plaza, Coogee Beach.

Please note due to managing the capacity of the available function rooms at Crowne Plaza venue, the meeting is limited in attendance to Members only, so those people that have both voting and council nomination rights at our AGM.

For clarity Members consist of the following people:
Life Members of Randwick DRUFC
Current Randwick DRUFC Financial Members (paid up by Round 1, April 2, 2022)
Current Registered Randwick DRUFC players and officials.
A link to all relevant AGM documents has been provided directly to eligible voting members via email.

Frank Back
Secretary
Randwick DRUFC
CHRISTMAS GIFT IDEAS
AT THE WICKS SHOP!
As we all know, Christmas is just around the corner and The Wicks Shop is open online 24/7, for all your gift shopping needs for the festive season.

From retro jerseys, jackets, hoodies, beanies, caps and a whole lot more. Plus, we have hot off the press, fantastic new training shirts and singlets just arrived and ready to sell. So, Wicks shoppers all the supporters gear you need for a loved one or yourself is at your fingertips online.

However, it is important to note, if you are buying gifts online from us, to ensure delivery to most areas of Australia prior to Christmas, you will need to place your order with us by this Sunday, December 11.

To help gift shoppers avoid any disappointment or delivery time pressures and give you more opportunity to purchase, we have also arranged a couple of in person shopping days at Coogee Oval and also one at Latham Park at our Junior Academy Training session tomorrow prior to Christmas as follows:
Latham Park: Wednesday Dec 7, from 4.30pm to 7.00pm - TODAY
Coogee Oval: Thursday Dec 15, from 12.00pm to 3.30pm
Coogee Oval: Tuesday Dec 20, from 12.00pm to 3.30pm
There is absolutely no better way to keep supporting the club than by buying some kit, so simply head online to The Wicks Shop or come in person on the dates/times above.
2023 SEASON TICKETS ON SALE NOW!
We are also delighted to have released our 2023 Season Ticket Packages and we would be thrilled to have you on board either via our Sayle Season Ticket or the Out of Town Supporter Ticket options.

The benefits are great in becoming a Randwick Season Ticket holder. Obviously, you get guaranteed entry to watch the mighty Galloping Greens play 9 top quality games at Coogee Oval, you will save up to 20% off the regular ticket price, plus enjoy great deals on purchases from our participating program partners (Maloneys Grocer, Chargrill Charlie Coogee & Crowne Plaza Coogee) and all the other fantastic value thrown in

Also, with the festive season just around the corner a Randwick Rugby Season Ticket is the ideal Christmas Gift for anyone close to you, who would love to watch the Galloping Greens do our thing at Coogee Oval in 2023.

So, click here for full details on all our Season Ticket Package inclusions, to purchase one and in doing so, meaningfully support Randwick Rugby in 2023.
COMMUNITY CORNER
Get Well Soon Duck, Lorraine and Gary!
Well known former player and club character Damien 'The Duck' Maree has been doing it tough of late and has been a regular up at Prince of Wales Hospital. 'The Duck' has been paddling hard underwater, defying the forecasts of doctors and even priests to stay afloat.

Lorraine Gaffney, the well-known wife and much better of half of Club legend Alan aka Riff Raff, has also been in the wars after unexpectedly suffering a brain aneurism and having major surgery at Royal North Shore Hospital.

We also understand that ex Wallaby and another club legend Gary Pearse has been suffering from a serious illness and has spent some time in Prince of Wales Hospital having surgery and undergoing treatment.

We send them our love and wish them all the best in their respective recoveries.
PHIL KEARNS - HALL OF CHAMPIONS ACCOLADE
In happier news another ex-Wallaby and Club legend Phil Kearns, was recently inducted into the NSW Sporting Hall of Champions. We congratulate 'The Hitman' on this well-deserved achievement.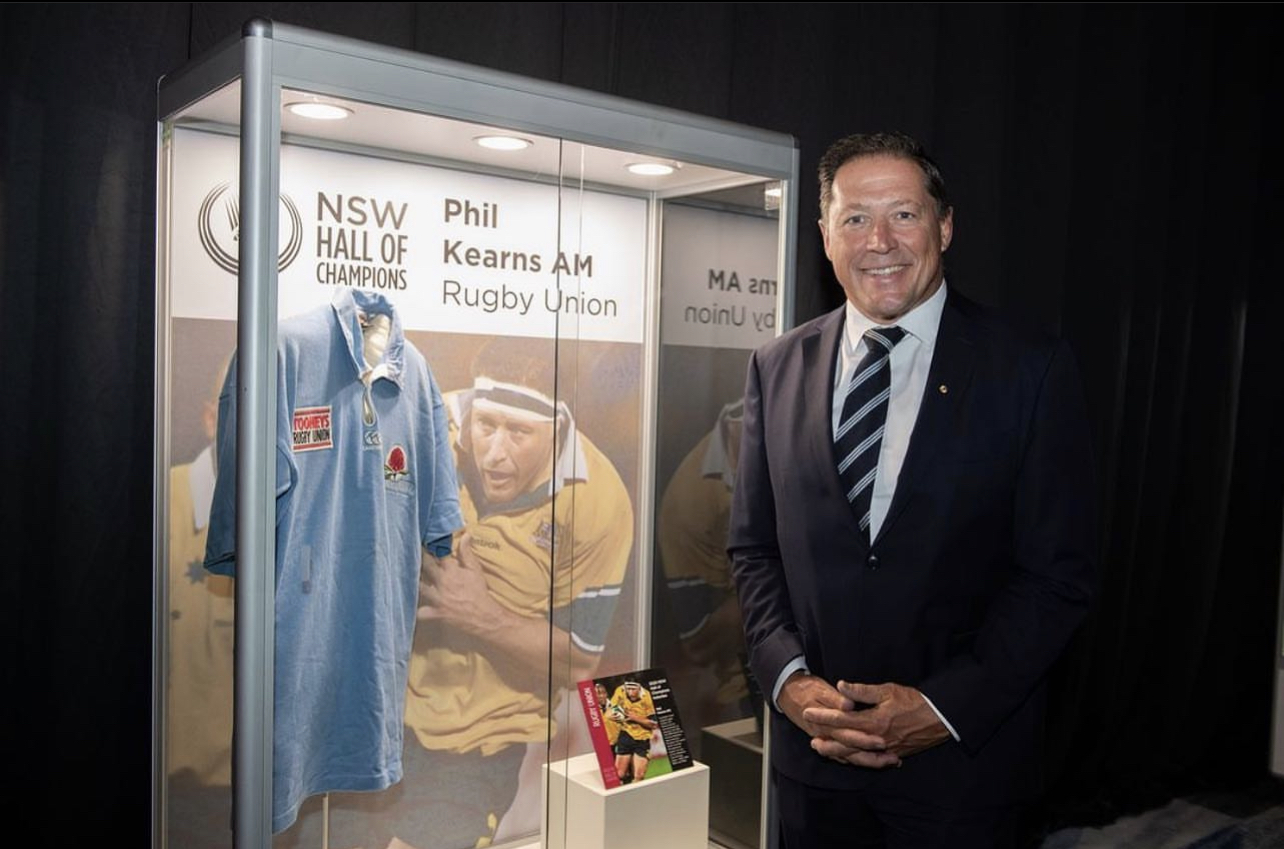 HARRO TAKES A KNEE
Congratulations to multi-tasking Wicks Grade Player and Colts Backs Coach Jack Harrison on his engagement to the very lovely Cassandra Maglione. What's more he will absolutely hate the fact this news has made the newsletter, which makes it even better to do so. Best of wishes to the happy couple on their future together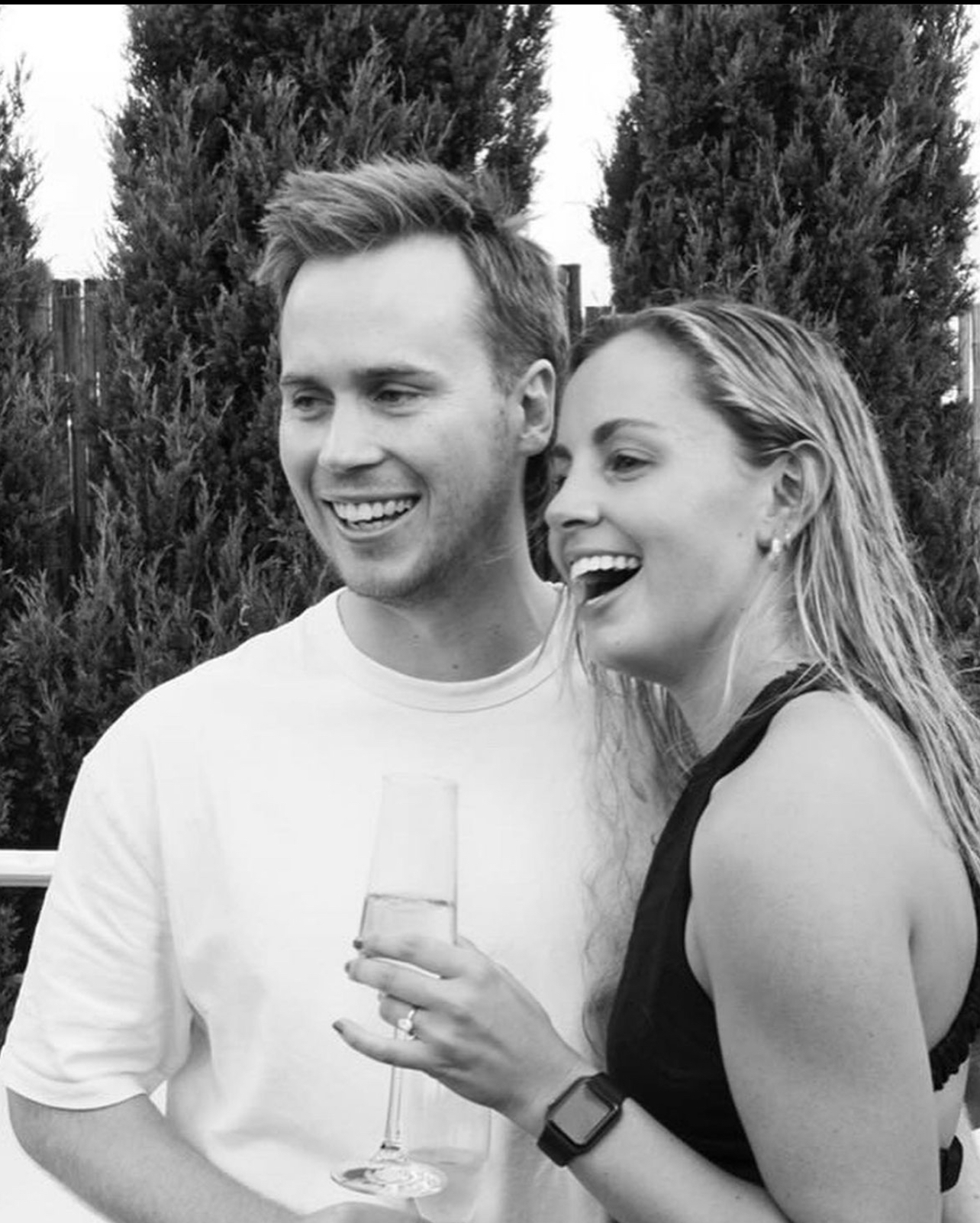 FORBES FLOODS
As we return to post COVID normality, it was sad to see mother nature strike and the Forbes area of NSW being completely flooded yet again.

Former 200 club game player and 84 Colt Brendan Hayes resides there and informs that the Forbes Rugby Club field and facilities were again swamped so we wish the mighty Forbes Platypi's well and send our best wishes to everyone affected in the Central West region of the state.