NEWSLETTER 19
General Manager's Update
Well an odd thing happened last week for a rugby club in 2021... we were able to return to training and actually do rugby stuff. After a long hibernation our senior players finally regathered at Latham Park last Tuesday to commence a 5-week fitness block prior to Christmas. Everyone was really excited to be back and doing things we once took for granted and didn't always appreciate - like doing endless burpees and relentless sprint shuttle runs. It looked like absolute fun to me watching them sweat it out!

Much is going on behind the scenes as we prepare for our assault on the 2022 Shute Shield season with recruiting events and commercial planning all now well advanced or being fine-tuned. We have AGM's (see President Tuxy's message below) sponsors functions and all sort of things happening in the next few weeks to build momentum.

This Friday our 1981 First Grade Premiership squad will break bread and rehydrate to commemorate the 40th anniversary of their famous win and what a legendary side it was captained by Ray Evans and coached by Bob Dwyer. Enjoy!

It's the type of history and era of success we are desperate to recreate in 2022. Our Club Coach Morgan Turinui will outline what we are doing to achieve that in his update

Speaking of social events Importantly we have confirmed the date for 2022 Randwick Rugby Annual Lunch to be held on Friday, March 18 at Cockle Bay – so save that date in your calendar. It was a cracker last year, plus if ever there is a year we need a fundraiser to be well supported it's this one after the 2 disastrous seasons of COVID red ink in our P&L. Watch this space for more details.

It was great that with COVID restrictions loosening (for the moment..) that our brilliant Randwick Junior Academy could kick-off in November as planned, with over 350 boys and girls and over 40 volunteer coaches storming Coogee and Clovelly Beach under the direction of Stu Donaldson. The Academy also recently had a terrific fund-raising lunch at Coogee Legion Club and lots of money was raised to support this vital development program for our district. Thanks to all who attended and generously supported it.

We did have a number of our Randwick Magic Girls teams head up to Foster over the weekend to participate in Junior 7's State Cup – so they have the honour of being the first Wicks teams to return after shutdown and they did extremely well which the Magic el presidento Ben Whitaker's report attests to. Huge congratulations to our Under 17s girls who impressively won the State title, destroying Sydney Uni in the GF and to their coach Sol Fotu-Moala who guided them.

The poor old Wallabies got the short end of it again on Saturday night against Wales and now return home for a well-earned rest from their tough northern tour before the players prepare for the Super Rugby Pacific Season.

The draw for Super Rugby was released last week and Round 1 is on February 18, so check it all out by clicking here.

You know test match officiating is a hot issue when my wife disturbs my slumber at some ungodly hour blowing up about it. Yes, its is ironic that she is watching the footy as I stay in bed - maybe she should be the GM here or just know that the TV has a record function.

Simply, it should be the best team and not the worst decision dictating who wins a test or any game for that matter, but the challenge for the games administrators is to fix the root problem of over officiating by TMO's instead of being pre-occupied with shooting the critics of it. I might even get more sleep if they do and Patrice will be way happier.

On the commercial side of the fence we have our major sponsors Suttons City having their huge Black Friday sale on new cars and UNSW winning global recognition and awards. Mel form marketing has lots of good ideas for Christmas shopping at the Wicks Shop - with new ranges and supplies of cool supporter gear just arriving and already selling well. We will also release our 2022 Season Ticket Packages next week.


There is also lots happening with our ex-players, enjoy the video of Cheik interviewing Beaver, The Animal's son Ali Day winning the Coolangatta Gold again, the Prop's Lunch was back and our rugby connection to the recent flood in Forbes.
For all this and more…read on…
Up the Wicks!

Regards
Mark

Mark Harrison
General Manager
Randwick DRUFC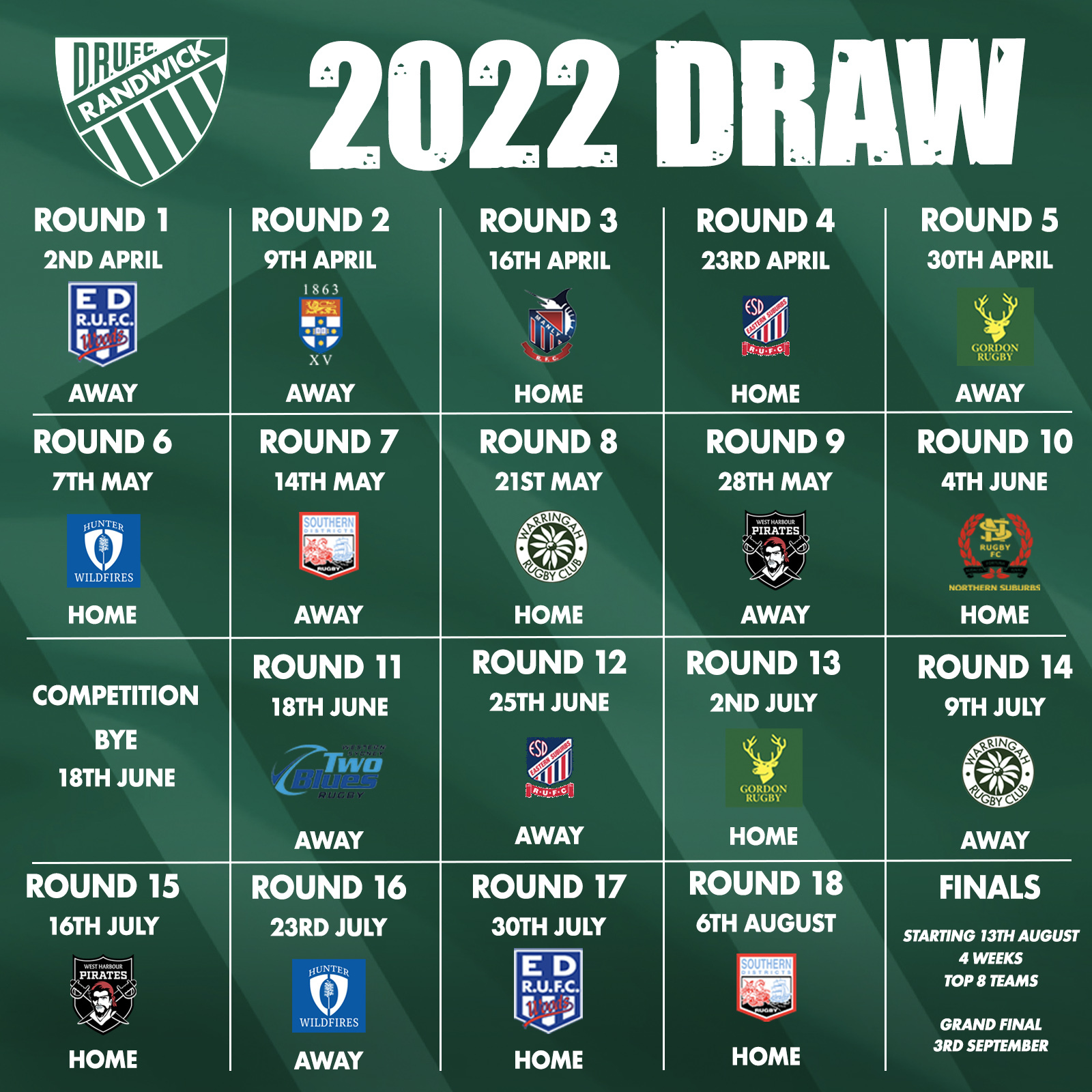 Morgan's Rugby Program Update
After the disappointment of a cancelled season, we closely engaged with our players and staff to make sure that no stone would be left unturned in the search for multiple premiership success in 2022 – particularly in First Grade where we are desperate to break a long drought and create our own history.

After such great input from players right throughout the club, the 2022 season plan began to take shape.

Coaching appointments for 2022 are a healthy mix of stability, promotion and new blood across the grades. In First Grade the team remains in place with Head Coach Ben McCormack, along with Garrick Cowley and Matt Bowman all keen to take care of unfinished business from 2021.

Recruitment and retention of players has been as busy as always. The Club continues to attract some of the best school leavers and how this blends with our impressive local talent will shape the Colts and Ladies season, particularly those from our highly successful Under 18 State Championship teams. This pathway has grown incredibly strong via our Warriors, Magic and Academy programs.

In grade, some key positions have been reinforced and a large cohort of quality Colts have graduated from that program and will ensure even more robust debates at the selection table. Plus, we will have our flotilla of contracted Super Rugby and overseas players returning mid-season to further bolster our ranks.

Preseason has begun in earnest with players focusing on physical improvements, both in the gym and on the field, skill development and some game based learning and conditioning. Players level of preparedness for the work load and attitude has been outstanding. The 5 week pre-season block before Christmas will be crucial to set the Club up for the post New Year's training block and trials.

I will continue to keep you posted on our progress, but hard work is the theme for the next 5 months and we can't wait for our teams to show their stuff in front of our loyal supporters again at Coogee Oval in 2022.

Up the Wicks!

Morgan Turinui
Club Coach
The Preseason is Underway!
As mentioned above the preseason is now underway and new players in our Grade, Colts or Women's teams are welcome to join in and show us what you have got in the 5-week fitness training block before Christmas.

Where: Latham Park, Moverley Rd South Coogee.
Date: Every Tuesday & Thursday until December 16.
Time: from 5.45pm.

You will be allocated into a group and given a training time for the 90-minute sessions. After the Christmas break, training will resume in the New Year on January 10.

For any more details on playing or training please email our club coach Morgan Turinui.
President's Annual General Meeting Message
Clearly, 2021 has been incredibly challenging for us all, but it's been particularly so for our club and club rugby in general, with the cancellation of the Shute Shield competition for the first time in over 100 years. To say our players, coaches, volunteers and staff were bitterly disappointed with that outcome was an understatement, as no doubt we all were.

As you would appreciate, operating the club and short-term planning in this environment is still volatile to say the least and a week is still a long time in the pandemic. The Club Council closely monitored the situation and the fluid changes to COVID-19 Public Health Order measures to confirm our approach for this year's Annual General Meeting (AGM).

The Club Council did consider conducting the meeting as a virtual (online) meeting, but based on the outlook and reduction in lockdown measures at the time of planning, decided to hold the 2021 AGM in person and in its usual December timing. The year's meeting will be held on Wednesday, December 15th at Crowne Plaza, Coogee.

However, because of the ongoing uncertainty managing events at the moment and to minimise any further risks the AGM will be limited to Life Members and Current Football Club Financial Members only, who are eligible to vote. These people were contacted directly via email with the relevant meeting details.

If you have any concerns in relation to the AGM's approach, please feel free to email me at office@randwickrugby.com.au

I thank everyone for their understanding here and ongoing support of Randwick Rugby.
Let's hope the worst of times are behind us and the best are now ahead.

Up the Wicks!

John Tuxworth
President
2022 Randwick Rugby Annual Lunch - Save the Date!
Lock in your diary Friday March 18, 2022 for Randwick Rugby's Annual Lunch to be held at Dockside, Cockle Bay.

It was an absolute corker this year as you can see below and will be a sell-out again. More details will be divulged in coming weeks but for now just save the date.
Christmas Gifts & Threads at The Wicks Shop!
With Christmas just around the corner The Wicks Shop is open 24/7 to sort all your gift shopping needs for the festive season.

So, Wick's shoppers all the supporters gear you need for a loved one or yourself is at your fingertips online – from retro jerseys, jackets, hoodies, beanies, caps and a whole lot more. Plus, we have a new supply of hot selling indigenous designed training kit – shorts, singlets and t-shirts - as stylishly modelled below.

There is absolutely no better way to keep supporting the club than by buying some kit, so simply head online to The Wicks Shop – plus it's the ideal gift solution.

Now that we can, we will also arrange a couple of in person shopping days at Coogee Oval prior to Christmas – so will keep you posted when they will be scheduled.
Sponsors Corner
Suttons City - Black Friday Sale
Our major and incredibly loyal sponsor Sutton's City Motors are currently running their famous BLACK FRIDAY sale.
Black Friday has quickly become one of the biggest sale events of the calendar year and it's no different at Suttons this year who are offering six months no repayments deals across select new, demonstrator, and pre-owned vehicles.
So whether you're looking to upgrade your current vehicle, downsize to something more economical, or just looking for a change of wheels to get you on the road again, Suttons carry the biggest automotive brands in Australia ensuring you'll be spoilt for choice.
Coming out of lockdown, demand is as high as it has ever been, and unfortunately supply is lower than usual, so you need to act fast to secure your next vehicle. This sale must end next Monday (Nov 29), so hurry in to your local Suttons dealer today.

Tell them you are a Galloping Greens supporter and they will especially look after you.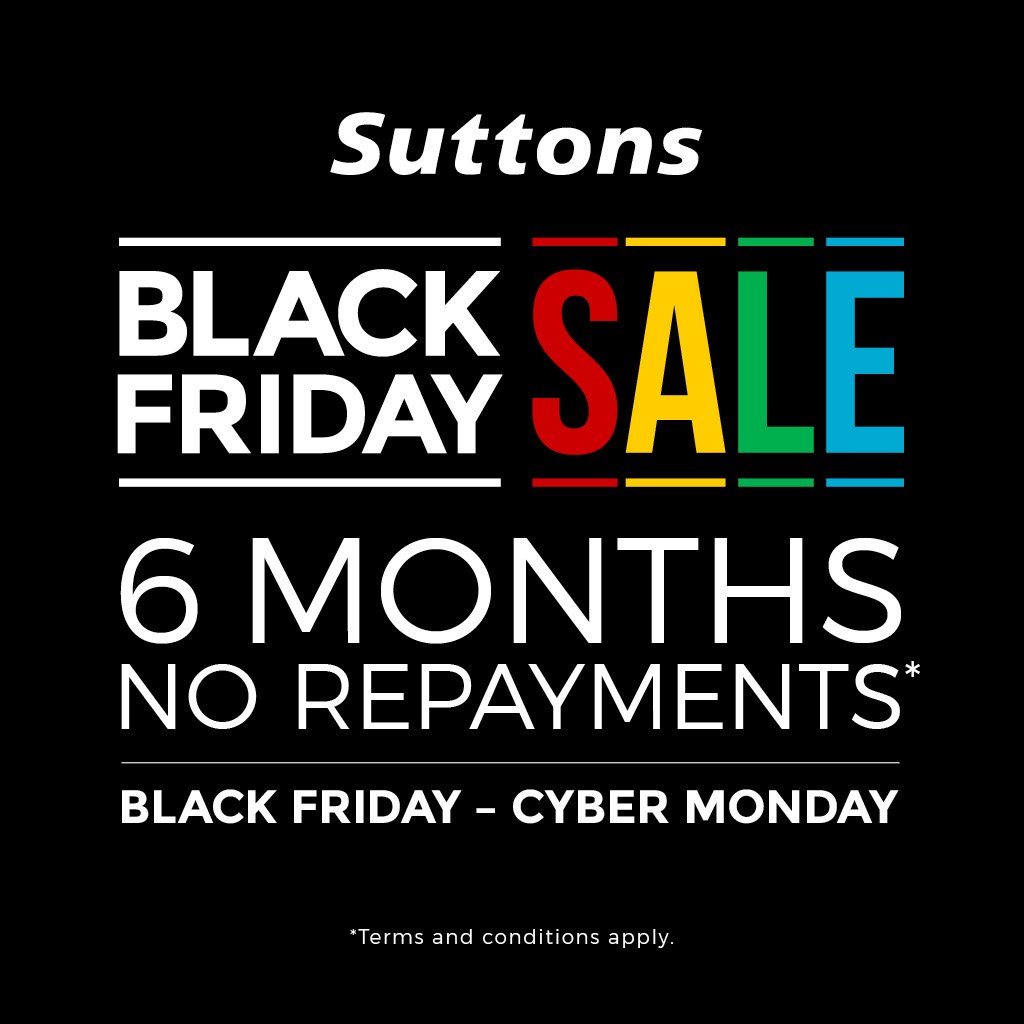 UNSW Global Recognition & Awards
Congratulations to our long-term strategic partner UNSW who is now ranked 50th amongst the top universities globally, based on the latest Aggregate Ranking of Top Universities (ARTU) international survey which was released last week.

UNSW has moved from 87th position back in 2013 to 50th now and very few universities in the top 100 have achieved this type of trajectory and such improved ranking during the last decade, which is testament to the quality overall offering available to students at UNSW.

Also, UNSW Accommodation has received the 2021 Asia-Pacific Student Accommodation Association Awards for Excellence in Student Experience. This is awarded for positively enhancing the student experience in their academic lives or personal wellbeing.

Despite all the trials and tribulation that have beset the tertiary education sector in the past 2 years during COVID, UNSW marches on and we heartily congratulate them once again on this recognition. Randwick Rugby is fortunate to partner with such an institution that provides such amazing development opportunities to our players off the field.
The Juniors Corner
The Magic Girls Shine
Randwick District Juniors were represented on the weekend at the NSW State Cup 7s at Forster by the Magic girls Under 17s and 15s teams.

The U17s were dominant throughout the weekend and particularly in their grand final performance beating Sydney University to claim the state title - and making it back to back glory after winning the U15s title 2 years ago. After a tough Saturday the U15s bounced back to win the Bowl final after some slick displays on Day 2 of the tournament.

Well done to all the players, coaches and managers - and thanks to Randwick DRUFC, Randwick Juniors, our sponsor EISS and all the parents and families for their support.

Whilst the older teams were away for the weekend at the State Cup, our "Junior Magicians" continued their late year Rugby fix by participating in the SJRU Girls 7s Gala Day at Centennial Park. The girls were also joined by a couple of the boys junior teams on the day from Coogee.

Many girls and parents in the U11s and U13s are new to the game, however it hasn't taken long for them to become hooked and being part of the mighty Magic Girls club.

Ben Whitaker
President - Randwick Magic Juniors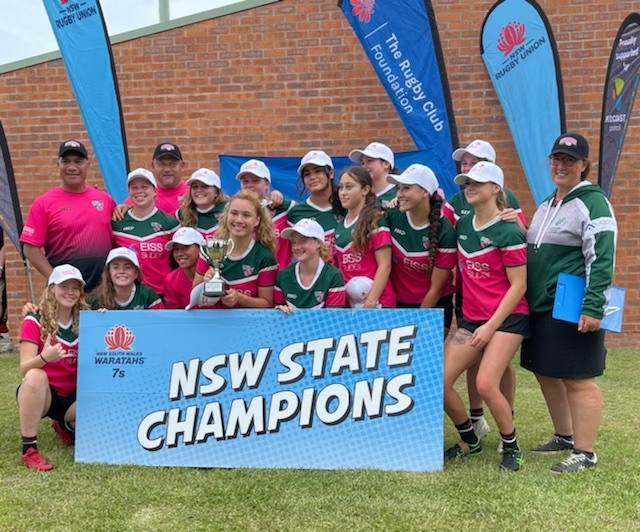 Junior Academy Back Training
The Randwick Junior Academy is underway with over 350 boys and girls and over 40 volunteer coaches storming through various locations across the Eastern Beaches.

We look forward to seeing all these kids develop their rugby and life skills in this amazing pathway over the summer period.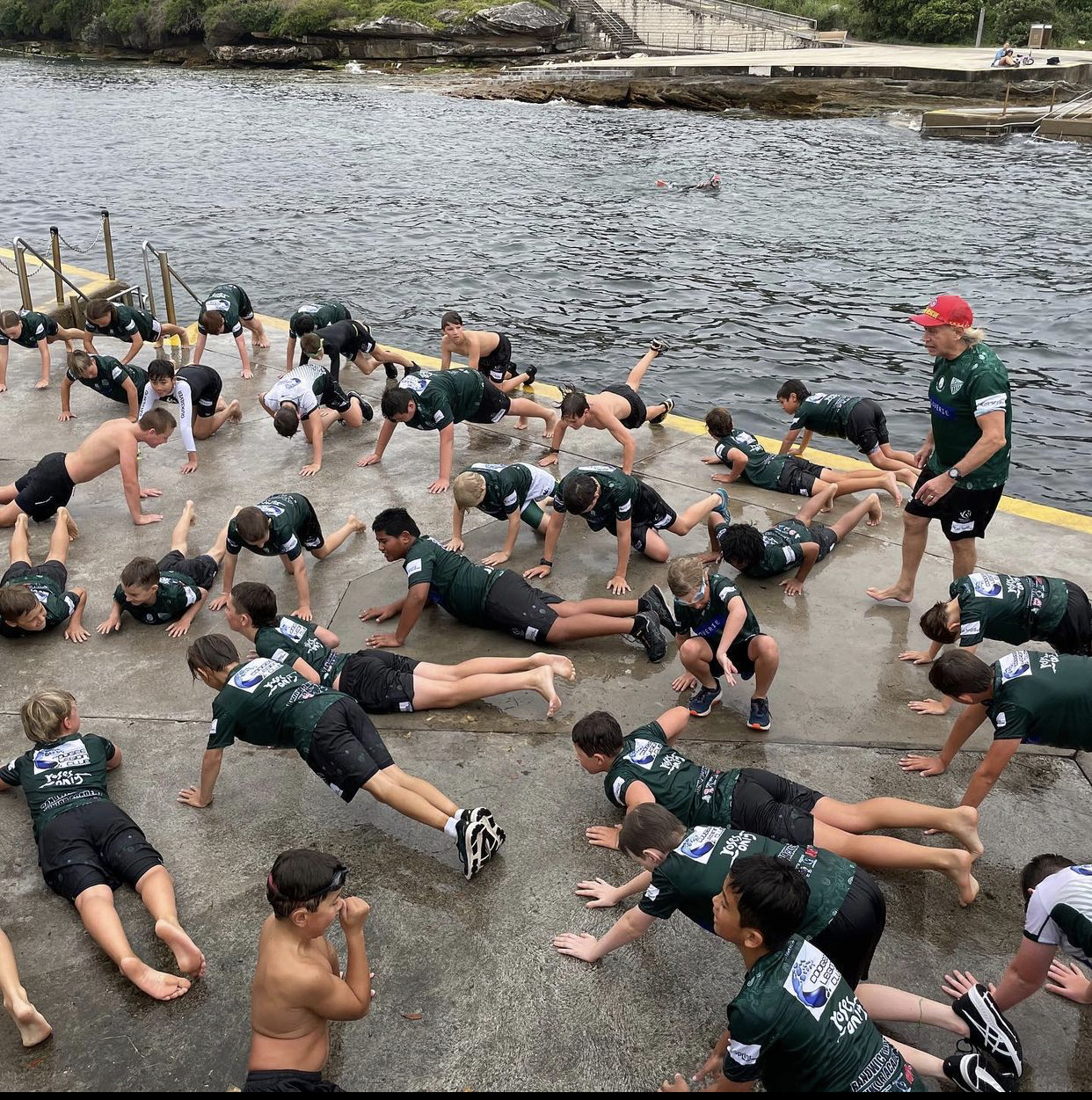 The Randwick Mafia News
Cheik & Beaver One on One TV Interview
Enjoy old Wicks team mates, life members and sometimes sparring partners Eddie Jones being interviewed by Michael Cheika in an exclusive chat on Amazon Prime Video prior to the recent England v Wallabies test match.

It's a great insight into the thinking of high-quality international coaches and it displays the obvious fondness they still have for their old club… us!
Brilliant Days at the Coolangatta Gold
Huge congratulations go to Ali Day, son of former well-known Wick's player Ross 'The Animal' Day, recently won his 7th Coolangatta Gold Ironman crown and his other son Blair came 11th in the toughest test in surf lifesaving sports.

In 7 starts in this iconic event, Ali is undefeated and with Blair chiming in as well, that's an unbelievable family achievement, which dad is understandably super proud of.

Knowing the athletic capabilities of 'The Animal', then one can only presume the milkman must have been some sort of swimmer!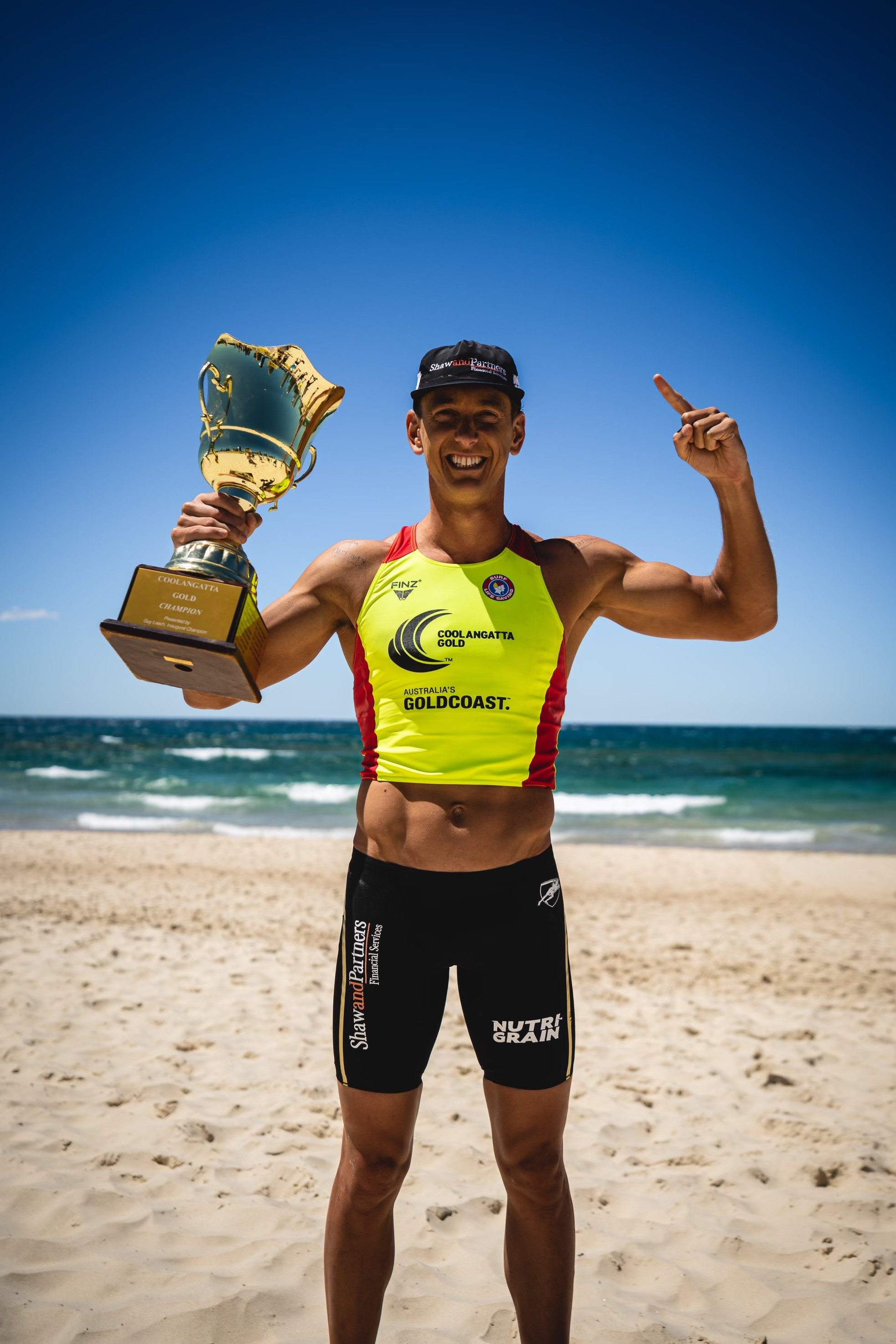 Forbes Floods
As we return to post COVID normality, it was sad to see mother nature strike and the Forbes area of NSW being flooded yet again.

Former 200 club game player and 84 Colt Brendan Hayes resides there and informs that the Forbes Rugby Club field and facilities were swamped, so we wish the mighty Forbes Platypi's well and send our best wishes to everyone affected in the Central West.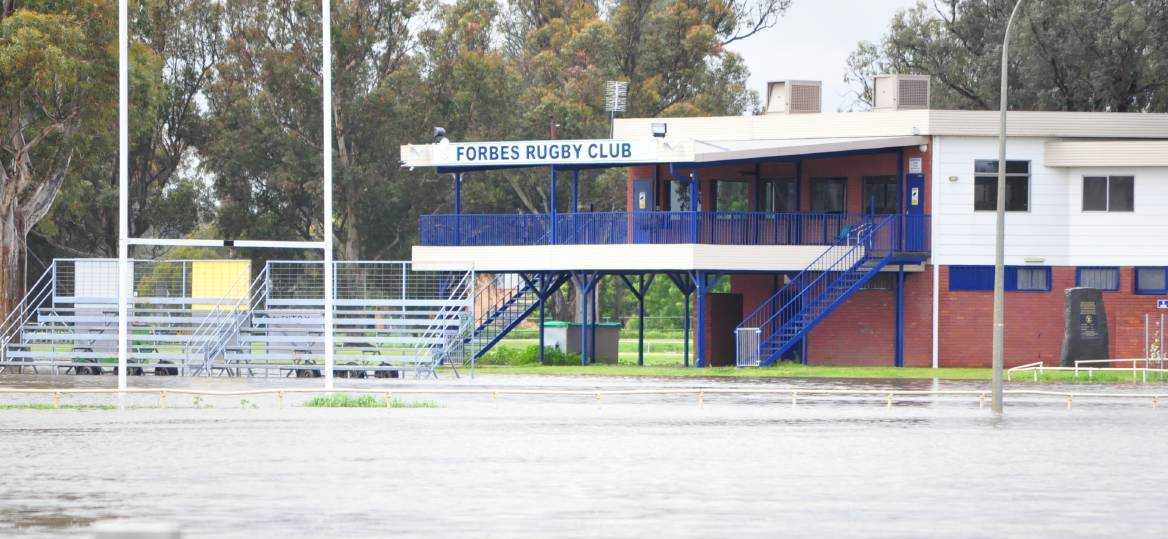 The Prop's Lunch Repacks
Last Friday the annual Jack Cotis Memorial Props Lunch was held in Chinatown in an effort to both reignite the ailing economy there and for all the usual suspects to regather and regale in the legendary Wick stories of yesteryears.

Whilst the numbers were down due to COVID related restrictions, apparently, a good time was had by all and no red cards were issued.