General Manager's Update
Newsletter 1 2021.
A very tough and long pre-season is now complete and the green army galloped back into action last weekend at Latham Park against the Hunter Wildfires on a very very heavy track.

In the scheme of things, playing footy was not so important in the midst of a 50-year weather event descending upon the state in the manner it has over the past week.

In that vein, on behalf of everyone at Randwick Rugby our thoughts, prayers and best wishes go to all those people, communities and businesses who have been affected by these unprecedented conditions and floods. Let's hope it eases ASAP!

Weather permitting, we will back up again this week against Manly across all grades back at Latham on Saturday.

There is much to cover off here in this update including a review from our hugely successful Annual Lunch held on March 12, our Super Rugby rep levels and new recruits to the club, season ticket and supporters gear purchase opportunities. There's also a building report on the Coogee Oval grandstand remedial works project and impacts.

Plus, we also we announce some fabulous new club sponsors into the fold and salute our oldest sponsor's fabulous business achievement.

In our community corner, we sadly mourn the loss of few fine Wick's men and celebrate the success of the son of one of our ex-players and characters.

Phew – a lot of ground to cover so please read on.
Keep dry and keep safe. Up the Wicks!

Regards
Mark

Mark Harrison
General Manager
Trials on Saturday March 27 v Manly
This Saturday we take on Manly in our 2nd trial match in all 7 grades at Latham Park.

Kick-off Times:
3.00pm - 1st Grade
1.25pm - 2nd Grade & 1st Colts
12.00pm - 3rd Grade & 2nd Colts
10.45am - 4th Grade & 3rd Colts
The state of the weather this week will obviously determine field availability and impact on timings, so we will keep you posted on any changes on our website and social platforms.

The SRU competition then starts on Saturday April 10, when we meet West Harbour at Drummoyne Oval in Round 1.
Trials vs Hunter, Waverley and UNSW last Saturday
On Saturday, in arguably the worst conditions experienced at Latham since Noah launched his escape on the arc, the Wicks had our first trial against Hunter in 1st, 2nd/3rd Grade and 1st Colts. We also played Waverley Old Boys in 2nd and UNSW in 3rd Colts.

It bucketed down from 8am in the morning until 6pm at night, but on we played, even when the frustratingly fickle lights at Latham cut out mid-afternoon! Yet again…

The games against Hunter were originally scheduled to be played in Maitland, but we forced to move them on Friday at the 11th hour to Latham, when the poor weather set in early and hammered the North Coast making all fields up there unplayable.

We only have two trial games planned as part of build-up so it was important that it went ahead and we thank Hunter for agreeing to travel down to play, so both sides could get a hit-out and players could impress selectors prior to the Shute Shield starting on April 10.

Obviously, the all-weather surface was the only way any football could be played, because the top grass field was completely underwater and only inhabitable by a couple of kids in wetsuits sliding through the puddles on boogie boards. Looked like fun!

The trial games were very much experimental in format to enable as many of our boys across the grades to get a game, but despite this we had a successful day across the board. Hunter are definitely much stronger than they were in 2020 and they will surprise a few teams this season.
Wicks Super Rugby Players and New Recruits
12 Randwick players are represented across the Waratahs and Rebels Super Rugby Squads, in 2021, however we especially congratulate Tom Nowlan on joining these ranks, when making his well-deserved debut for the Rebels against the Force recently in Perth.

For the Wicks this year we welcome some very well credentialed players into our playing ranks this season. Chris Eves (ex Sunwolves & Hurricanes), Michael Woods (Junior Wallabies & Brothers), Isiah Perese (Current Waratah), Zac Shepperd (Brothers), Jamie Rickward (GPS in Brisbane), Shane Connolly (Leinster in Ireland) to name but a few.

Obviously, with some form of normality resuming post the launch year of COVID (not sure quite how to describe 2020…), we have lost a few players back to various programs such as Olympic 7s, Super Rugby & overseas – particularly the US.

As a club, our key pillar is to develop our players to take advantage of these opportunities in the game, so wish them all them all the best of luck in their endeavours. However, the good news is we will see most of these boys back in Myrtle Green once these commitments finish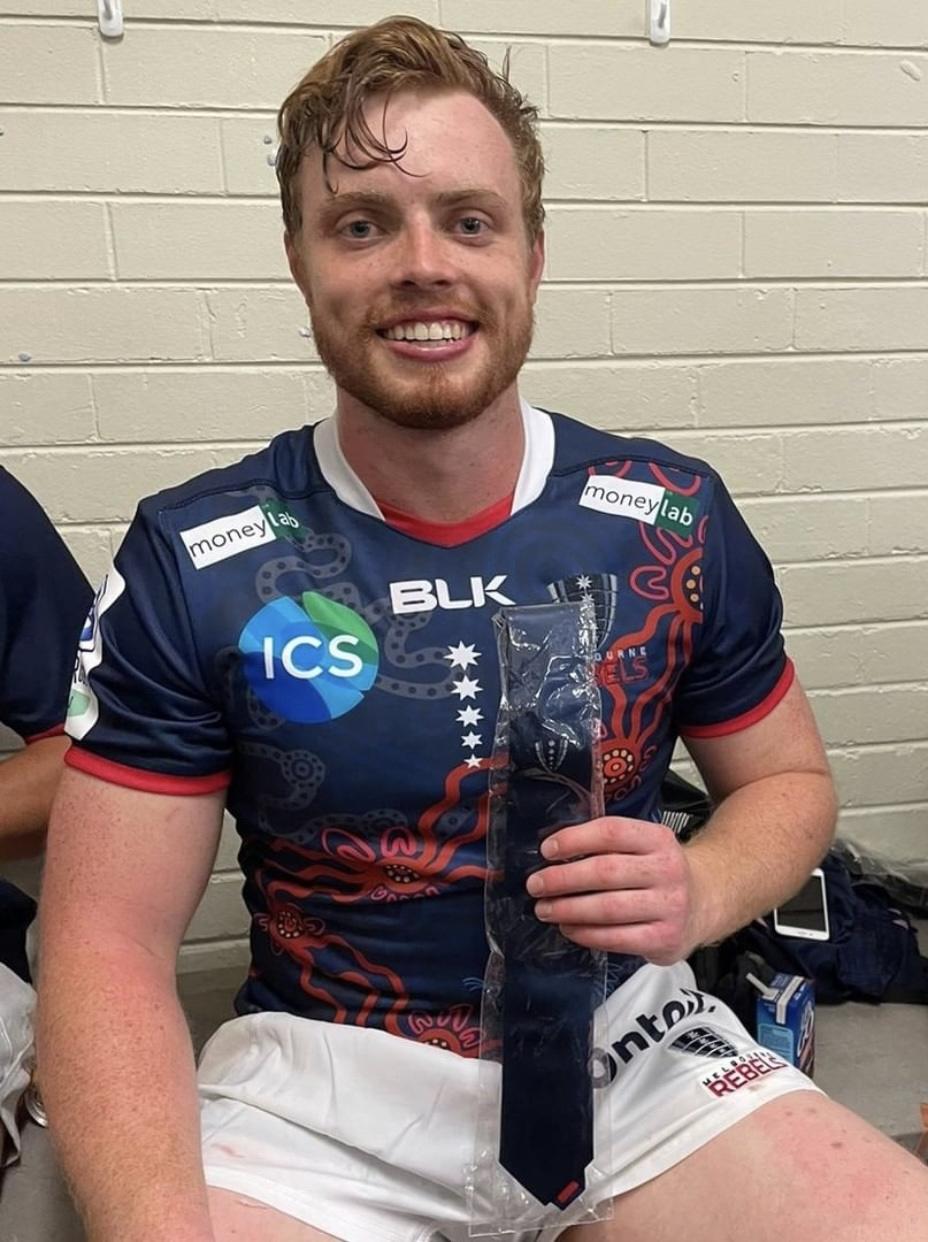 Randwick Rugby Annual Lunch Review
On Friday March 12 we were finally able to hold our highly anticipated Annual Lunch, after almost 2-year absence due to COVID.

Over 400 people attended the lunch at Dockside at Cockle Bay, which was MC'd by our club coach Morgan Turinui. Club legend Gary Ella started proceedings off with a moving Welcome to Country, followed by a stirring call to alms by our President John Tuxworth.

Morgan then interviewed our stellar line-up of special guests including Australia's leading race-horse trainer Chris Waller, rugby league legend Laurie Daley, Chairman of Rugby Australia Hamish McLennan and an impromptu intruder on stage joining them (imagine Big Brother) in the form of Wicks and Wallaby legend Owen Finnegan.

We also had a panel of our Waratahs players Will Harrison, Ben Donaldson and James Ramm sharing some insight into the tough season the Tah's are in, plus we heard from our First Grade Coach Ben McCormack on our season planning, recruitment and prospects.

This absolutely jam-packed program was finished by comedian and ventriloquist Darren Carr, who had the big crowd in raptures with his hilarious routine. Well almost everyone!

We thank all for their generosity on the day, many great prizes were donated for either raffles or auctions, so everyone dug deep to help. Plus, we thank Linden Toll and the team at Apricity Finance for their support as the luncheon's naming rights sponsor.

This lunch is the major fund raiser for our club and all proceeds raised will make a huge difference to the lives of our grade, colts, women's and junior players on and off the field.

Thanks again to everyone for attending, donating and your generous support.
Up the Wicks!
Coogee Oval Works Update
As you can see by walking or driving past and the photo below – the old Coogee Oval Grandstand is under structural siege, after enduring over 100 years in the costal elements.

Remedial works are underway, which to be totally frank is tad like putting lipstick on a pig. Like any facelift the depth of the challenge and the full scope of the problems become more obvious on the journey and this is patently the case here. Hence the delay.

Arguably, knocking it over and starting from scratch to future proof the facility would be a better outcome, but we don't own the house and it's not our call to make such investments on it for those that keep asking us.

At this stage the grandstand will be out of operation for our first two home games on April 24 vs Easts and on May 15 vs Gordon – but we are working closely with the good folks at Randwick City Council to minimise disruption to all stakeholders.

We apologise in advance for any inconvenience this may cause to spectators or limitations on crowd capacity for those matches and will keep you posted on planning around it.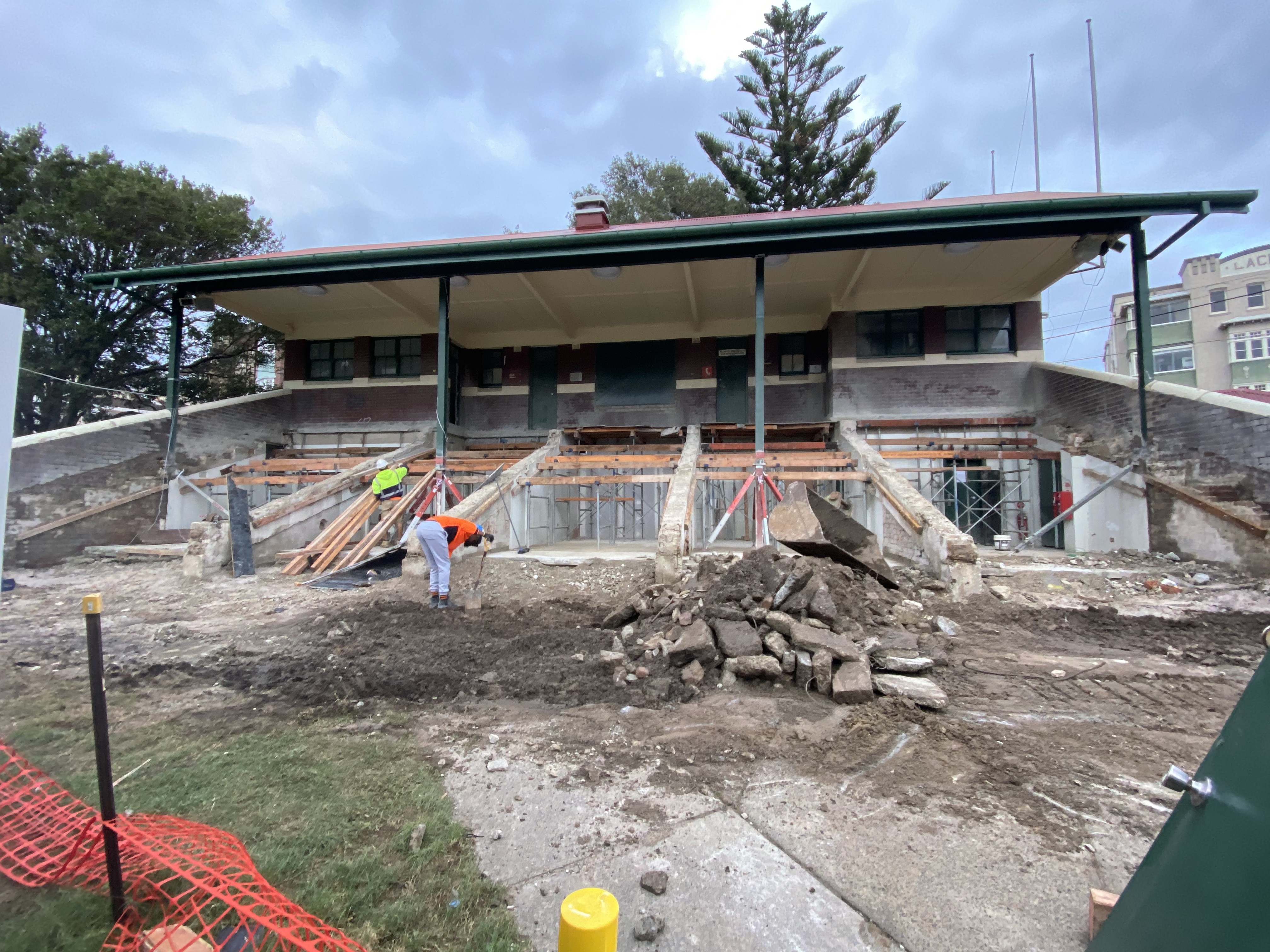 Sayle Season Tickets Selling Fast

Now there is a Sequa… Season Tickets are selling like hot cakes as we only have a limited number to sell at this stage due to current COVID crowd limitations at Coogee Oval, which have been exacerbated by delays to the grandstand works, as outlined above.

In 2021, we have two fantastic Randwick Rugby Supporters packages on offer – one to cater for the locals who want be guaranteed entry into our home games at Coogee Oval and another for those whose heart is truly Myrtle Green, but live far away from 2034!
.
The 2021 Sayle Season Ticket package includes...
Guaranteed entry to all 9 of our 2021 regular season home games at Coogee Oval –regardless of any crowd restrictions throughout the year.
Priority to pre-purchase 2 extra tickets for these games for your family & friends.
Priority to pre-purchase available tickets for any home semi-final games and other club events we stage.
A club sticker, lanyard & membership card.
15% Discount on Wicks Merchandise purchased at Coogee Oval on match days.
Special rates & package inclusions on accommodation at the Crown Plaza, Coogee.
10% Discount on purchases at Maloney's Grocer in Coogee Bay Rd.
10% Discount on dining/drinks at La Spiaggia Restaurant in Coogee Bay Rd.
All this for only $150.00 for adults, $70 for Pensioners and $40 for Kids 16 & under.

Plus, we offer our Out of Town Supporters Club for those who do not live in Sydney but love the Wicks, want to come to the odd game and generally support us.

The 2021 Out of Town Supporters Club package includes...
Guaranteed entry to 2 of our 2021 regular season home games at Coogee Oval.
Priority to pre-purchase 2 extra tickets for these games for your family & friends.
Priority to pre-purchase available tickets for any regular season and home semi-final games, plus any other club events we stage.
A club sticker, lanyard & membership card.
Free Postage on all Wicks Merchandise from our online store or a 15% discount on any available item at the ground on match days.
Plus, enjoy the generous partner discounts and offers listed above from our good friends at Crowne Plaza, Coogee, Maloney's and La Spiaggia, when you are in town.
All this for only $50.00 for Adults or $25 for Pensioners!

So, if you want to be completely guaranteed of getting in to watch the mighty Galloping Greens play at Coogee Oval this year, don't just hope to buy a ticket each week in the lottery, lock in now and order your Season Ticket ASAP today.
Get your Wicks supporters gear online now!
With less than 3 weeks to the Shute Shield season kick-off, our online store The Wick's Shop is awaiting your order for our range of 2021 season merchandise.

Here you will find all the fabulous Wick's supporter gear you need at your fingertips – from retro jerseys, jackets, hoodies, beanies, caps and a whole lot more. Umbrellas are a really good idea right now it would seem and were in high demand at Latham on Saturday!

Myrtle Green is totally in, so make sure you are decked out with all the Wicks gear to support our teams this year. The Wick's Shop is open 24/7 online, so let you fingers do the shopping today and get delivery to your door – it's that easy.

Check out all on offer at The Wick's Shop by clicking here.
Sponsors Corner
Welcome La Spiaggia and Profab Industries.
Aside from our bevy of loyal partners and sponsors we welcome aboard in 2021 – two new supporting sponsors Maurice Lombardo from La Spiaggia Restaurant in Coogee Bay, Rd and Profab Industries via their MD and well-known ex-Wicks player Greg Conacher.

La Spiaggia, has been a Coogee institution since 1993 and likes its food to look good, but prefer it to taste better. The finest and most traditional Italian cuisine is prepared, cooked and presented simply, yet there is nothing simple about the taste. Not fussy. Not fancy. Just delicious. Check out the menu by clicking here.

On the other hand, Profab Industries was founded in 1979 and is hugely successful engineering business that manufactures and erects fabricated structural metal and steel plus other metal products.

So, thanks to both Maurice and Greg for your generous support in 2021 and we look forward to having you on board for many years to come as valued partners of the Wicks.

Congratulations to Cartwright's Insurance – 50 Years Not Out!
The Cartwright family has supported Randwick Rugby for decades, starting with its patriarch Len and now his son Geoff, are our longest running and most loyal sponsor. We are extremely grateful to have a sponsor so passionate about our club.

They also recently celebrated their 50th year in the insurance business – so huge congratulations to Geoff, John and all the Cartwright crew on a fabulous achievement.

Cartwright Insurance Brokers is a leading general insurance broker based in the eastern suburbs of Sydney, providing risk management and insurance solutions across businesses of all professions throughout NSW and Australia.

To find how the Cartwright's can assist you with your insurance needs simply click here to visit their website.
Community Corner
In Memoriam
Sincere condolences from all at Randwick Rugby go out to the family and friends of the following men in our club and community, who sadly passed away recently.

Vale - Ray 'The Penguin' Tomlinson
Former Randwick player Ray Tomlinson sadly passed away in his hometown of Griffith on January 29, aged 80 years, after enduring a long battle with Dementia.

Ray was a long-serving prop and hooker who earnt a reputation as a tireless worker who refused to take a backwards step on the field. He played 276 games in Myrtle Green between 1958 to 1971, including 26 in First Grade and was a popular member of the 1966 reserve grade premiership winning side.

His twin brother Rex was also a prop and occasional flanker who played 131 club games with us, including 52 in First Grade. He played with many luminaries of that era including Ken Catchpole, Dennis Cleary and Jeffrey Sayle to name but a few and was apparently nicknamed 'penguin' due to his a tall/upright statue and having a white chest!

Until his illness, Ray still regularly attended ex-player reunions and remained a great supporter of his beloved Galloping Greens. Ray is survived by his wife Christine and his children and their partners Jody, Scott & Stephanie, Gareth & Galia and Huw & Monica. A memorial service celebrating Ray's life was held in Griffith on February 6.

Vale - Paul 'The Boss' Szabo
Sincere condolences from all at Randwick Rugby go out to the family and friends of Paul Szabo who sadly passed recently away after an extremely private battle with cancer.

Paul is the father of Daniel, who is now playing Grade for us this season. 'Szabs' is a Clovelly junior who followed the well-worn local pathway from junior rep teams and Colts.

'The Boss' as he was affectionally known leaves behind his loving wife Margaret and four children Sarah, Daniel, Zach and Elizabeth. Like Daniel, his younger brother Zach also followed a similar junior rugby journey, with Paul always there proudly cheering his son's on or volunteering to help where he could at rugby grounds far and wide.

The many tributes circulated were a true testament to the man Paul was – a straight shooter who never had a bad word about anyone, a tad quirky and who loved a good time.

RIP gentleman. God bless you both, your families and many friends.
Up the Wicks!
'The Animal's' son wins the Nutri Grain Ironman Series!
In happier news, a huge congratulations to former Wicks player and legendary character Ross 'The Animal' Day, whose even more legendary son is Ali Day - the champion ironman. Ali recently created history by winning all 6 races in the 2020/21 Nutri-Grain Ironman series – a feat never achieved before in a sport that is littered with absolute sporting gods.

He also did so after an almost 2-year layoff from serious injury – so it is the comeback of all comebacks to achieve the perfect season.

Ali can top of an absolutely incredible year by winning the holy grail of surf sports – the Open Ironman title at the 2021 Australian Surf Life Saving Championships to be held on the Sunshine Coast in April. We wish Ali all the best at Aussies in pursuit of this crown.

I know 'The Animal', who was in fine form himself at our Annual Lunch, is very proud of all his son's achievements, so congrats to the entire Day family on a remarkable sporting feat in one of the toughest sports there is.