At the 98th Randwick District Rugby Union Football Club Annual General Meeting (AGM) held at Coogee Surf Lifesaving Club last week, two absolute giants of Randwick and World Rugby, plus one of the Galloping Greens most dedicated volunteers were bestowed with Life Membership of our Football Club.

We heartily congratulate Michael Cheika, Eddie Jones and Ian Bonnette, who all received the requisite number of member votes to be awarded with this honour. Michael and Ian were both in attendance at the AGM, while Eddie who is currently coaching England, was obviously unable to be here.

Randwick DRUFC President John Tuxworth said " As a club we are blessed to have had more than our fair share of loyal and successful servants of the game. Both Eddie Jones and Michael Cheika have had highly distinguished playing and coaching careers with Randwick, winning a number of premierships and playing over 200 games each for us. Both have since have gone onto coach at the highest levels of the game for the Wallabies and a host of other nations. Both readily credit their time at Randwick as a key part of their success, which has really enhanced our global reputation as a club even further."

"An ex-player in the 70s, Ian Bonnette has been an outstanding Board member, administrator and volunteer. In his second stint as our Club Treasurer, over the past 8 years his leadership and diligence has created an enduring financial legacy for the club, which has proved to be absolutely vital in minimising the business impact of COVID on us." Tuxworth concluded.

A summary of each men's contributions to Randwick Rugby and the game is as follows:
Michael Cheika
Michael 'Cheik' Cheika was a product of Marcellin College, Randwick and an uncompromising No 8 and back-rower. He was a fierce competitor and outstanding clubman who played a total of 286 club games from 1986 until 2000, including 212 First Grade games and in 5 premiership winning teams. He also played in the famous match against the All Blacks at Coogee Oval in 1988.

Michael then went overseas, playing in Italy and France before returning to Randwick to begin a decorated coaching career, which saw him coach our 2004 First Grade side to win the Shute Shield. In 2005 he moved to leading Irish club Leinster and in 2009 they won the Heineken Cup in Europe. After then coaching Stade Francais in Paris for 3 seasons, he returned home in 2013 as head coach of the NSW Waratahs and guided them to win their only Super Rugby championship in 2014.

In 2014 he was appointed as coach of the Wallabies, taking them to a World Cup Final in 2015 and remained in the role until after their 2019 World Cup defeat. In 2020 he was assistant coach of Argentina for the Tri-Nation series, where they beat the All Blacks for the first time in their history.

A clearly emotional 'Cheik' in his address to members said "Where ever I played or coached in the world I was always a Randwick person first and foremost. I love the integrity and the accountability of this club and the way we play the game. It's was a dream for me as a kid who grew up in Coogee Bay Rd, to play and coach at a place I revered. To be honoured as Life Member in this club with its incredible history and legendary players is an amazing honour which I am truly humbled by."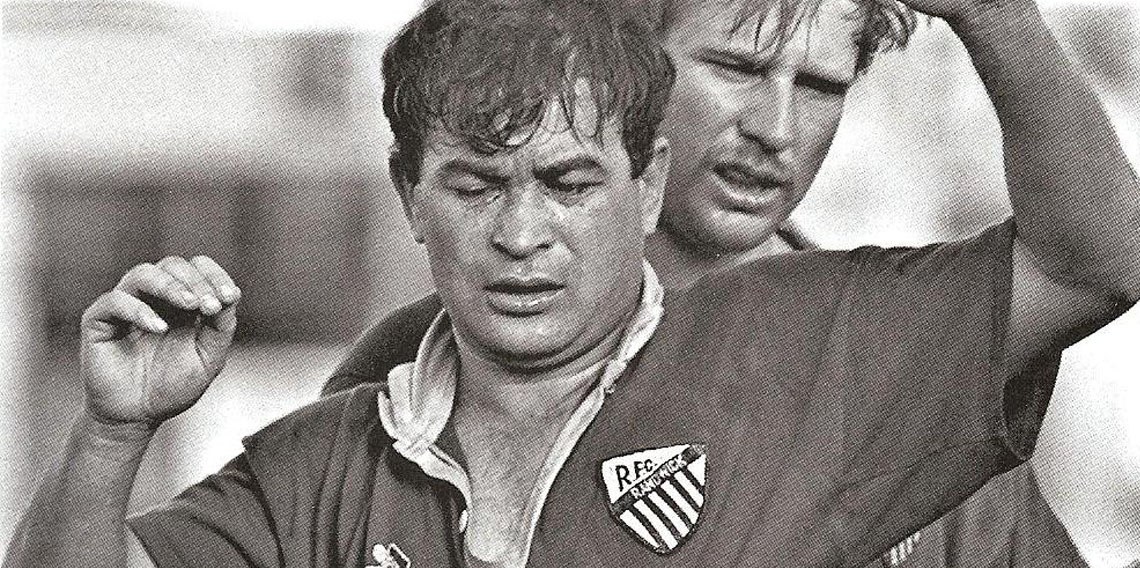 Eddie Jones
Eddie 'Beaver' Jones came to us from our renowned Matraville High nursery and was a courageous and busy hooker who played 210 Club games for Randwick from 1981 to 1991, including 147 in First Grade. He played in 5 First Grade premiership winning sides and 1 in Second Grade. In total he appeared in 9 Grand Finals for the Galloping Greens. Along with his old sparring partner 'Cheik' he also played in the famous All Blacks game.

Eddie's road to becoming one of the best coaches in world rugby began in 1994 when he coached our Second-Grade team to a premiership, before becoming a professional coach in Japan. In 1998 he took over the ACT Brumbies and they won the Super Rugby title in 2001, becoming the first non-Kiwi team to achieve that feat. In 2001 he was also appointed coach of the Wallabies culminating in a World Cup Final appearance in 2003. In 2007 he assisted South Africa when they won the World Cup and in 2012 he became Japan's coach, who in 2015 famously beat South Africa in a huge upset in the World Cup.

In 2015 he became England's head coach and enjoyed a fabulous period of success before taking them to the 2019 World Cup Final. He remains in that position today.

'Beaver' said simply "As a Randwick man through through, it is the greatest acknowledgment you can receive. It is a fantastic honour and I am very proud."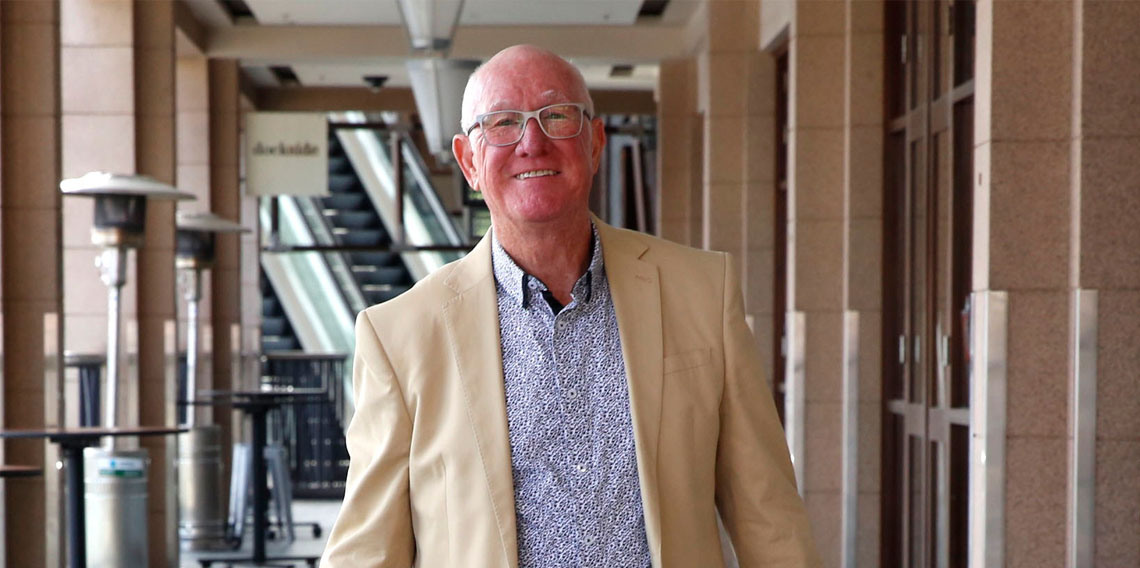 Ian Bonnette
Ian played 25 games for the club in 1970, including 3 in First Grade before injury ended his playing career prematurely. However, it is what he has done off the field for Randwick Rugby, where his impact has been the most profound.

Now serving in his 10th year as Treasurer of the club, Ian has provided strong financial guidance and business acumen which has enabled ongoing financial success and security. As an accomplished administrator he readily contributes to club strategy, leads the way in solving issues and addressing opportunities. On match days he plays an active role in ensuring all off-field logistics operate smoothly and has been one of our hardest working volunteers. He is a man of absolute integrity who has made a major contribution to our club's success from behind the scenes.

A humble Ian told the AGM audience "Compared with the extraordinary feats and careers of Eddie and Michael, I felt uncomfortable in even being nominated and now to receive such an honour with them. However, I am incredibly proud to be recognised in this way by a club that I love so much."

Once again on behalf of all at Randwick DRUFC we thank all 3 men for their immense contributions to this famous club and congratulate them on this richly deserved honour of Life Membership.