Randwick Rugby Life Membership Announcement
Thursday December 15th

At the 100th Randwick District Rugby Union Football Club Annual General Meeting (AGM) held at the Crowne Plaza, Coogee Beach last night, some of the all-time greats of both Randwick and World Rugby, plus two of the Galloping Greens most dedicated volunteers were bestowed with Life Membership of our Football Club.

We heartily congratulate Gary Ella, Glen Ella, Mark Ella, Ray Jennings and John Mison who all received the requisite number of member votes to be awarded with this honour. Everyone aside from Mark, were in attendance at Crowne Plaza to accept this honour, whilst Mark was in the Northern Territory and unfortunately was an apology.

Randwick DRUFC President John Tuxworth said "As a club we feel privileged to have produced some of the greatest players in world rugby. The Ella Brothers certainly fall firmly into that category coming from humble beginnings growing up at La Perouse, going to our renowned Matraville High nursery then scaling the heights of the game. They helped define one of the most successful eras in our history ."

"Mark Ella is arguably one of the greatest players in both our club and in the history of rugby, while both Glen and Gary Ella have been outstanding players for our club, state and country, they also went on to successfully coach at Randwick from juniors, grade and right through to higher representative levels."

"All three of the Ella's have played over 100 First Grade games in Myrtle Green and won multiple premierships, playing an exhilarating brand of football that had Coogee Oval packed every weekend. Randwick has always had a strong connection with the Indigenous community and the Ella's were trailblazers in ensuring that Aboriginal players were given real opportunities in the game"

"They each credit their years at Randwick as a key part of their successes, and have enhanced our global reputation as a club even further."

" On the other hand, Ray Jennings and John Mison have had long association with us as volunteers, with loyal service spanning decades." Tuxworth added.

"Ray has been a player, premiership winning lower grade coach and a volunteer across many fronts, spanning over 35 years"

John was as an outstanding manager of our First Grade team, in our golden era during the 1970-90's period. He was a true leader of men and was highly respected by every player and coach that he was involved with. In the 13 years he was the manager, 11 times we won the Shute Shield!

"I'm proud that we can celebrate the deeds of the all-time greats of the game like Mark, Glen & Gary, but equally and to finally recognise others who have given their heart and soul to us behind the scenes like Ray and John, that have contributed to our success." Tuxworth concluded.

A high-level summary of each of men's contributions to Randwick Rugby follows.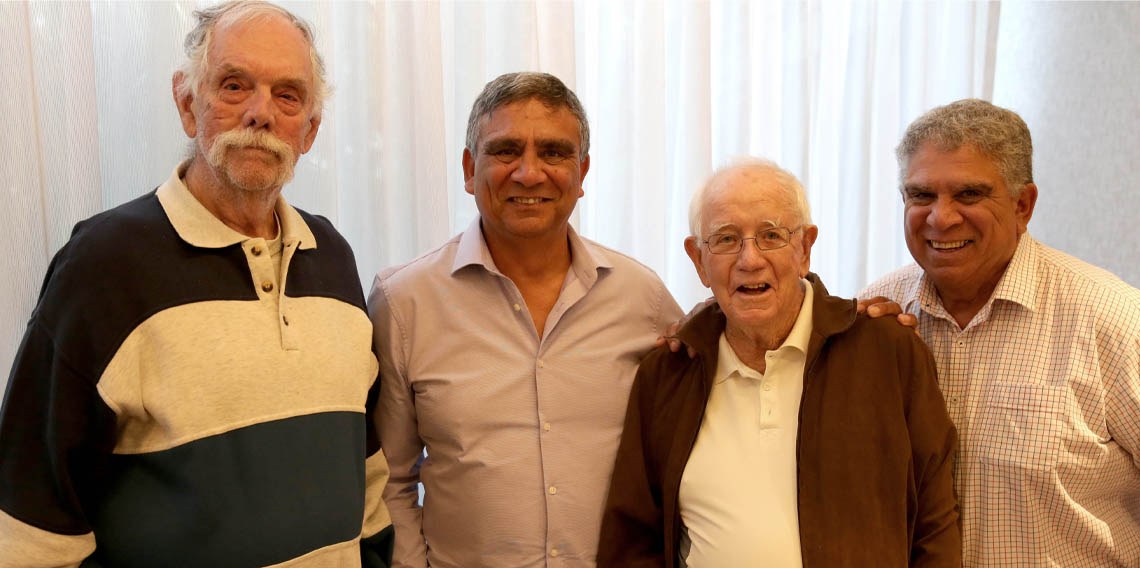 Gary Ella

Gary was a brilliant Outside Centre who played 145 Club Games for Randwick from 1978 to 1991, including 123 in First Grade. He scored a total of 225 Points for the club, with 55 tries and 2 goals.

Gary played in 6 First Grade Premiership winning sides from his 7 Grand Finals appearances for us, with his only defeat coming in the 1983 decider.

At representative level he was capped 6 times for Australia making his debut against NZ in Christchurch in 1982. At state level he played 25 matches for NSW. Sadly, his rep playing career was punctuated by a serious knee injury and its ongoing effects on him.

Bob Dwyer described him as the epitome of perfection as an Outside Centre, and if he was to write a textbook of that position, he would use Gary Ella as the model describing him as the maestro.

He also coached at Randwick as both the Club and First Grade Coach. He was assistant coach of the Waratahs and has also coached both NSW and Australian U19 teams.

Gary has never forgotten his roots at Randwick and often comes to training to help with coaching or with his brother Glen regularly on the BBQ and also makes himself available for many of our events. He fondly remembers being on the hessian duty crew on match days and also coaching junior teams at the Clovelly Eagles.

He is still heavily involved in the planning and execution of our Indigenous Round and has been a prominent advocate of improving the lot of Indigenous Australians.

A very proud Gary said " I am thrilled to be recognised in this way. After watching the ABC match of the day as a kid with my mates at La Perouse there was nowhere else, I wanted to play. It's been an incredible journey and I'm honoured to share it with my brothers, Miso, who was my only ever team manager and Ray who has done so much at the coalface"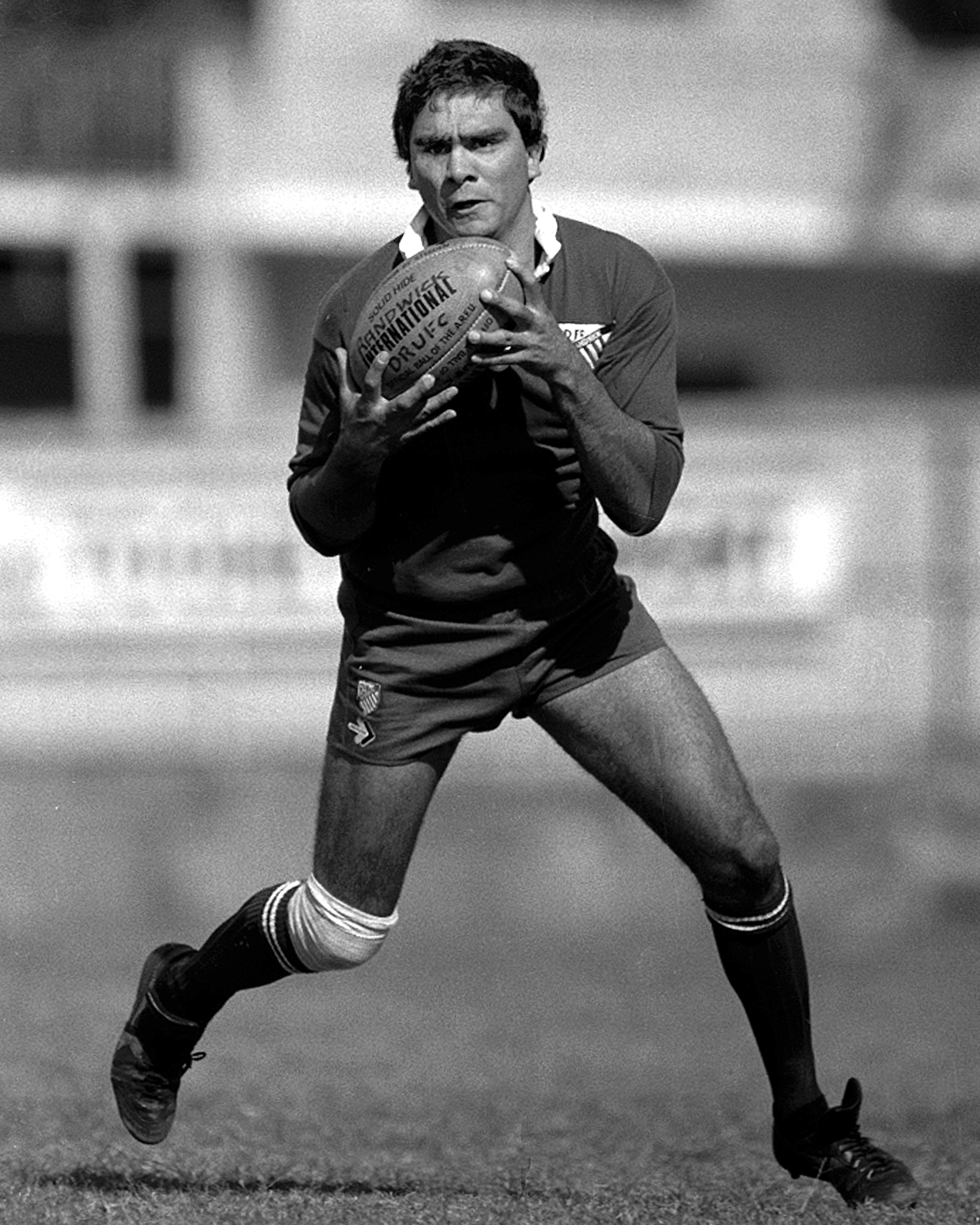 Glen Ella

Glen was a dazzling fullback who in total played 147 Club Games for Randwick from 1978 to 1991, including 134 in First Grade. He was also equally adept playing at 10 and at Inside Centre during his Wicks career and scored a total of 299 Points for the club, with 46 tries and 46 goals.

He played in 8 First Grade premiership winning sides from his 10 Grand Finals appearances for us with his only defeats coming in the 1983 & 85 deciders.

At representative level he was capped 4 times for Australia making his debut against Scotland in Brisbane in 1982. At state level he played 25 matches for NSW.

Glen was also a talented 7's player and represented Australia for 8 consecutive years from 1979-1986 and went onto successfully coach in that area of the game at international level.

Bob Dwyer described Glen as probably the most naturally gifted of the brothers with a smooth silky running style and the ability to change pace and direction effortlessly. His incursion into the backline with his brothers were timed to perfection and often resulted in brilliant tries.

Glen also coached at Randwick serving us as both the Club and First Grade Coach. At representative level he was assistant coach of the Wallabies in 1995 and has also coached across the globe in England, Canada and Fiji. Along with the Australian 7s team as outlined above.

Like Gary, Glen has never forgotten his roots at Randwick and often comes to training to help with coaching or regularly helps on the BBQ or at events and coached junior teams.

The ever-cheeky Glen simply told the meeting " It's about time I got recognised for making my two brothers look so good here!" which had everyone in stitches.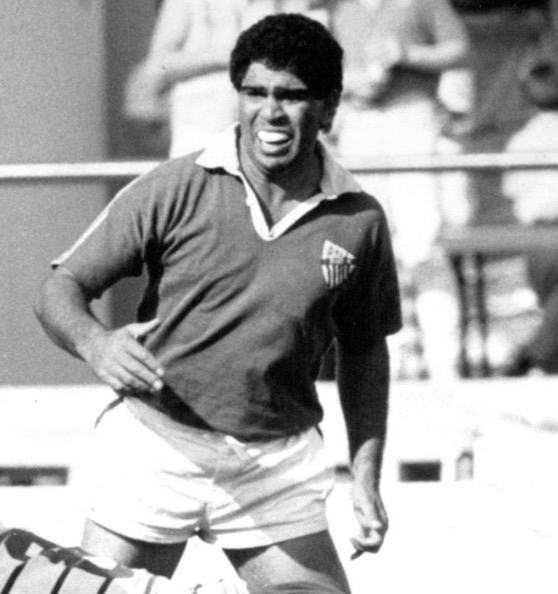 Mark Ella

Mark is certainly Randwick's and arguably Australian Rugby's greatest flyhalf, who in total played 112 Club Games for the Galloping Greens from 1978 to 1991, including 110 in First Grade. He scored a total of 477 Points, via 37 tries, 43 goals and 71 penalty goals.

He prematurely retired in 1984 at the age of 25, before making a comeback to play club rugby again with us in 1989 and 1990.

He played in 8 First Grade premiership winning sides and appeared in 9 Grand Finals for us with his only defeat coming in the 1983 decider. He was our First Grade Captain in 1980, 83 & 84 and also won the Ron Don Trophy for Most Improved Player in 1980 and the Wally Meagher Trophy as Outstanding Clubman in 1984.

At international level Mark was capped 25 times for Australia making his debut against NZ in Sydney in 1982. He also captained his country in 10 tests between 1982-83, becoming the first Indigenous Australian to captain a national sports team.

He famously scored a try in each test on the 1984 Grand Slam winning tour of the UK and Ireland, cementing his legendary status.

At state level he played 25 matches for NSW and was also an Australian 7's rep for 6 consecutive years from 1979-1984.

Many of the best-known names in both Australian & World Rugby have described Mark as the greatest to have played the game or referred to him as a genius – such was his impact on the game. All of his achievements have reflected enormous credit on Randwick Rugby on an unprecedented scale.

Through his brother Gary he passed on a message to say "That he apologised he couldn't be here in person, but he was very proud to be made a Life Member and to pass on his gratitude to the club for the great honour."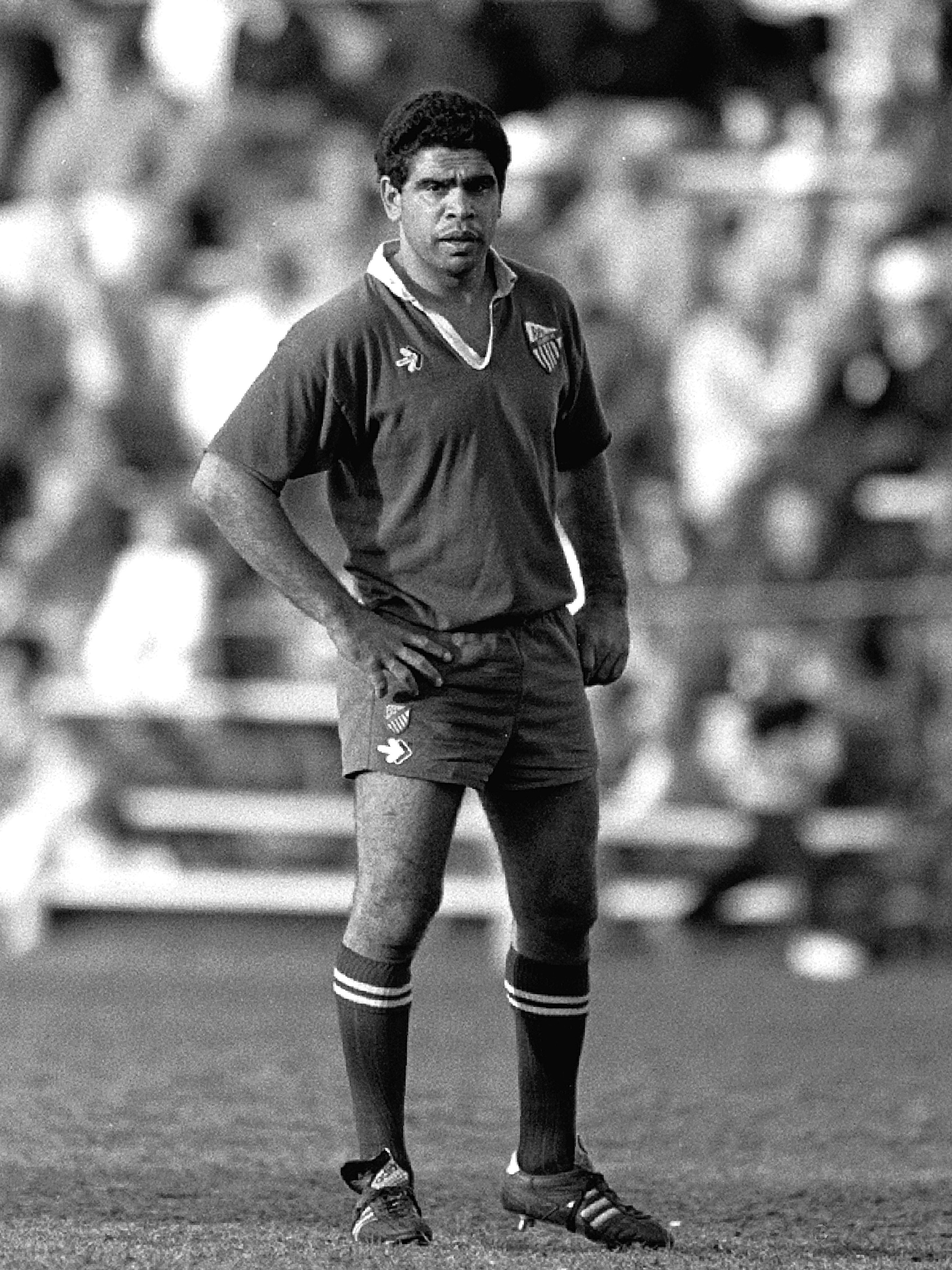 Ray Jennings

Ray's vast contribution to our club has been as a player, coach, manager and multiple other forms of voluntary service covering almost 4 decades. Plus, he has encouraged many others to volunteer for the club and mentored them during this time.

Ray played well over 100 games for the club in his 13 years on the field, coached in lower grades for 12 years, in which he delivered 5 Grade Premiership wins. He also spent 12 years as the Club Statistician and on the Annual Report Committee - which he still fulfils today and at one stage was the Club Photographer for over 6 years.

It is obvious from this record of service, that Ray has always been willing to lend a hand when and where it was needed, or by just doing many of the thankless tasks in the background, that not many others are prepared to do.

He has demonstrably shown his loyalty by sharing with us the most precious of resources - his time - across 35 years and we are delighted to recognise that last night by awarding him Life Membership of the club, he has served so well.

A proud Ray said " I love the club and being involved in it. In all my time I can honestly say I never met a bad person here; it's a great honour and I'm delighted."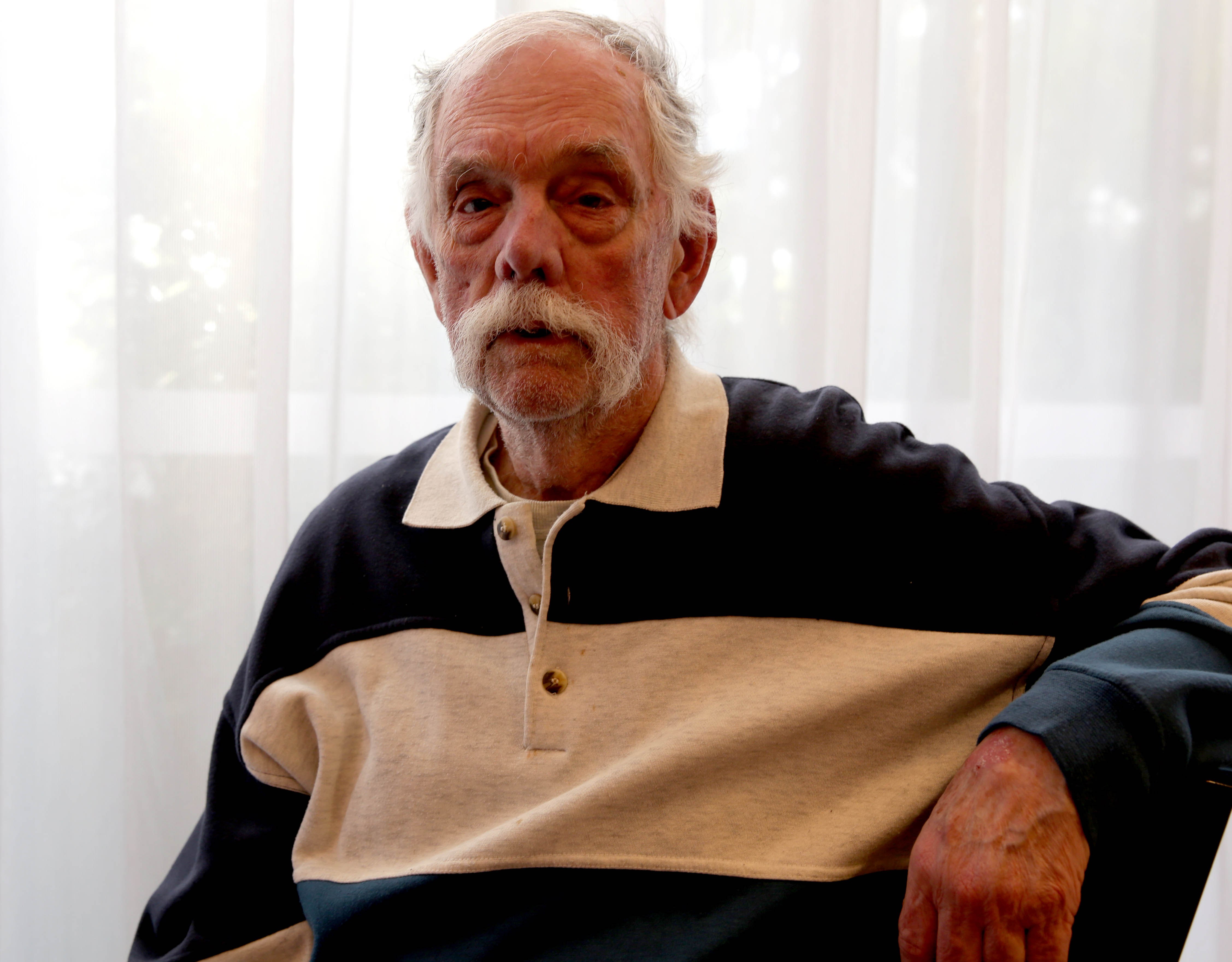 John 'Miso' Mison

Likewise, John has had a long-term association with Randwick Rugby as highly respected volunteer across many areas, with his loyal service spanning over 25 years.

John spent 13 years as the 1st Grade Team Manager, which yielded 11 Shute Shield wins and was also on the Club Management Committee for over a decade. He regularly performed multiple roles across the club during this time and was also the touring manager for the Club's 1973 England & Wales Tour.

John has made a significant contribution for a sustained period and in arguably the most successful era in the club's history.

John has been a lifetime supporter of the club, who has barely missed a match at Coogee Oval in the past 30 years. There is no doubting his passion for the club and has given it fantastic service on many fronts, which we are thrilled to recognise with Life Membership.

A reflective John supported by his sons and grandson said " At 91, I thought such an honour like this might have passed me by, but I am humbled to be remembered and receive it for my services. I loved every minute of it!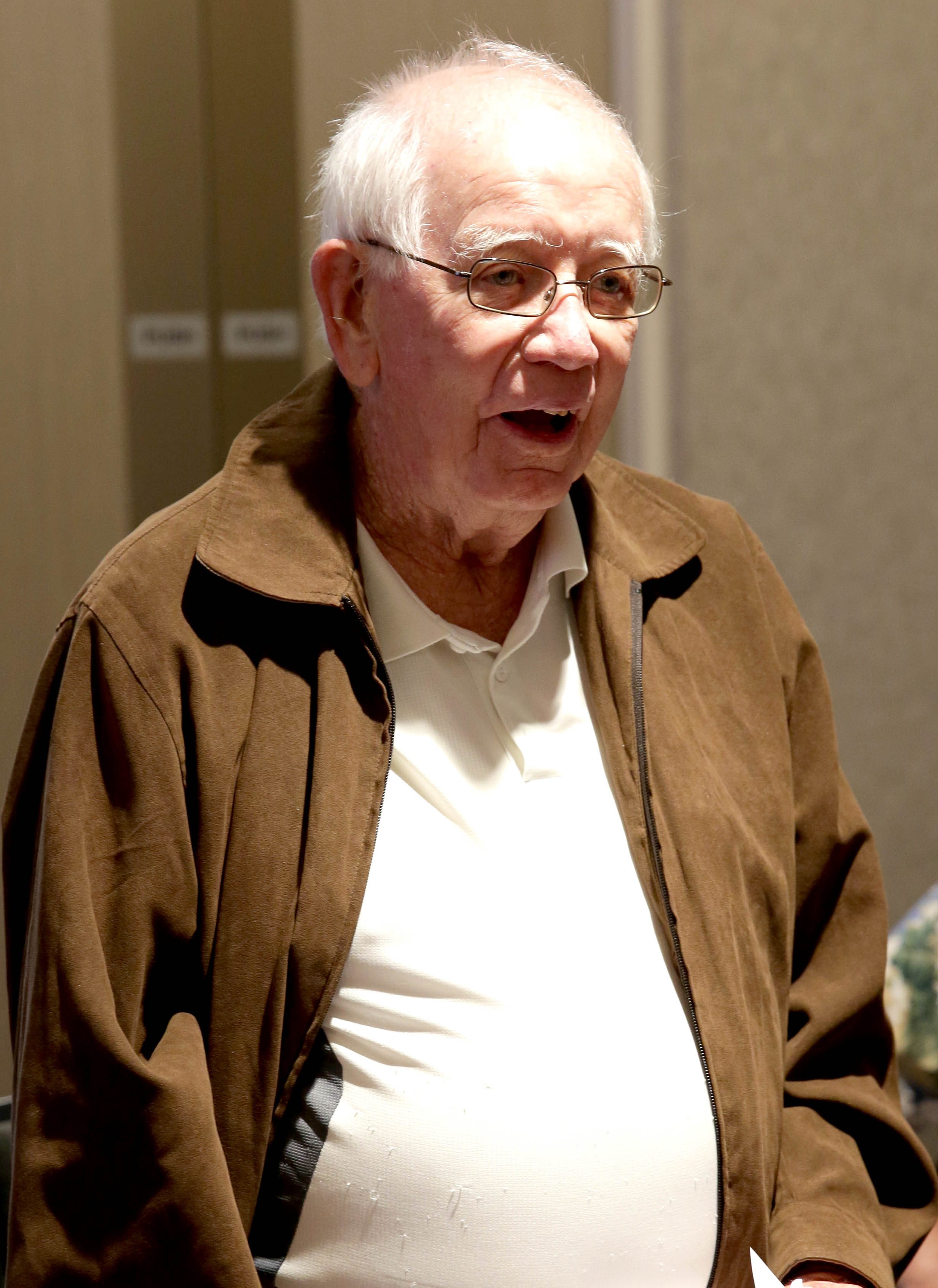 On behalf of all at Randwick DRUFC we thank all these men for their immense contributions to this famous club and congratulate them on this richly deserved honour of Life Membership.