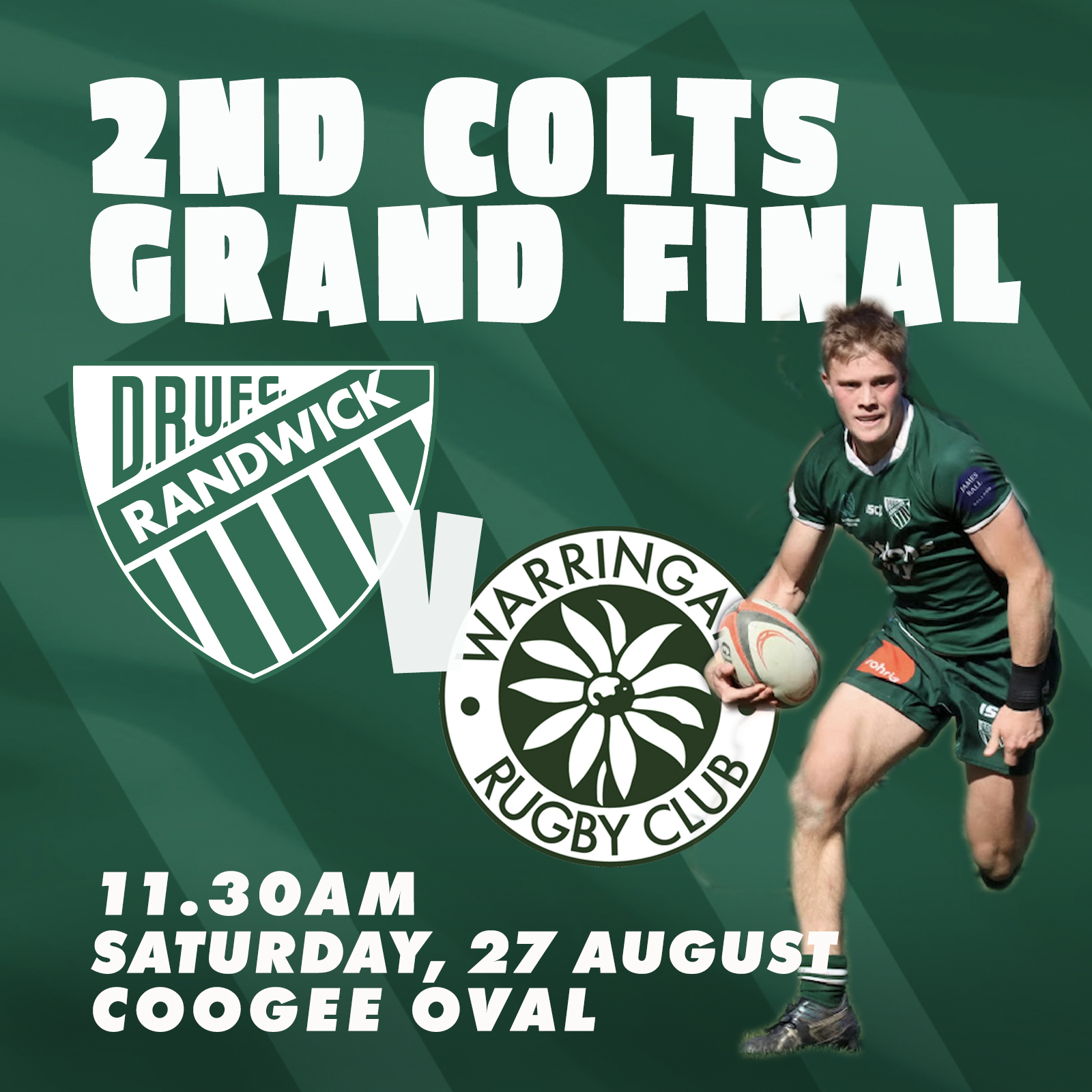 2022 2ND COLTS GRAND FINAL PREVIEW & TEAM LIST
Announcing our 2nd Colts Grand Finalists who will run out against Warringah at 11.30am at Coogee Oval. This marks the 3rd grand final appearance for 2nds colts in the past 5 years.
2nds Colts finished the regular season in 4th place winning 12 competition games as well as earning 12 bonus points. Coached by Stu Donaldson, Deon Smith and Phil Byrne, the boys have hit form at the right time of the year winning their past 5 games.
The team has recorded a number of impressive victories this season including a come from behind win against Sydney University at Latham Park and a gutsy 27-23 triumph over Easts on Coogee Oval.
In great signs for the club, 12 out of the 23 boys in the grand final squad are local juniors with many graduating from the 2021 Under 18s Randwick State Championship winning side and the Randwick Junior Academy run by Stu Donaldson.
The side is led by captain Hugh Johnson at halfback and vice-captain Xavier Houston in the second row. Of special note, brothers Ben and Alex Elder will run out together in the final to form a formidable back row as well as father/son, coach/player duo Deon and Reeve Smith. Outside centre Pat Gooley was the sides top try scorer with 8 tries in the grade this year.
2nds Colts produced the club's most impressive performance in the first week of finals with a 43-13 victory over Manly. Randwick ran in 7 tries to 2 down at Coogee Oval which included a 100m stunner from Luke Hennessy and Zac McConnell.
This set up a preliminary final against Sydney University at Uni last weekend. In a captains knock for the ages, Hugh Johnson led the young Randwick side into the grand final through a hat-trick of tries while sharp shooter Harley Taylor contributed 9 points from the kicking tee.
We wish 2nd Colts all the best in their grand final this Saturday!