Randwick hang on in Third Grade Final to claim The Henderson Shield in 2023
After an early 8.00am departure from Latham on the team bus, Leichhardt Oval looked an absolute treat for the boys to play on when we arrived there to clap on 4th Grade.
Due to the timings of the game, we were fortunate to be able to watch them put on an absolute clinic to open the day with a convincing win over Manly. Congratulations to 4th Grade on an absolute stellar season capping it off with a win. It was our turn next.
The communication to the boys was the same message we discussed each week. Win the contact, play direct first, play the footy we have trained all year, and earn your points. We have had an incredible season - let's cap it off with a Premiership.
The goal for us as a coaching unit was for the players to drive the teams' success. A quick mention to the coaches this year, Backs coach, Jon Delaney and Forwards Coach, Tom Wallace. What a pleasure it has been all year to be a part of this team with you both and this year wouldn't have been possible without you - even if Tommy needs work on his radio comms.

From the outset, we knew this would be a grind. Eastwood has come into this game having not dropped a game since our draw with them in Round 9. We had to be at our best. Big game player Conor Barry opened our account with a huge carry we knew he provided and crossed the line early. Henrik Anthony dotted down shortly after.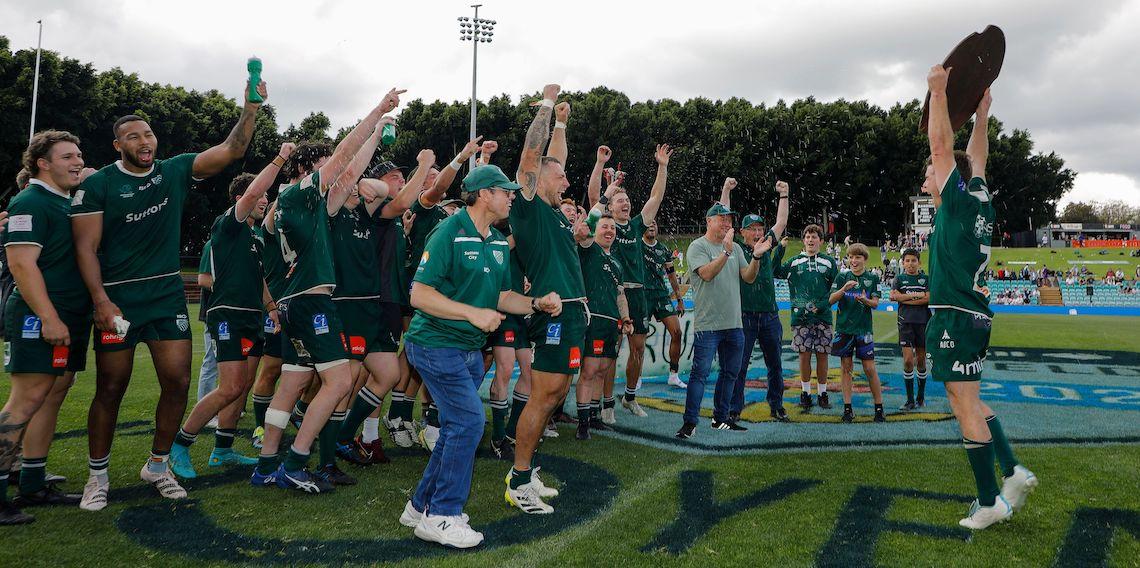 We knew our discipline needed to be good but it wasn't - Eastwood took advantage of that and through their hard work, was awarded with a maul try. Another penalty and yellow to us resulted in Eastwood crossing again for their second. At half-time it was close but the messaging was very simple - don't die wondering.
We flew out of the blocks again early with Dom Moretti crossing in the corner and ever-dependable skipper, Sam Connor powering over to cross again. Conor Barry scoring a second try after a barnstorming run on an edge put us out to 33-21. We knew Eastwood wouldn't go away and momentum was behind them. They scored a miracle try against the run of play taking the score to 33-28 with two and a half minutes to go. Despite some anxious moments we held firm and when they knocked the ball on after the bell and the game was over. We win and deservedly become premiers.
Commiserations to Eastwood for an outstanding season. What a battle it was.
To our team, an incredible year topped off with a win - I couldn't be prouder of you all. Special mention should go to Matt Dutaillis, Dean Begetis, Nathan Watts, Will McDonald, Ethan Cusick, Lachie Anderson, and Rique Miln who while played in 4th grade on Saturday were pivotal to our success in the year gone by.
Our leader Sam Connor, is an outstanding bloke and captain, playing every minute of every game this year. The boys look up to you and are also a little scared of you skinning them alive for incorrect decisions. You held me accountable on lots of occasions and the team and I are the better for it.
Also, a huge congratulations to 1st Grade, a premiership 20 years in waiting. What a day to be a Wick. Up the Wicks!

Randwick 33
BARRY, Conor - Try (2)
CONNOR, Sam - Try

ANTHONY, Henrik - Try
MORETTI, Dom - Try

ORCHARD, Alfred - Conversions (4)
Eastwood 28

Article written by Rob Hoyles - 3rd Grade Coach