Son-of-a-gun Christian Poidevin has shone for Randwick, delivering the famous club a 17-15 victory over Norths in the 100th Shute Shield Final.
Poidevin, the son of legendary Wallaby Simon, came off the bench and forced at least five turnovers in the final 30 minutes to halt the momentum of a fast-finishing Norths and secure the title.

He was joined in kind by flyhalf Andrew Deegan, delivering a perfect audition for any Super clubs in need of an experienced ten.
Deegan, who played for Japanese third-division side Kurita Water Gush Akishima, contributed 12 points, including a try late in the first half, and controlled the game via the boot to guide the 'Wicks home.
It caps off an incredible first season in charge for Stephen Hoiles, returning to where it all began to win Randwick's first title since the backrower hoisted it himself in 2004.
"It was a tense second half. I don't think we could've been any worse in attack but the defence summarised the whole season," he said.

"Nervous as you can be, they're emotions you don't really experience that often but it's all worth it to see these scenes and the club back where they were, it makes me enormously proud."
Randwick started strong and was rewarded in the tenth minute when Irish import Cormac Daly powered over for the opener.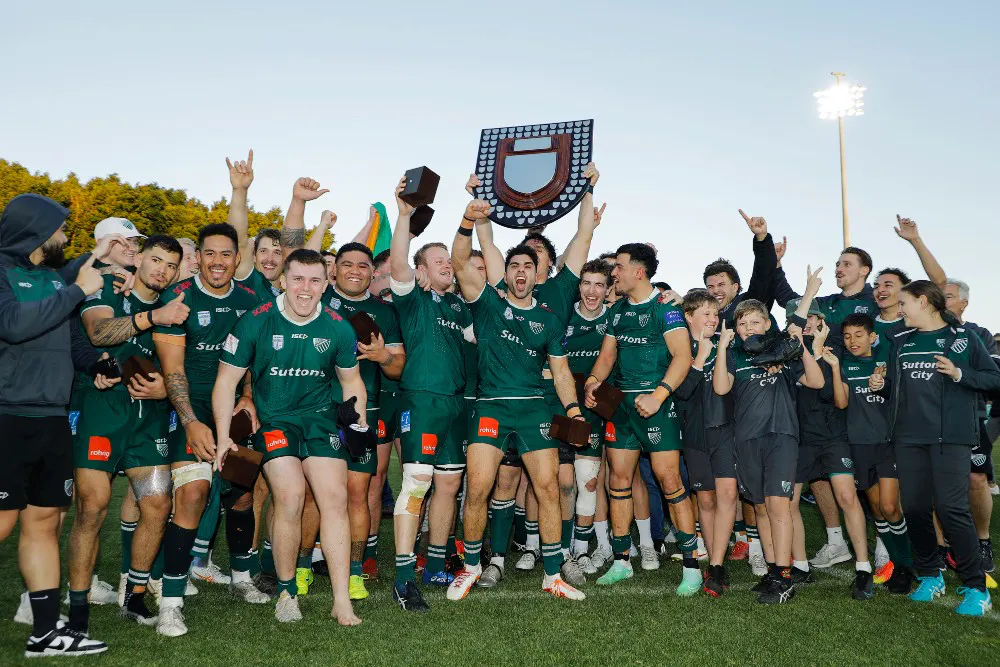 In a battle of the two best defensive teams in Shute Shield, opportunities were limited in the opening 30 minutes before the games opened up late in the half as Norths attacked the Randwick line.
On two occasions, they looked certain to score, with a great cover tackle from flanker Tom Silk putting Junior Wallaby Henry O'Donnell into touch followed by hooker James Morgan being held up two minutes later.
From the resulting goal-line drop out, a thumping tackle from scrum half Conor Tupai allowed Randwick a rare opportunity for running Rugby through Brumbies development star Matias Jensen, setting up Deegan to spin and dart over for the 17-3 lead into the break.
However, the minor premiers were never going to go away easily and some timely replacements provided the much-needed spark.
It allowed Luke Gersekowski to dive over at the back of the rolling maul just after the break, with Nathan Russell's high-flying effort putting O'Donnell into space, who had just enough pace to touch down and reduce the margin to two.
With Norths flying home, up stepped Poidevin.
He forced two turnovers at the breakdown and then broke up a promising half break from O'Donnell.
Norths had a chance to win the game late with a kickable penalty with eight minutes to go, only for Jude Gibbs' effort to sail to the right.
As Norths threw everything at the Randwick defence, Poidevin was once again there to scoop up the loose ball with two minutes to go as they survived one last attacking raid before securing the competition.
"It was scary but I'm happy with how we held out," Poidevin said after the game,
"We talk about having so much good depth to come on. We didn't score a lot of tries but we held on there late and get some crucial turnovers to win that game.
"It's a tough one but that's where finals are won.
Article courtesy of RUGBY.com.au