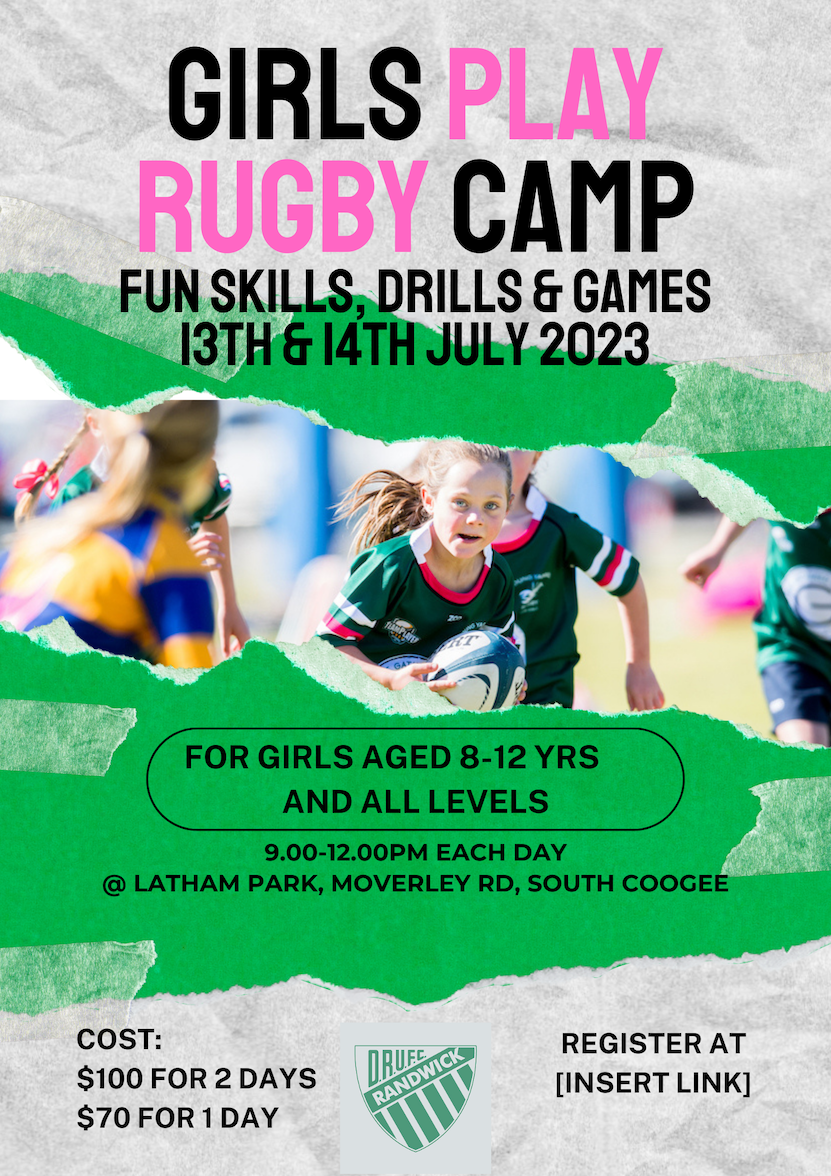 GIRLS PLAY RUGBY CAMP

This coming July School Holiday, Randwick Rugby Club will be hosting a GIRLS PLAY RUGBY CAMP at Latham Park, South Coogee.
The perfect time to let your kids be active, burn off some energy and learning the game they play in heaven from the best in the business.
The camp is for GIRLS aged 8 years to 12 years of all SKILL LEVELS.
Randwick Rugby are offering TWO DAYS in July: Thursday 13 July and Friday 14 July.
The Holiday camp will be coached by top coaching staff within both the Randwick Junior Academy and Senior programs and will be held at LATHAM PARK, Moverly Road, South Coogee from 9 am to 12 pm each day.
If you do not already have a Holiday Camp Training Shirt, you will need to purchase one.
The camp will encourage and develop all skill levels in the core skills of the game through fun drills, tasks and games.
All participants will receive a Drink Bottle upon arrival on Day 1.
There will be a Q&A Session with current Randwick 1st Grade and Waratah Players.
Morning Tea provided.
Option 1 - 2 Days - $100.00 or
Option 2 - 1 Day - $70.00***
Training Shirts: $20.00
*** Recommend attending both days of the Camp, the skills that are coached on Day 1 are built on during Day 2 in game play situations.