It was only a couple of years ago that the Argentinian Rugby Team, en route to play the All Blacks in New Zealand, asked Randwick to assist them in their preparation by having a semi-opposed training run at Latham Park. It may have been naïve of anyone not to consider that Mario Ledesma – then Wallabies Scrum Coach – may have had some influence on Argentina's decision.
Mario Ledesma – now Head Coach for Argentina – has been very open about his love for Coogee, where he made his home whilst in Australia and indeed, he found a real affinity with Randwick Rugby Club.
This year, whilst planning the Pumas' final preparation before heading into RWC 19 in Japan, Mario invited Randwick to play the Pumas at Coogee Oval. This was an offer too good to refuse and the Wicks enthusiastically agreed.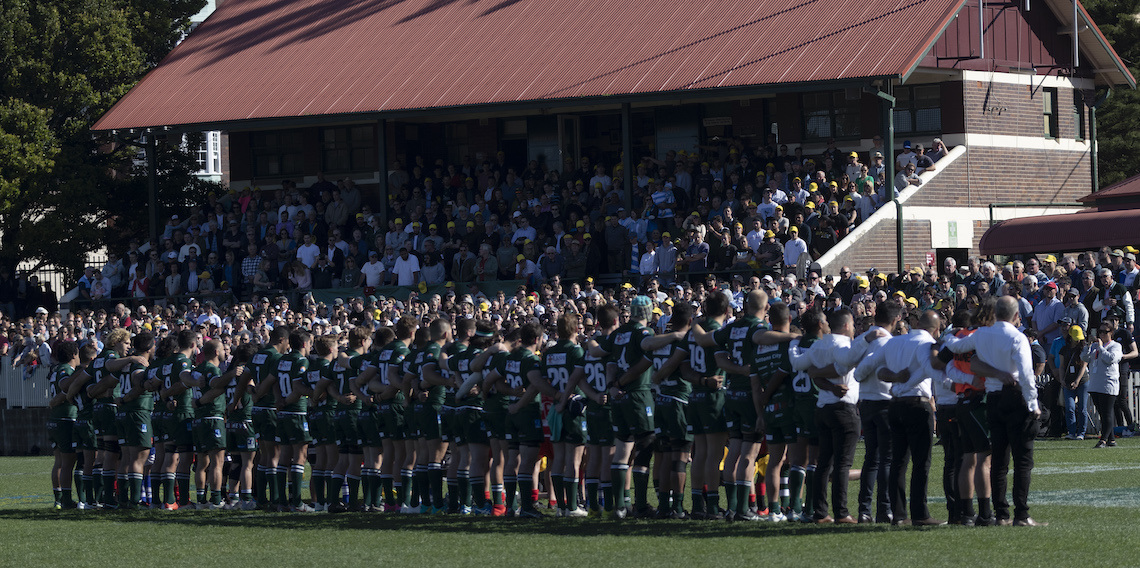 After the Argentinians went through their final paces before the historic match, the Wicks put their finishing touches on some plays at their captain's run at Coogee Oval. Mario Ledesma oversaw part of this run having brought down his own players, tight head prop Enrique Pieretto and hooker Santiago Socino who would don a myrtle green jersey for the day. The purpose of this was two fold; firstly to give the two players extra game time before their first World cup game and partly due to safety at scrum time.
In front of a crowd of more than 5,000 supporters, Randwick held their own and it was 20 minutes into the game before the Pumas scored. Despite the Pumas being physically bigger than their younger Randwick opponents, the Wicks made the Pumas work hard for their points and were prepared to run the ball when given the opportunity.
The two stand out players for Randwick were No. 8 Kyle Harris and Winger Josh Gordon who broke the Puma's defensive line on numerous occasions.
Hooker David Vea after the game said, "It was a great day and an absolutely surreal experience to be fortunate enough to play a part in, not only as an individual but as a playing group. Windows of opportunities come and go and this one was the slightest and smallest, that'll ever come around. It's truly a once in a life time opportunity. The build up on the day itself was electric as the day drew closer and as the occasion drew closer I think that I was the most nervous I have ever been for a game of rugby. Though when the whistle went all the nerves went and it was an enjoyable experience to be able to play and throw yourself at these quality players. To describe the game it was incredible, and what a day Coogee Oval packed with supporters of both teams. Loved every bit about the whole day."
Argentina 74 Randwick 0