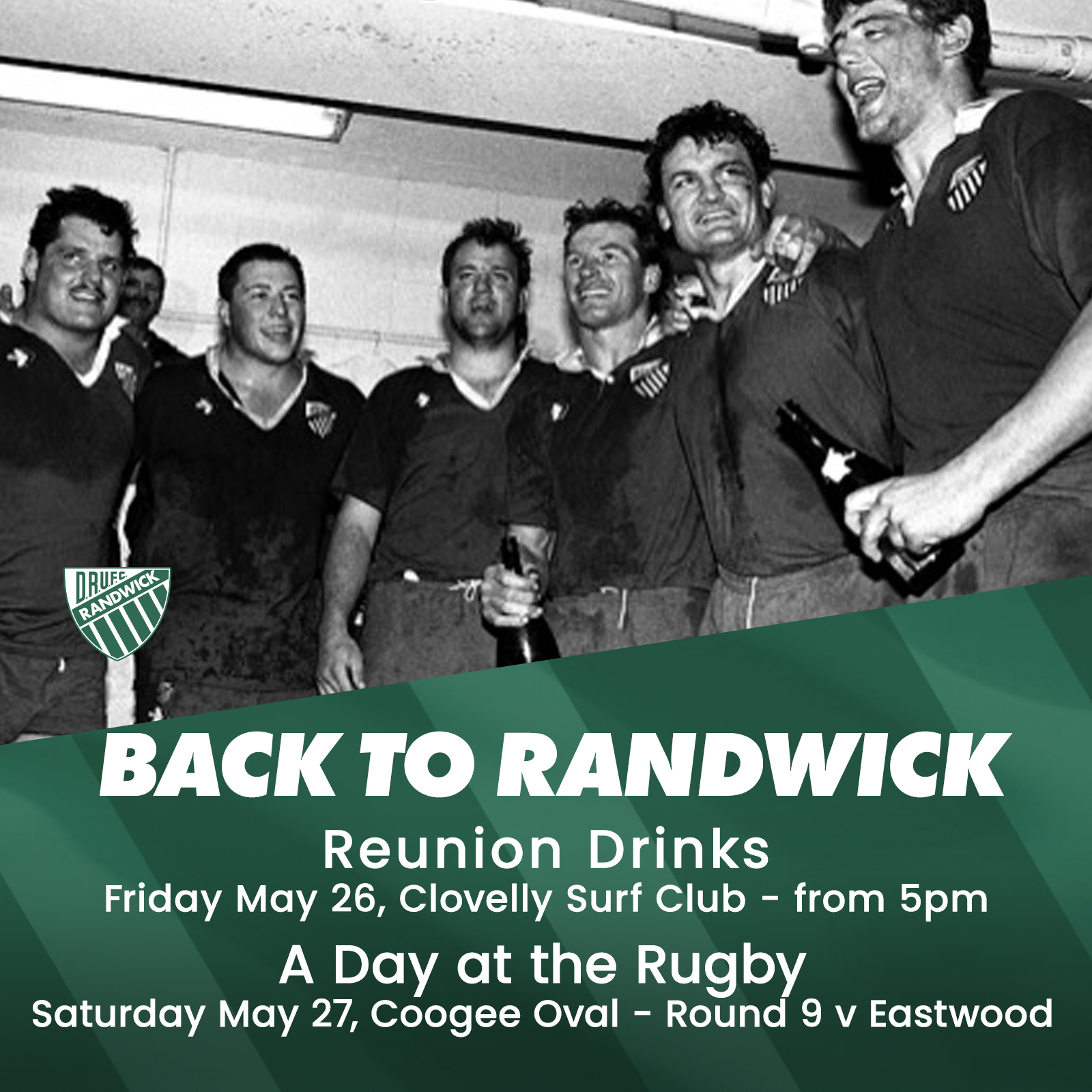 BACK TO RANDWICK DAY / EX-PLAYERS REUNION

All ex-Wicks players, coaches and officials please lock this in your diary - Back to Randwick Day will be held on Round 9 vs Eastwood on May 27 at Coogee Oval.

But why only make it a day, when you can make it a Wicks weekend, so we are again holding a casual reunion on the Friday evening prior from 5pm for ex-players, coaches & officials at the spectacular Coogee Surf Club.

The Back to Randwick Weekend Ticket is $60.00 and includes:
• The Reunion: Friday, May 26 from 5pm-10pm at Clovelly Surf Club. Includes dinner, entertainment and a few drinks.
• The Footy: Saturday, May 27 from 1.30pm Wicks vs Eastwood at Coogee Oval. Includes a ground entry ticket and a special reserved area
• Post-Match Festivities at Coogee Legion Club – invite to have a beer with the players, coaches and old mates.

If you are a 2023 Season Ticket Holder of some sort Sayle Season, Out of Town or Life Member, then the Weekend Ticket price is $50.00.

There are obviously restrictions on how many people can go to the reunion at Clovelly Surf Club on Friday night and we can only cater for 150 people - so its first in best dressed.

To get your ticket simply click here to get it online.

Up the Wicks!