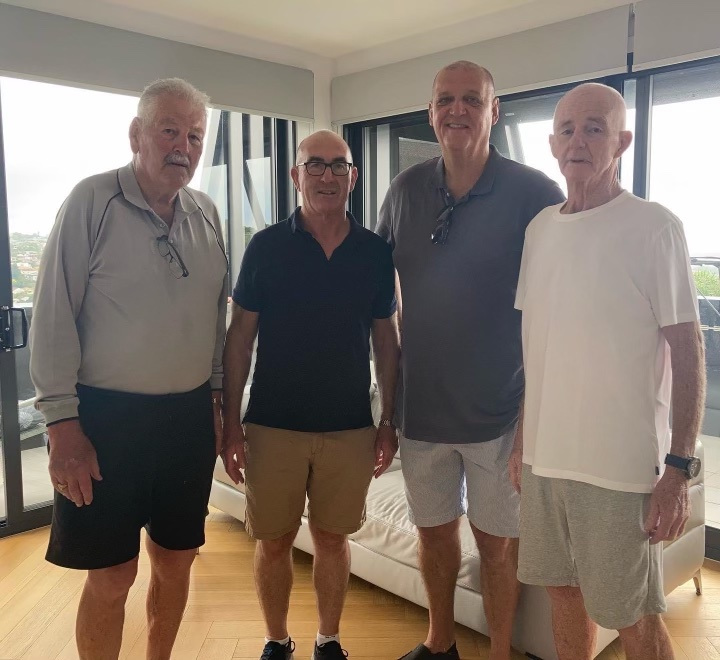 Allan 'Norls' Norley - Funeral Details
The details for Allan's funeral service and a tribute to his amazing life are as follows:
Date: Thursday, July 7th
Time: 2pm
Where: St Andrews Catholic Church, Prince Edward St, Malabar.
The funeral service will also be live-streamed for those unable to attend, so
CLICK HERE
to watch it
A wake will then follow at the Coogee Surf Lifesaving Club.
RIP Norls.
Again we send our love and best wishes to Cynthia, Sarah, Elizabeth, Jane, his extended family and many friends across all walks.
UTW
Vale - Allan 'Norls" Norley

It's with great sadness, that Randwick DRUFC advises of the passing today of a Wicks legend and one of our great players Allan 'Norls' Norley, after a long and courageous battle with Pancreatic Cancer aged 76.

In all, Allan played 210 grade games for Randwick Rugby between 1964-75, scored 51 tries and kicked 2 Goals for a total of 171 points for the Galloping Greens. He also played 131 First Grade games for us and was captain from 1973-75

He played in 6 First Grade Premiership winning sides in 1965 -67, 1971, and in 73 & 74 which he captained. He also played in the 2nd Grade Premiership winning team in 1966.

'Norls' was one of the best locks or number 8's to play for the club and week after week, he was consistently the first forward to get to the breakdown and get his head over the ball. Why he was never selected for higher representative honours remained a mystery to many students of the game at the time.

Club and Australian Rugby Legend Bob Dwyer said of his old team mate...

"It's a hugely sad day for Randwick Rugby. 'Norls' certainly was never short on courage or determination, so it must have been a very tough assignment if he couldn't beat it. Life can be incredibly cruel.

He was always tremendously fit and a tough and talented player - tough and talented enough so for our then club coach, Bob Outterside, to make him first-grade captain in an era of great players and numerous Wallabies. He will go down in our history as one of the very best players and captains to don the Myrtle Green" Dwyer concluded.

As with many of his generation, the link between rugby and the surf club was strong, with Allan being a member of Coogee Surf Club for over 60 years and an excellent surf sports competitor in his day. He could be found early most mornings down at the surf club training, swimming or walking with his group of mates.

'Norls' lived most of his adult live in South Coogee in Liguria St, plus owned and operated the Bronte Cellars Bottleshop in MacPherson St for many years. He was a loving family man and remained a passionate Wicks man until the end.

On behalf of all at Randwick Rugby, we extend our deepest sympathy to Allan's wife Cynthia, his 3 daughters, Sarah, Elizabeth and Jane plus his 8 grandchildren, his extended family and mountain of friends across rugby, the surf club and local community.

Service details to celebrate a wonderful life and one of nature's true gentleman, will be advised in due course.

RIP Norls. God bless you, your family and many friends. Up the Wicks!