I hope you are well. It's been a little while, so apologies for the slight delay in reaching out. I actually had a stint in Newsletter Writers Anonymous after punching about 30 yarns this year and needed to replenish my writing mojo in the very short window at my disposal.

It might be the offseason at Randwick Rugby, but much has been going on behind the scenes as preparations for the 2023 season accelerate – with season reviews, coaching appointments, player recruitment, sponsorship engagement, events and commercial planning all well advanced. We have AGM's (see the notice following), sponsors functions and all sort of things happening in the next few weeks to build momentum.

The preseason is already underway with big numbers in attendance, with our new First Grade Coach Steve Holies leading the charge and new players, both men and women of the species are warmly welcome to join in the fun. Our world-renowned Randwick Junior Academy also kicked off under the maestro Stu Donaldson, with a cast of thousands again participating or voluntarily coaching - all from our local community.

We even won a rugby title on Saturday, with your Galloping Greens becoming for the 2nd consecutive season, the Aqua Rugby World Champions (as our boys like to refer to it as..). Must have been all that experience on the wet tracks this year coming to the fore over at Manly Wharf. Read all about the day in Chef de Mission Wilko's report.

We have already seen the 2023 Shute Shield Season Draw circulated by Sydney Rugby Union– the early timing of which even surprised us – particularly when I was on holidays at the time. My wife was thrilled when the phone started ringing off the hook up at Port Stephens when this occurred and all the issues inevitably come to the surface. We take on the Rats in Round 1 away, then our first home game at Coogee is in Round 3 and it's a blockbuster against Norths on April 15.

We have also confirmed the date for 2023 Randwick Rugby Annual Lunch to be held on Friday, March 17 at Cockle Bay – so save that date in your calendar. It was a cracker last year, plus, our special guest at it, ironman extraordinaire Ali Day recently won his 8thCoolangatta Gold - so bravo Ali. Watch this space for more details but for now lock it in.

Mel from marketing has lots of great gift ideas for your Christmas shopping at the Wicks Shop - with new ranges and supplies of our very cool supporter gear just arriving and already selling well. We will also release our 2023 Season Ticket Packages next week in time to be added into the Christmas stockings of all Wicks die-hards in your life.

There is also lots happening on rugby fields far-away, with many of our boys doing exceptionally well on the international stage, either as part of the Wallabies Spring Tour(Kells, Dono & Ned) or in the Aussie Men's 7s squad (Moz & Hutch) winning the iconic Hong Kong 7's tournament for the first time in 34 years.

Plus, some of our best and brightest Colts and Juniors also starred as part of the victorious NSW Under 19's (Colts - Charlie, Hayden & Aaron) and NSW Under 16 (Warriors - Ollie, Luca & Tom) teams at the National Championship Finals last Sunday with both taking down Queensland in the respective Grand Finals. Well done one and all. Also on another front, young Wicks Junior Klayton Thorn has signed a full contract for the ACT Brumbies – which is also well deserved!

So, to be honest this concept of an offseason, for mine is just a figment of everyone's bloody imagination. For all this and more…read on…and on and on……

Up the Wicks!

Regards
Mark

Mark Harrison
General Manager
Randwick DRUFC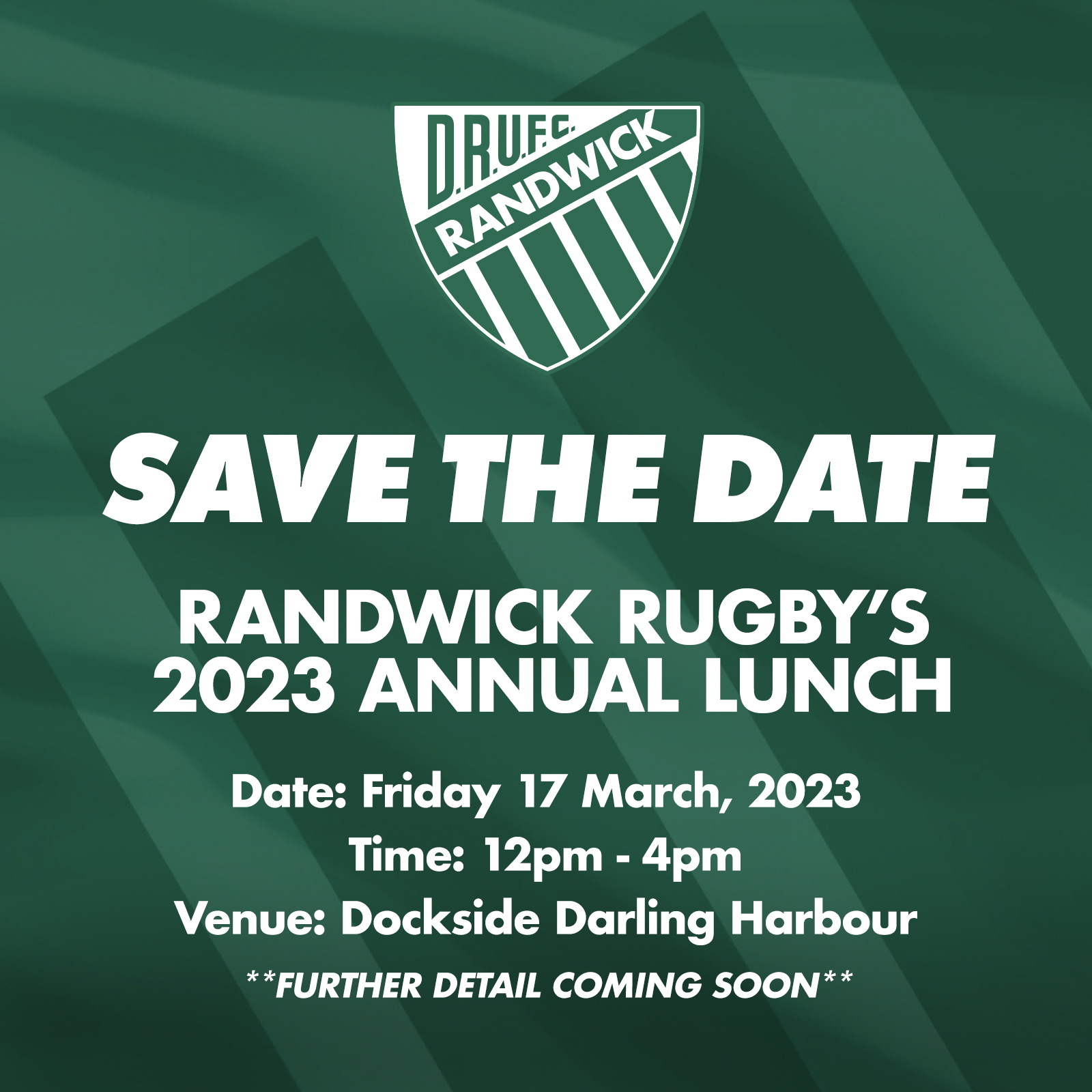 2023 SHUTE SHIELD DRAW
As shown below, the 2023 Charter Hall Shute Shield Competition will kick-off on April 1, with 12 clubs again vying for the holy grail of club rugby.
It comprises 18 Competition Rounds & reverts back to 6 team/3-week final series.
Our first two rounds are away, firstly against Warringah (April 1) and then the Hunter Wildfires up in Newcastle (April 7 on Good Friday).
We return to Coogee Oval for Round 3 against Norths (April 16) and then the Round 4 Anzac Weekend blockbuster vs Easts (April 22).
In Round 5 we tackle Sydney Uni (April 30) over at Uni.
Whilst it's certainly looks to be a very challenging April, you have to beat them all at some point, so we may as well strike early.

With these dates now clear, we are currently finalising our proposed events and activities calendar around it i.e. Back to Randwick, Ladies, Indigenous, Juniors, Surf Club Days etc. which we will be able to share with you next week.

Our 2023 Season Ticket package offerings will be also be released next week, so please watch this space and our web/social channels for full details.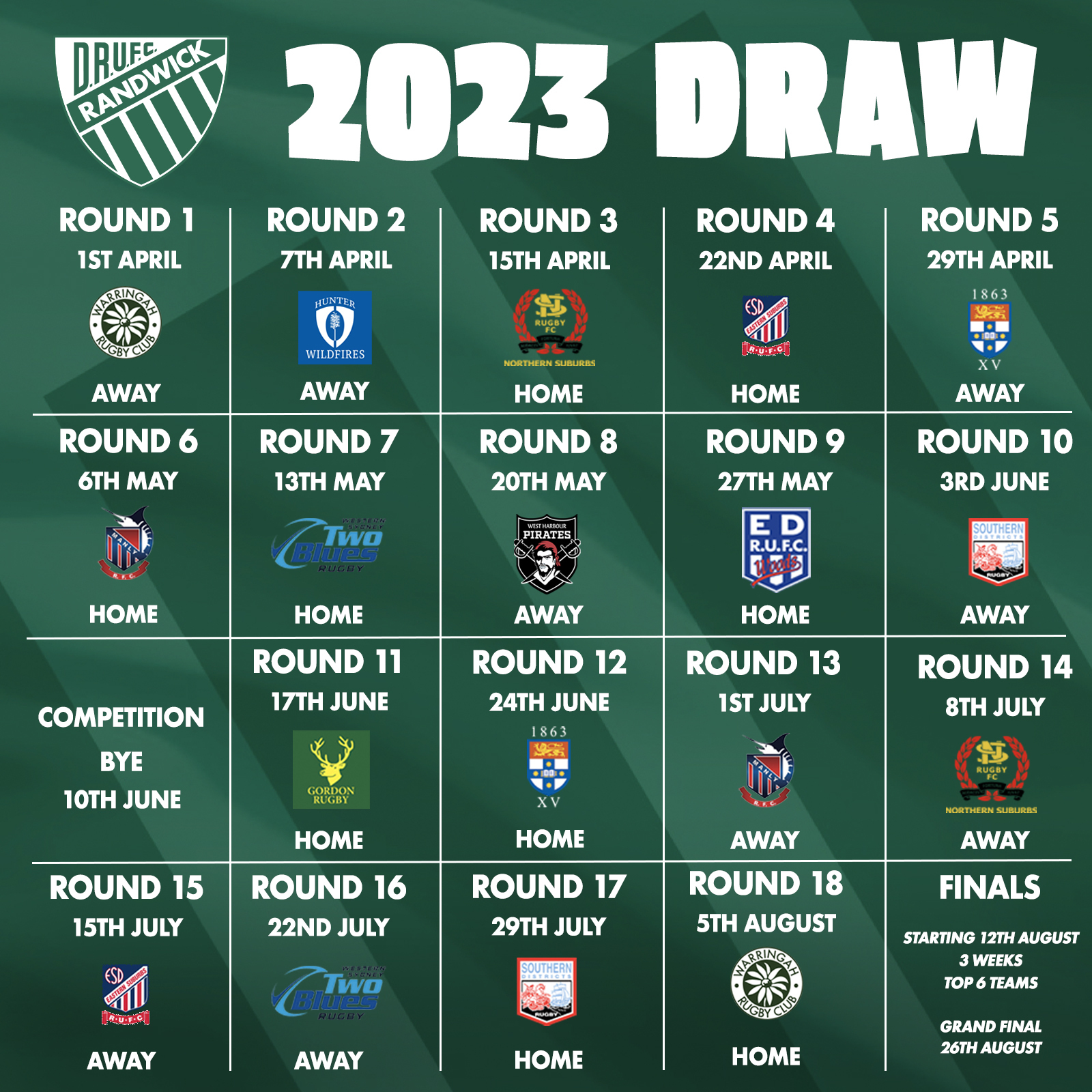 2023 PRE-SEASON TRAINING IS UNDERWAY
Whilst it only felt like yesterday that we finished the 2022 season with 3 teams in Grand Finals at Coogee Oval, our Grade, Colts and Women's players are back training at Latham Park this week for a 5-week block prior to Christmas.

If you would like to join us details are below.

Who: Grade, Colts & Women - anyone who wants to play senior rugby with us.
Where: Latham Park, Moverley Rd South Coogee.
Date: Every Tuesday & Thursday until December 15 until we break for Christmas.
Time: From 6.15pm.

From my vantage point, everyone looked to be really excited to be back doing endless burpees and relentless sprint shuttle runs. It looked like absolute fun to me watching them sweat it out!

Following the Christmas break training will resume in the New Year w/c January 10. Any updates to this plan will be posted on our club website and via social channels.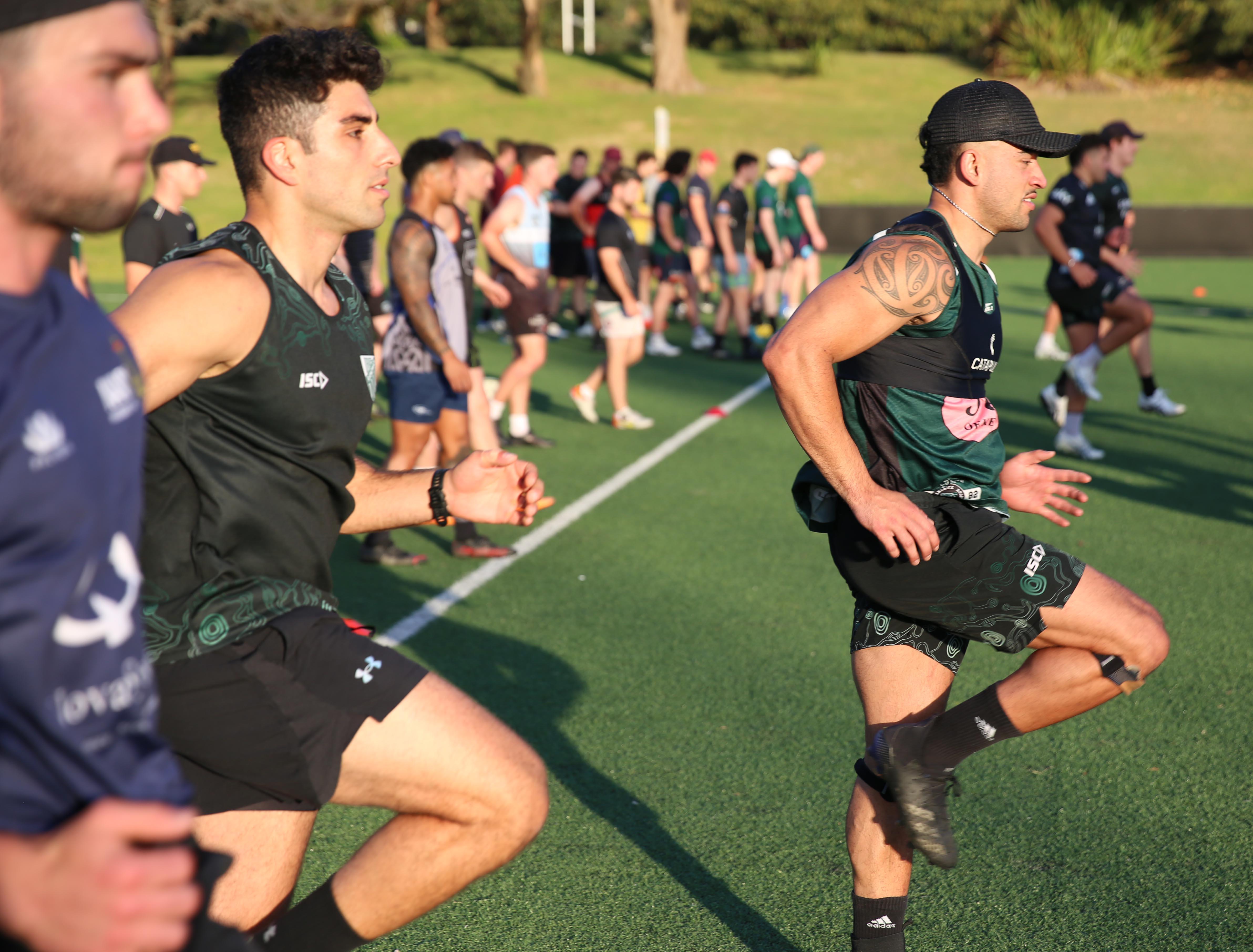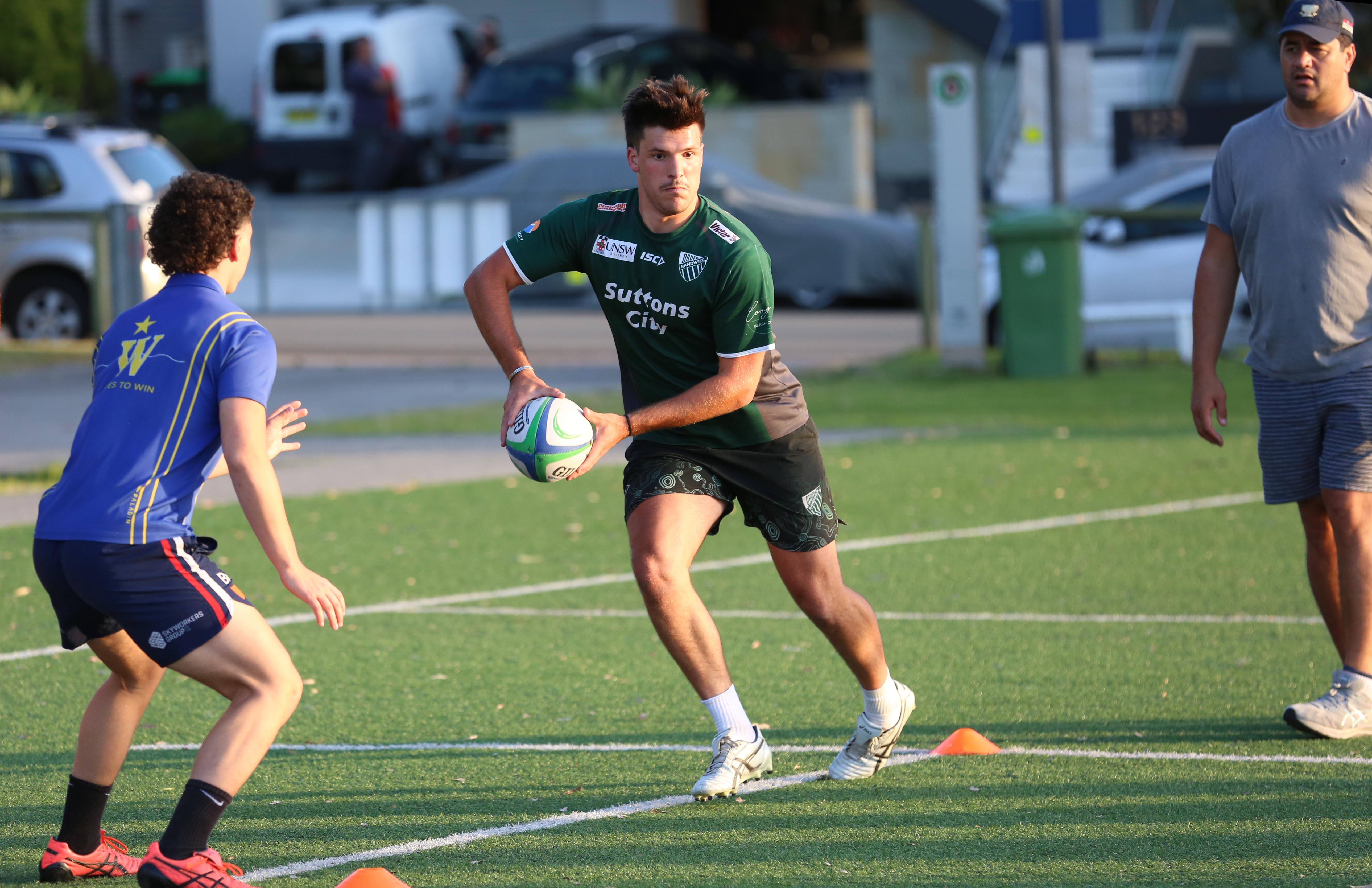 PLAYERS WANTED - MEN & WOMEN

Obviously, the key ingredient of a rugby club is having players and each year we need to replenish our stocks to remain competitive.

We have many quality players returning after a successful 2022 season, but also invite any new folks in grade, colts and women interested in playing for us to reach out and have a crack with the preseason underway.

Whether you want to play 1st Grade, do the early shift in 4s like old mate Pat Phibbs did in 2022, or importantly display your Magic with our girls, we have a solution for players of different levels, sexes, shapes and sizes.

If you want to have a go, please let us know by emailing our club coach Morgan Turinui at office@randwickrugby.com.au
OUR JUNIOR ACADEMY KICKS OFF!
Speaking of Randwick successes on the big stage, many at some point in the last decade or so, have spent time honing their skills at our Randwick Junior Academy over summer.

So, it was great that without any COVID restrictions for the time in 2 years, that our brilliantJunior Academy could kick-off last Wednesday at Latham Park, with over 350 boys and girls and over 40 volunteer coaches stepping out for the first session of its 12th year.

On Saturday all the kids were all storming Coogee Beach and up the famous South Coogee steps. With Stu on a mercy dash to Florence to watch Ben debut against Italy our new Junior President Adam Baker took the reins to run the show. Well done on your appointment Adam and good luck in the role – another great ex-wick man stepping up at the coalface.

We even had new the First Grade Coach taking our grade and colts players to North Coogee for hill sprints – so there was an absolute sea of myrtle green last Saturday at Coogee. As the late great Jeffrey Leonard Sayle would say watching it all unfold from his vantage point in the sky…. "Beautiful"!

We look forward to seeing all these kids develop their rugby and life skills in this amazing pathway over the summer period.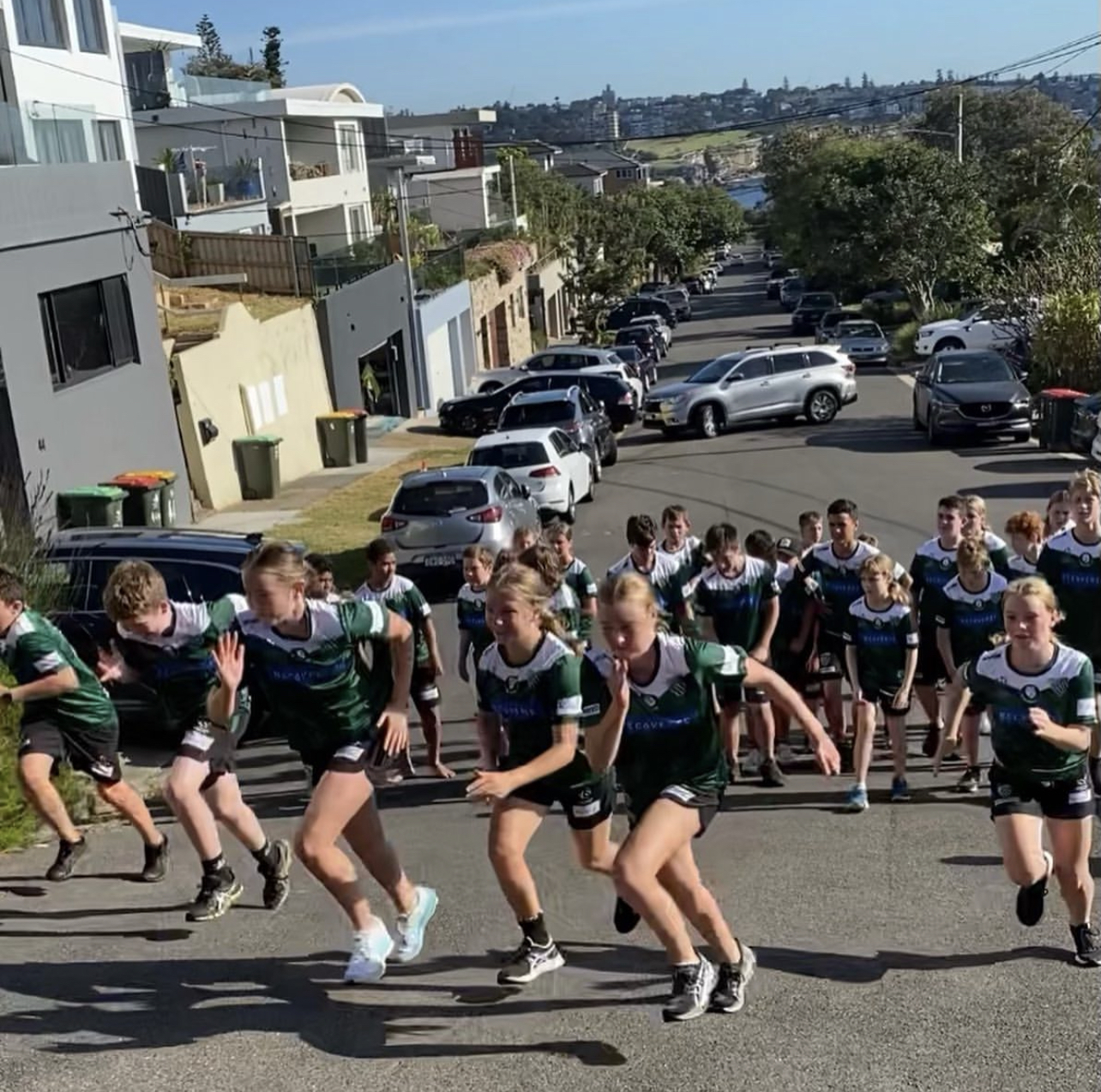 2022 RANDWICK DRUFC ANNUAL GENERAL MEETING (AGM) NOTICE
The 100th Annual General Meeting (AGM) of the Randwick District Rugby Union Football Club will be held on Wednesday, December 14, 2022 at Crowne Plaza Coogee Beach.

Please note due to managing the capacity of the available function rooms at Crowne Plaza venue, the meeting is limited in attendance to Members only, so those people that have both voting and council nomination rights at our AGM.

For clarity Members consist of the following people:
Life Members of Randwick DRUFC
Current Randwick DRUFC Financial Members (paid up by Round 1, April 2, 2022)
Current Registered Randwick DRUFC players and officials.
A link to all relevant AGM documents which include the 2021 AGM Minutes, the 2022 AGM Agenda and the 2023 Council (Board) Nomination Form, has been provided directly to eligible voting members via email.

As part of the 2022 AGM, a Special Resolution will be made to update our Club Constitution and By-Laws which was last updated in 2003. The Board believes that good governance dictates a regular review of the Club's Constitution to ensure it remains appropriate and relevant in terms of both the current legislation and the practical operation of the Club.

The Proposed Amended Club Constitution, plus a Notice of Special Resolution - which fully summarises the background, process and summarily compares the main changes between the old and the new version has also been provided directly to eligible voting members via email.

If you require any further information or clarification in relation to the 2022 AGM, please email the club by CLICKING HERE.

Frank Back
Secretary
Randwick DRUFC
DON'T FORGET OUR SPONSORS
Aside from our Aqua Rugby Champions, while there are no Galloping Green teams on the rugby field right at the moment, we would ask you to continue to support our sponsors businesses who have stuck with us through thick and thin in recent years.

Fortunately, we have some very staunch sponsors of this club, and we thank them again sincerely, for their loyalty during such trying times…. yet again!

So, if you need a coffee, a weekend away, groceries, insurance, financial help, tax solutions, a house, a car or you have a major building project in mind - our sponsors are fully open for business and would be delighted to hear from you.

Alternatively, if you are interested in sponsoring or aligning your brand with one of the most famous clubs' in World Rugby (that's us in case you are wondering….), then please call our Sponsorship Manager Melissa Stone on 0412 266 680.
CHRISTMAS GIFT IDEAS
AT THE WICKS SHOP!
Well after correct weight is declared in the Melbourne Cup (many blessings to you Gold Trip at a juicy 23/1!!) Christmas is next the big event around the corner and The Wicks Shop is open to help you get in early on your all gift shopping needs for the festive season.

So, Wicks shoppers all the supporters gear you need for a loved one or yourself is at your fingertips online – from retro jerseys, jackets, hoodies, beanies, caps and a whole lot more. Plus, we have a new supply of hot selling tracksuits, indigenous designed training shorts and long sleeve t-shirts. Plus, everyone needs a pair of budgies for summer.

There is no better way to keep supporting the club than by buying some kit so simply head to The Wicks Shop.

We will also arrange a couple of in person shopping days at Coogee Oval prior to Christmas – so will keep you posted when they will be scheduled.
RUGBY CORNER
AQUA RUGBY REPORT - WICKS RETAIN WORLD TITLE!
Randwick successfully defended our Aqua Rugby world title in a relentless display of athleticism at Manly over the weekend. Doubts swirled over the chances of going back-to-back with a number of stars from the inaugural World Championship unavailable including captain Ben Houston (representative duty… in another code), Seamus Frost (injured and never to return), Declan Leaney (can't swim) and Joel Ellis (plumbing injury).

For those unaware, Aqua Rugby involves a 5 aside game on a floating pitch where players dive into the water to score a try similar to that of NFL.

Max Moore stepped up into fill the leadership void and a host of players were handed their debut rash shirts for the tournament. The team was kept well hydrated throughout the day thanks to manager to the start Allen Stutchbury who accompanied the travelling supporter base at Manly Wharf Bar.

In the opening pool match, we played the Pig Athletic Club who were comprised of a number of washed-up club rugby players from Brisbane, a handful of Northern Suburbs 1st Graders and Kane "Chainsaw" McKay. Matt Stead set the tone early with the first try of the day which helped us to a narrow first half lead. Some textbook Aqua Rugby in the second half from Hugo Carr saw us seal a 34-24 victory and progress to the semi-final.

We were building confidence into our semi-final clash against Northern Beaches locals the Warringah Rats. Ben Zuccahti backed up his 3rd Grade grand final heroics with a try early on. Ben Starkey showed his experience on the pontoon while Aqua Rugby veteran Connor Barry proved a handful for the defence. A second half breakdown master class through pilfers to Nick Wilkinson and Christian Poidevin starved the Rats of possession and assisted in our 31-12 win.

This set up a mouth-watering grand final against the Aqua Rugby Pasifika team that boasted two-time Rugby World Cup champion Ma'a Nonu. The All-Black legend added additional fuel to the fiery clash allegedly calling the Galloping Green boys "just club rugby players". Team manager David Vea was drafted into the squad to add some size and lack of fitness for the final.

After calling out Ma'a Nonu all week, Dean Begitis backed up the trash talk scoring the opening try of the final. Pasifika hit back quickly before Ryan Powter returned serve with a try to give us a 14-7 lead at halftime.

From the opening second half tap, Matt Stead put on the shot of the day on his Pasifika opposite forcing an error resulting in a Max Moore try. This was followed by a long rang try to Christian Poidevin which put the Pasifika team on the back foot. In an event to tell his grandchildren about, Ryan Powter was violently bumped off when attempting to tackle Ma'a Nonu which provided the moment of the day.

We held on for a 25-12 victory and successfully defending our Aqua Rugby World Championship. Matt Stead was awarded the Four N Twenty event top try scorer earning himself a year's supply of meat pies. His life is now complete, but potentially shortened!

Nick Wilkinson
Chef de Mission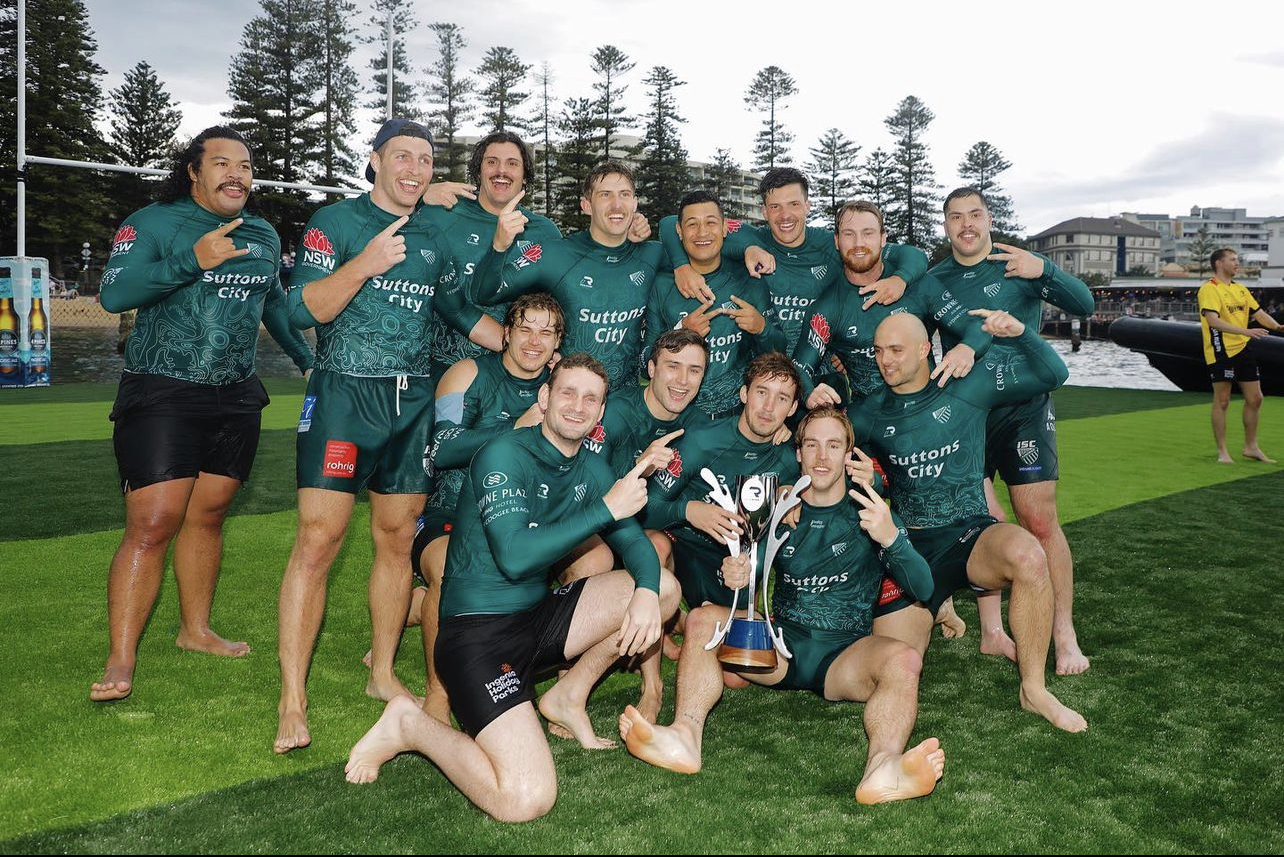 WICKS ON THE WALLABY SPRING TOUR
The Wicks have 3 representatives on the Wallabies Spring Tour of the UK and Europe with Andrew Kellaway, Ben Donaldson and Ned Hanigan flying the galloping green flag on the world stage.

Former Randwick junior and Clovelly Eagle Tom Wright and ex-wick Pete Samu also have strong allegiances to our club.

All 5 of these gents have played Test matches so far on tour, but we particularly congratulate Ben on making his test debut off the bench against Italy on the weekend. It was a pretty dramatic 5 minutes shift he will never forget, but in doing so he became Wallaby number 962 and in the process was also the first Randwick Junior to have completed our junior pathway into grade and then being capped for his country since one Stephen Holies did way back in 2004. Now there's a familiar name.

I know his dad – Junior Academy head honcho/colts' premiership winning coach Stu, his mum Sue, and former wicks player Uncle Scott, all flew to Florence for the occasion and were extremely proud of Dono. As we are all.

Let's hope our boys have a reversal of fortune in the remaining test on tour and for those heartbreaking losses to turn into famous wins starting with Ireland this Sunday.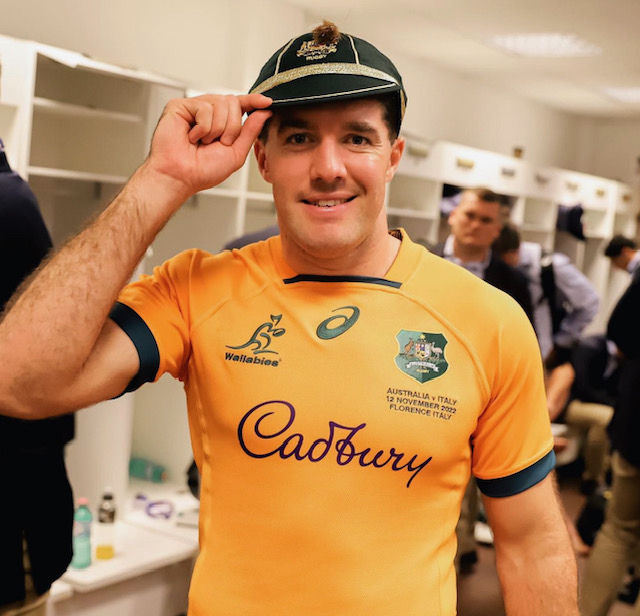 MOZ & HUTCH STAR AT HONG KONG 7's WIN
Our Aussie 7's boys had a major win at the Hong Kong 7's recently, and in doing so broke a 34-year drought at this iconic tournament.

The Wicks were fantastically well represented by Maurice Longbottom and Henry Hutchison who were both hugely instrumental in the win. In fact Moz, was voted as the Player of the Tournament and both were also selected in the event's honorary dream team.

Congrats to all the team, but particularly to the Wicks boys on a famous win.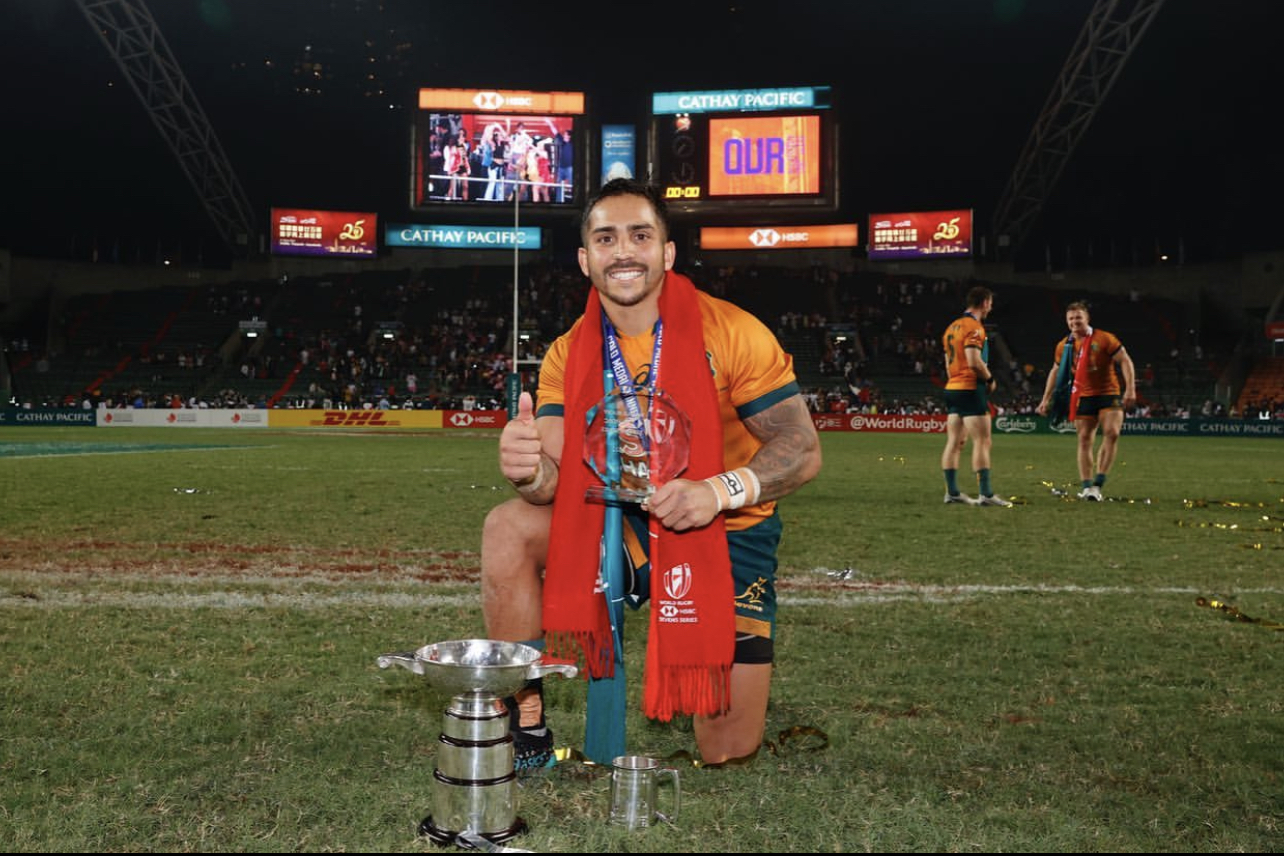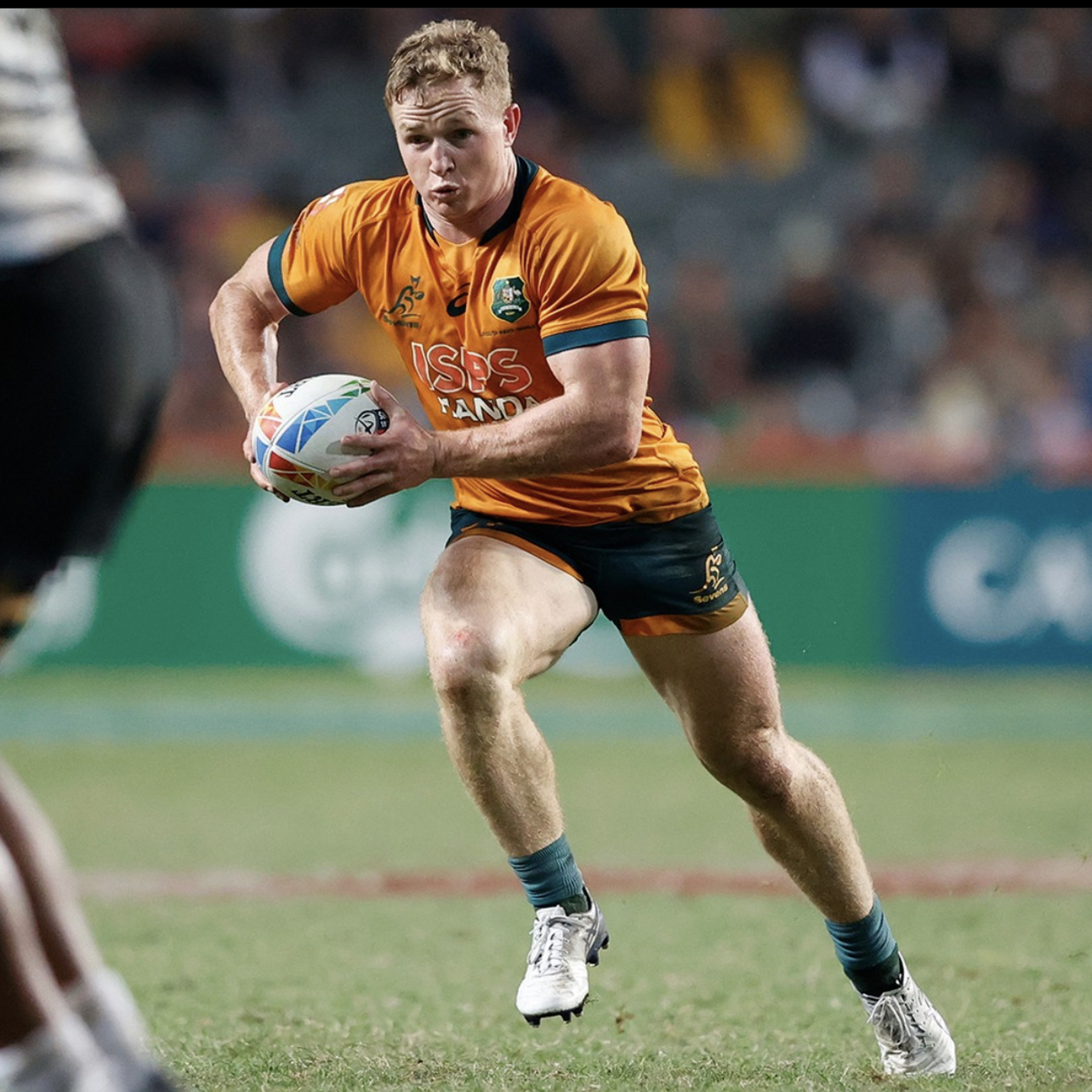 YOUNG WICKS SHINE AT NATIONAL CHAMPS & BEYOND
Over the past month some of the best and brightest talent in our club across Colts and also our Randwick Warriors feeder club have been representing NSW in the Under 16 & 19's National Championships. Both teams made the final last weekend and took on Queensland up at Rat Park.

The Under 19s contained Randwick Colts Charlie Worthington, Aaron Dimovitch and Hayden Maher, who all made huge contributions in the 44-31 victory – with Aaron scoring a double and Hayden the match winning try.

The Under 16's had a more comfortable 40-10 victory with our boys who play for Randwick Warriors and from successful Under 16 State Championship winning team - namely Ollie Aboud and Luca Cleverly starring, and Tom Farr-Jones also part of the squad.

Congratulations to all boys and all involved in our pathways across the Junior Clubs, Junior Rep Program, the Junior Acdemy and our Colts Program including the Rohrig EDP.

Also congratulations to former long term Randwick Junior Klayton Thorn who has now picked up a contract in the ACT Brumbies senior squad this season. Klayton is an exceptionally talented halfback and another from our State Championship winning Randwick Under 18s team in 2021 to graduate to Super Rugby level.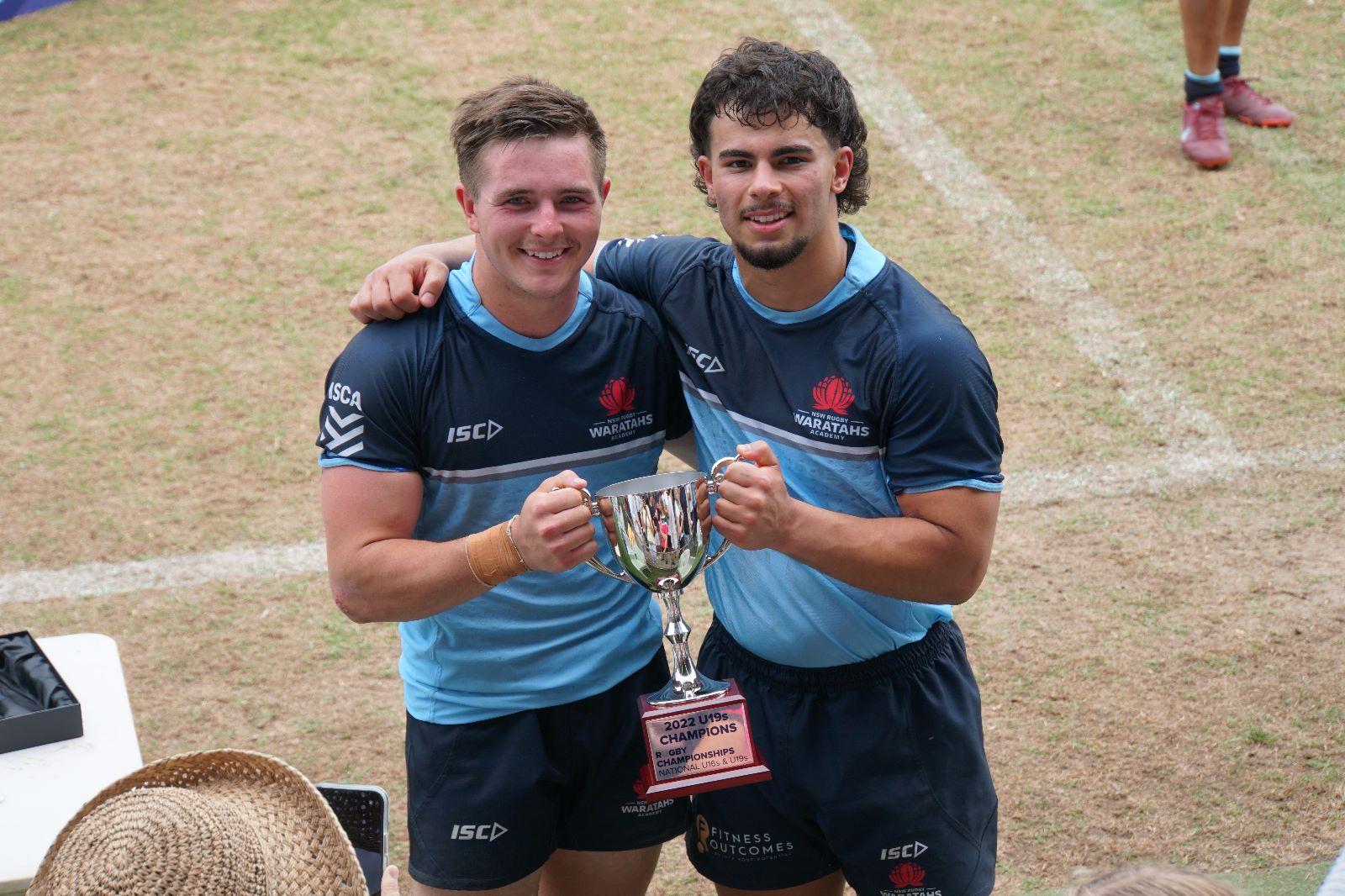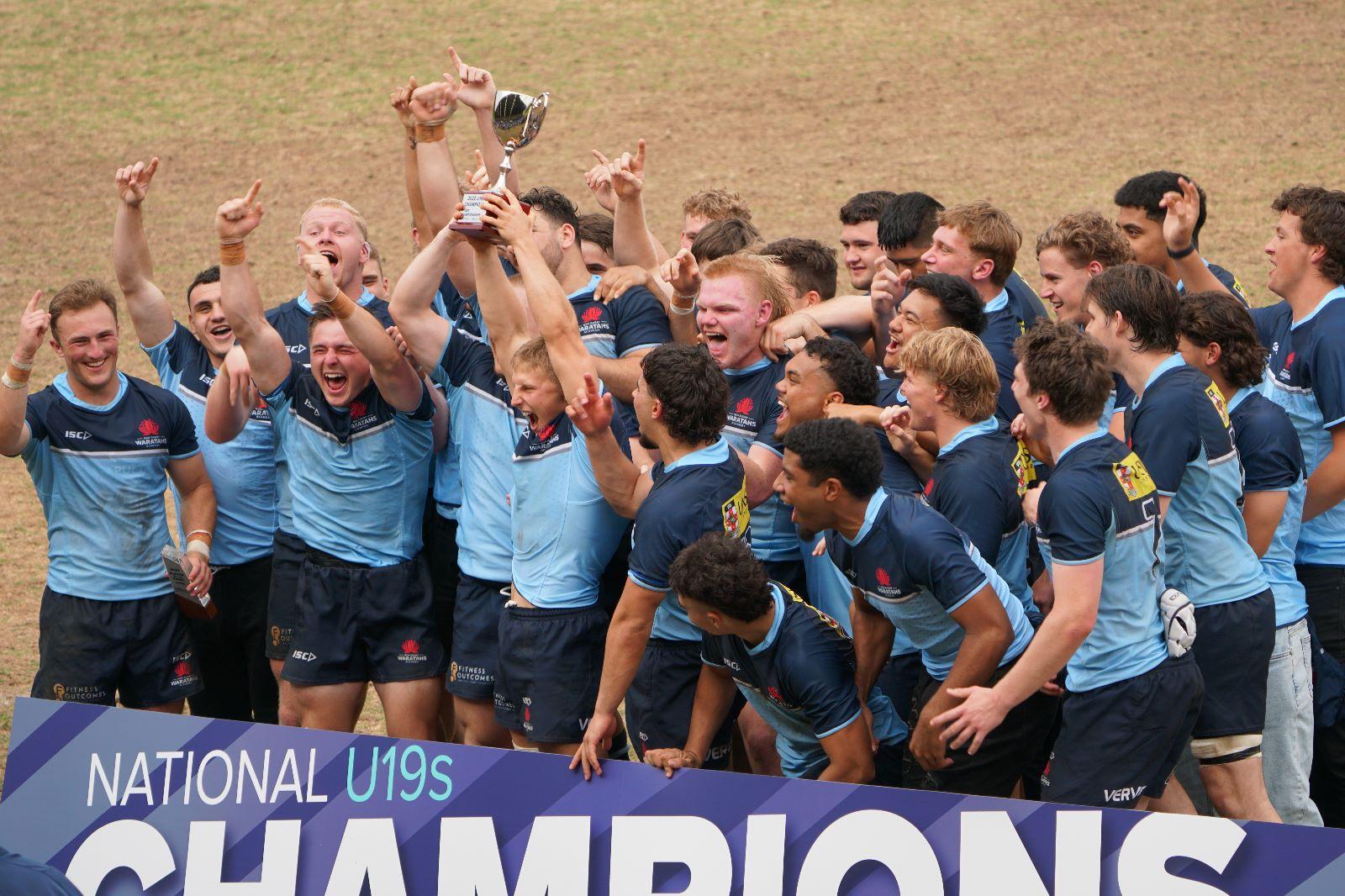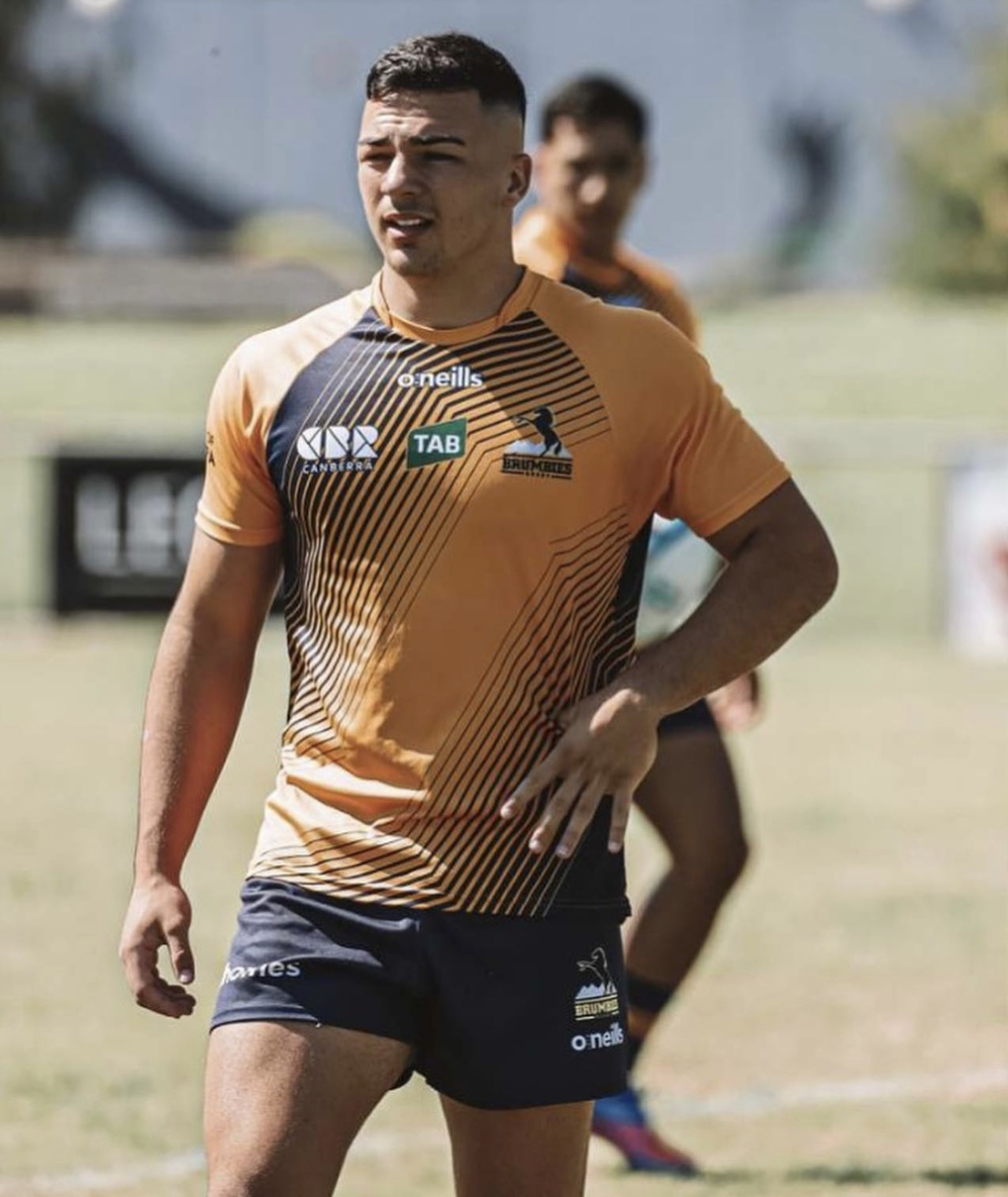 ANOTHER GREAT DAY AT THE COOLANGATTA GOLD
Huge congratulations go to Ali Day, son of former well-known Wick's 200 game player Ross 'The Animal' Day, who recently won his 8th Coolangatta Gold Ironman crown and his other son Blair came 14th in the toughest test in surf lifesaving sports.

In 8 starts in this famous event, Ali is undefeated and with Blair chiming in as well, that's an unbelievable family achievement, which dad is understandably super proud of… yet again!